This post was made possible by Lunchbox. All opinions are my own.
One of my big goals for the New Year is to really focus on our food. Lately I have been concerned about the junk that our family has been putting in our mouths. So over the last several months I have really been focusing on cooking with plain ingredients, and not mixes or pre-made anything. Mainly looking to get rid of artificial preservatives that we hear so much about. And we have been loving the results with the delicious recipes. Problem is, is that many of the recipes I make take so much extra time, ingredients, and preparation! I'm ready for something easy.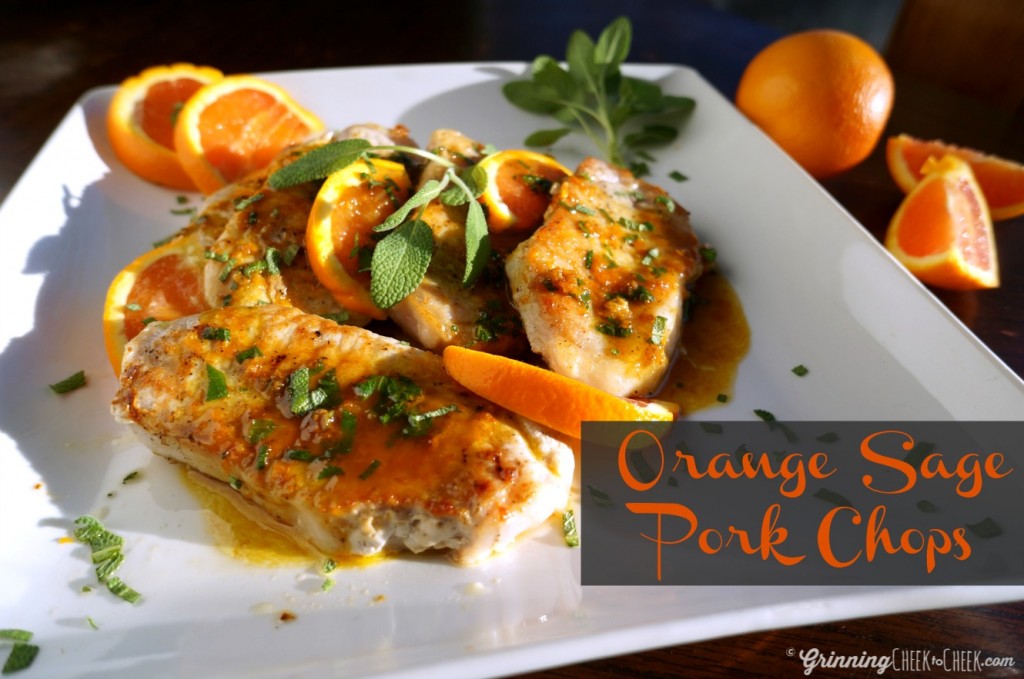 I was recently asked to try out one of the recipes from the new I Can't Believe It's Not Butter!® page on Walmart.com, where they have 5 simple recipes shown. I couldn't believe my eyes when I saw that there are 0% artificial ingredients in I Can't Believe It's Not Butter. Yay!

After checking out the recipes, I decided to go with the Orange Sage Pork Chops. 1, because I love pork chops – and 2, because oranges are totally in season right now! And I *LOVE* the results. In fact, writing this post makes me wish I had another pack of pork chops around – so I could have them again tonight! They were so simple, too!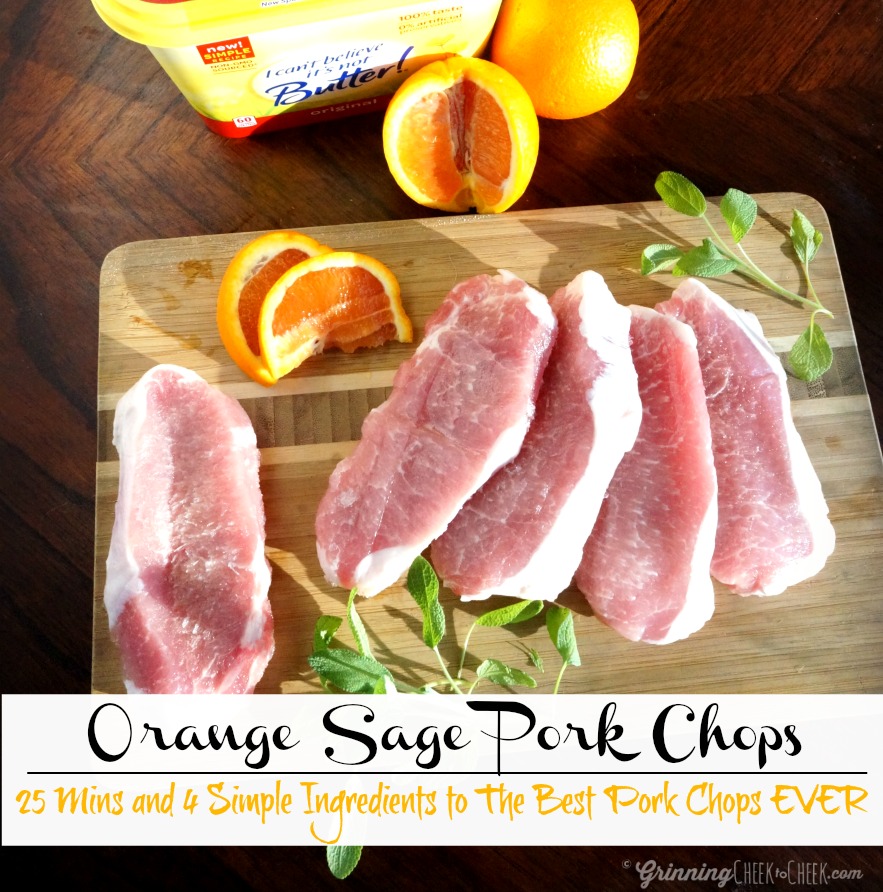 I had oranges and pork chops already, so I just needed some I Can't Believe It's Not Butter Spread and some fresh sage. I've never cooked anything with sage in it, so I wasn't sure that I would love it, but I'm so glad that I tried, because it was amazing!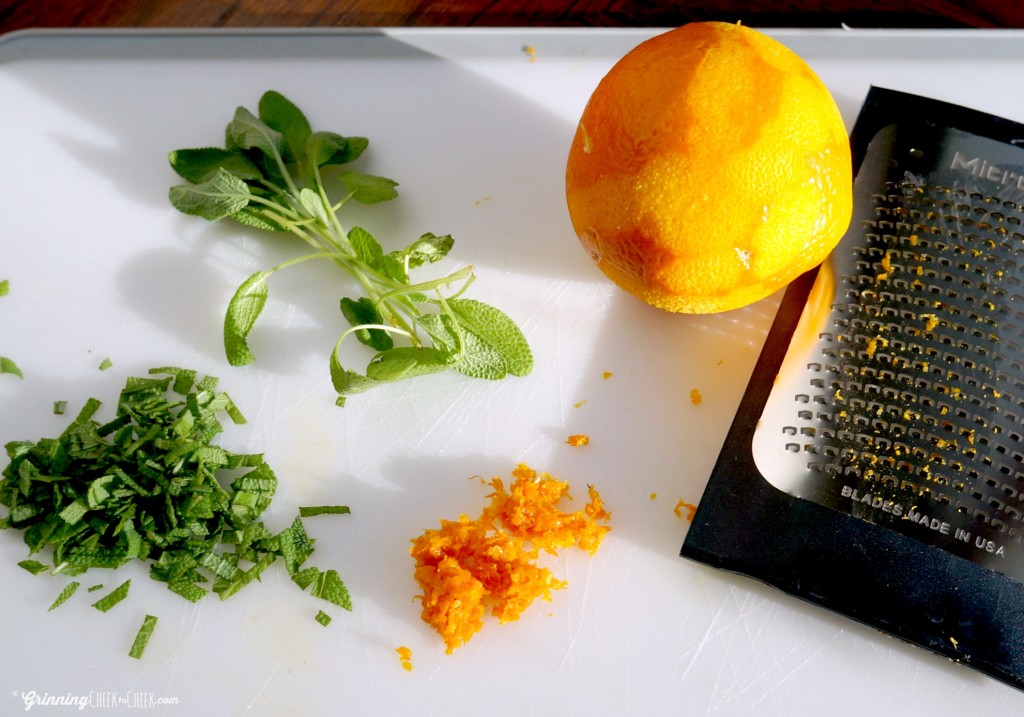 I spent a few minutes preparing all of my ingredients. I try to do this as much as possible because mid-meal when I'm trying to prep I usually end up burning something. I'm really, REALLY good at burning stuff. The Chops cooked up super easily and quickly, and then it just took another minute to get the sauce ready.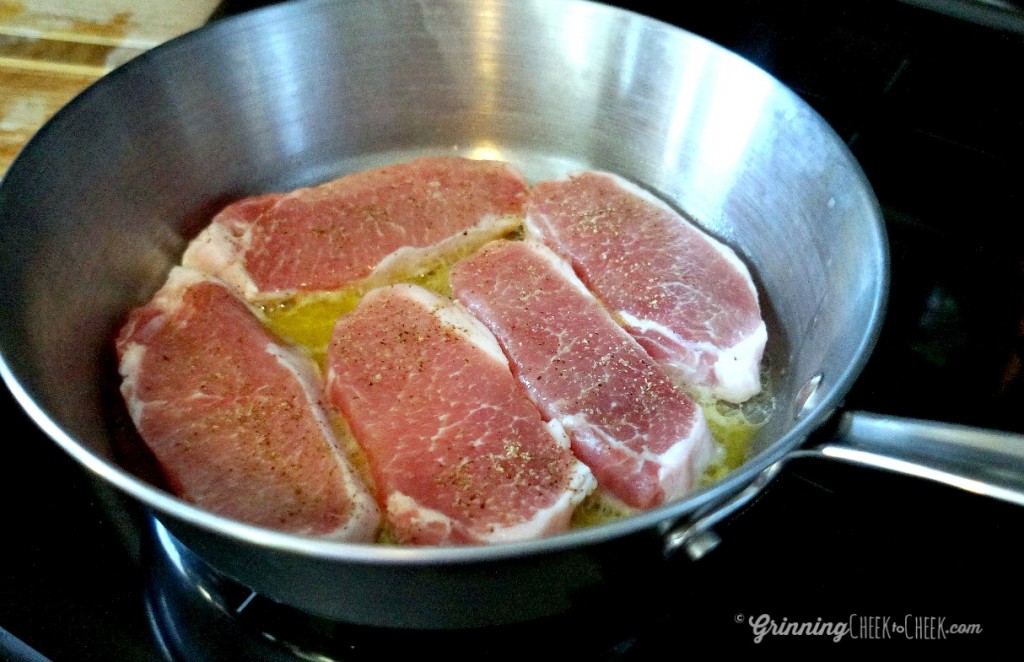 100% Taste. 0% Artificial Preservatives
I Can't Believe It's Not Butter!® Spread is now available in 3 varieties – Light, Original and Olive Oil. With its fresh, buttery flavor, good things happen when you spread, cook or bake with our simple new recipe.
Discover delicious new flavors with our Pick The Perfect Pair recipe finder – visit ICBINB and start by choosing your ingredient.


It's time to believe!
Orange Sage Pork Chops
Ingredients:
Boneless Center Cut Pork Chops, about 1/2″ thick
2 Tbsp I Can't Believe It's Not Butter Spread, divided
1 Large or 2 Small Oranges
1 Tbsp Chopped Fresh Sage Leaves
Salt and Pepper, to taste
Directions:
Season the chops with salt and pepper. Grate 1 tsp orange peel and squeeze 1/4 cup of juice from the orange. Finely chop sage leaves.
Melt 1 Tbsp I Can't Believe It's Not Butter! Spread in a large skillet over medium-high heat and cook chops, turning once, until done – about 8 minutes.
Remove chops to serving platter and keep warm. Melt remaining 1 Tbsp Spread in the same skillet over medium-high heat. Add orange juice and bring to a boil, scraping brown bits from the bottom of pan. Boil for 1 minute or until mixture reduces slightly. Remove from heat and stir in sage and orange peel. Drizze over chops.
For a delicious alternative, substitute lime for the orange and cilantro for the sage!