When we moved into our house, one of the first things we realized with our tuck-under garage – was that… it is NOT a quiet garage door opener.
Almost immediately my husband went downstairs to try to 'tune-up' the garage door opener so that it wouldn't be so noisy!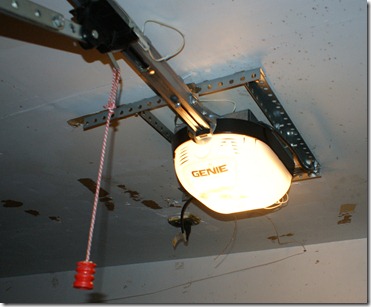 The garage is tucked right under my boys' rooms – and practically would shake their rooms when it opened.
We've spent the last year being sure that the kids aren't sleeping upstairs before opening the garage door – and otherwise parking in the driveway if we were home after 8pm just to avoid the freaky-scared child-wakeup.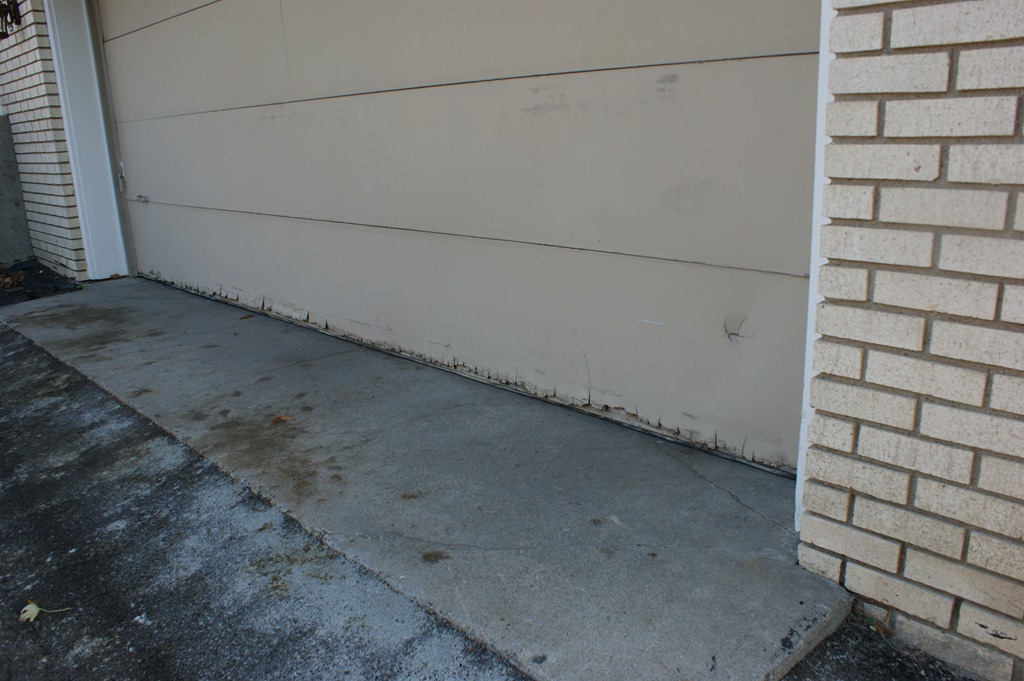 The garage door was on our list of things to replace when we moved in… Yeah – that terrible list that the city made for us. So we had been saving for a new garage door – and along with the new door, we would have a new opener.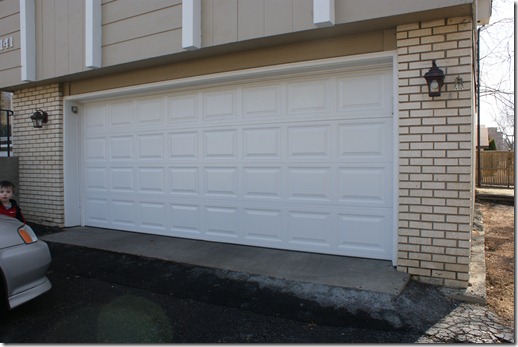 As Part of the Home Makeover Event with Heather from OurKidsMom.com and I – we were able to get in touch with LiftMaster, who was happy to have us both do a review for them of their newest garage door opener: The 8550 with MyQ Technology!
Take convenience and safety to a whole new level with the LiftMaster® 8550. The reliable, integrated Battery Backup System guarantees access in and out of your garage, even when the power is out. The safety and security features will continue to operate as well, ensuring your family is protected in a power failure. The opener is also equipped with built-in MyQ™ technology, enabling you to close your garage door or turn lights on or off using a smartphone or computer – from anywhere in the world. And because it features soft start and slow stop to reduce noise when it operates, it is perfect for homes with a room above the garage.
So LiftMaster sent a local technician to my house to install and set up our new LiftMaster 8550 Belt Drive opener! I. Couldn't. Be. More. Excited.!!!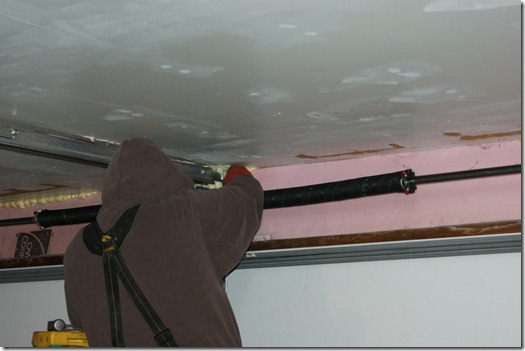 All-in-all it took him about a little over an hour to install the opener and get all the features functioning. He was very nice and walked through everything with us – except the internet gateway – because that required us to set it up through our wireless internet in the house.

The internet gateway from MyQ Technology allows you to monitor and operate your garage door opener, or turn on or off lights in or around your home, from anywhere in the world by using your smartphone or computer.
This is an awesome feature – and really cool to show off to your family

One of my favorite features of the LiftMaster system is the garage door monitor: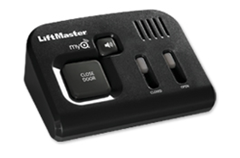 The garage door monitor is a great way for me to see while I'm upstairs in my living room or kitchen whether or not I remembered to close the garage door. Also it lets me know by an (adjustable) audible beep that the garage door is open – and I can click the button to close it if need be.
And perhaps my MOST favorite piece of equipment that came with the LIftMaster 8550 – is the smart control panel: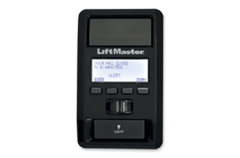 It might be silly – but my most favorite part of this is the light sensor. Every time I walk into the garage, the light pops on – just before I reach for the switch. Perfect for when your hands are full of garbage or kids or… both!
It does SO much more than that though:
An intuitive menu-driven panel allows you to program remote controls and MyQ™ enabled accessories right from the keypad. You can also adjust settings, view inside garage temperature, and get system diagnostics to help keep your system in peak working order. It also features Timer-to-Close, so you can choose to have the door automatically close after a pre-programmed number of minutes, allowing you to use your hands to carry items from the garage to the house without having to worry about closing the garage door behind you.
My Opinion:
Now that I've filled you in on the Accessories – we can ask: Did it solve the problem of being SO noisy??
YES!!
I can get in and out of my garage while the kids are sleeping – and you hardly notice the sound. The belt drive truly makes a huge difference when the garage door is right under a bedroom! In fact – I hear the beeping on my Garage Door Monitor in the living room before I hear that the garage door is being opened.
That's why it's important to have the monitor.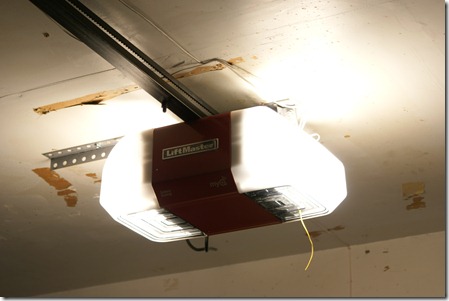 I know that this garage door sounds and even feels like a little bit of overkill – but trust me, You get used to some of the amazing functions so fast – that it would be impossible for me to go back at this point. I *LOVE* it.
I've already recommended this garage door opener to several people including my mother who is currently in the market for a new opener. It's truly amazing, and worth every penny – and I would recommend it to you.
How and Where to Buy:
Installed prices vary on the LiftMaster system from $350-$550. The people that installed my LiftMaster 8550 system said that the value of the system installed with the accessories package that I got was $449. To find a dealer located near you, visit dealerlocator.liftmaster.com
To learn more about the LiftMaster company, you can check them out online or you can follow them on Facebook or Twitter.
I *know* that you want one!