Lots of changes happening here to our family over the last few months – Which would explain exactly why I haven't been posting as often as I'd like to.  The changes are so-not limited to what I'm posting here – but I'll update with others in other posts!
A few months ago – I got a part-time job as a dental hygienist for a fantastic office… about 30 minutes drive from my house. The hours are a little on the longer (and evening) side plus an added hour of driving time – which results in me being essentially absent from my home for two days straight – and come back to an entire day where I'm cleaning the mess from the two previous days of daddy-care and chaos of getting ready and out the door on time.
I'm not quite sure how anyone does it full time.  WHEN DO YOU CLEAN?! (Let alone play with kids, blog, and spend QT with your husband and friends?) That's where I'm running into problems here – I just have to find a good balance!

I have really great friends with kids around my kids' ages that have been caring for the boys while I'm working – and they have been a huge blessing to us with their flexibility and consistency in caring for them!
One of my closest friends recently moved back into our area (they lived SO far away before!) and she is now going to be taking care of the boys at our home – which should cut down a little bit on the chaos side of things – and have me coming back to a house that's not torn apart the next day.
Work has been a great blessing for us – not only because of financial reasons – but I definitely was needing the sanity break from the kiddos. It's amazing how much more I appreciate them when I'm not with them 100% of the day.
We're reaching toward our goal of building a savings and then paying off student loan and other debt – which you'll read more about tomorrow.
________________________________________________________________________________
My grandparents who were in Arizona came back to Minnesota.  My grandpa wasn't doing well, and my aunt couldn't stay down in AZ with them for a few months to help out; so she brought them back up here and had them staying in their home. I'm so happy that they were able to do that – because I was able to see him once while he was still talking and happy – and he got to see the boys.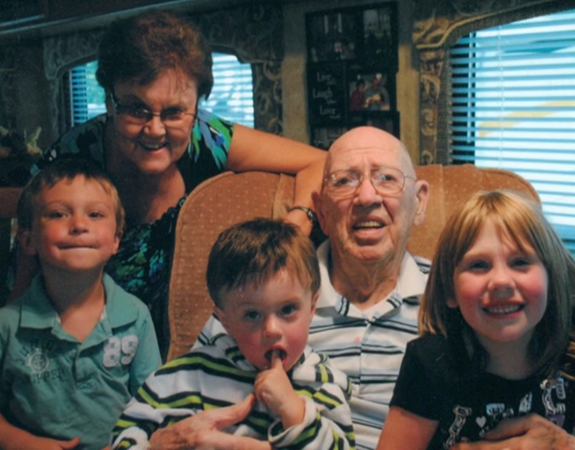 And then again, I saw him on Memorial Day – in his last few hours.  I likely would have missed all of that had they stayed in AZ.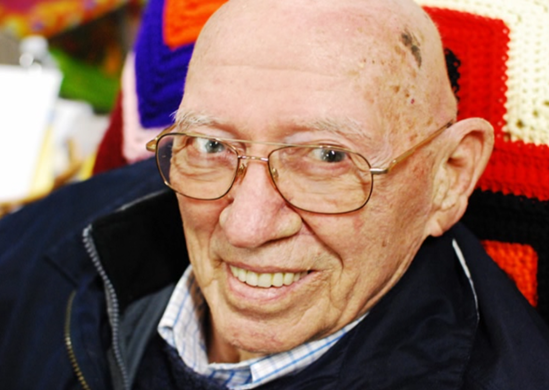 My grandpa went home to be with Jesus later that night.
I was so happy to have known him and he was a huge influence in my life in knowing and loving God – and it was his greatest mission to get everyone he knew to know and love Jesus.
He will be missed – but meanwhile, I'm so thankful for my grandma to be here, too.  I love spending time with her – and the boys love her, too!  She wasn't planning on being in MN at all this summer – so I'm happy that she is here now.  We're going to have to plan a trip to Arizona this winter though to go visit Grandma when she goes back!