I'm not sure exactly what my husbands issues are with Old Navy… but I've got to say, in the last two years or so – he has become a total-convert.
Since we found their athletic Henley style shirts? Yeah. He's a Closet-Old-Navy-Addict.  (Shhhh, don't tell him I told you..!)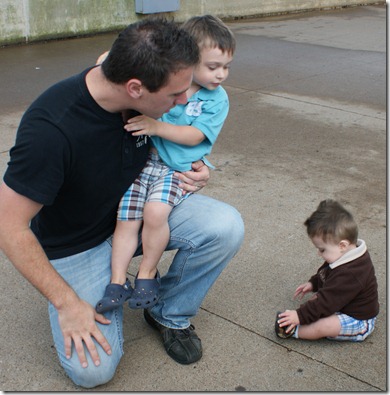 I've always been a fan of Old Navy – and my kids? Pretty much all of their pants from birth and up are from Old Navy.
We had the opportunity to review a BEST-TEES T-Shirt from Old Navy, and I decided to go with one for my husband.  Since I know he loves them, and he's always in need of a new white shirt.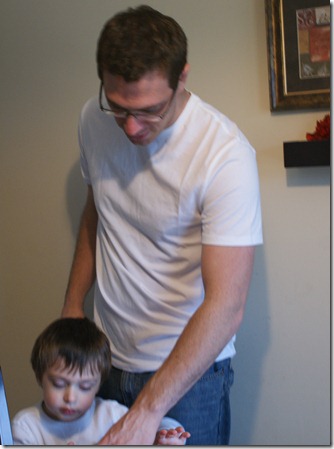 You know, When I met Joe, he would ONLY wear white t-shirts and Khakis.  I had to convince him to wear jeans and other color shirts.  But he still does look pretty SmoKin' in a white t-shirt!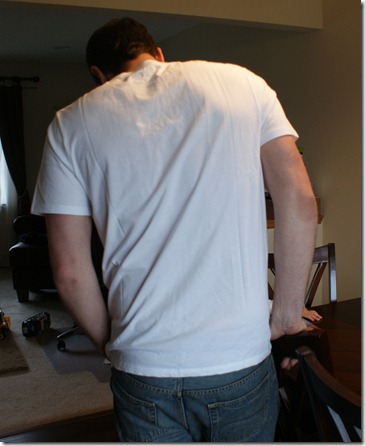 Especially these Old Navy Best-Tees – I love how the arms are nice and form fitting, and the length – not so long that it's baggy looking, but not so short that when you bend over, your back is exposed!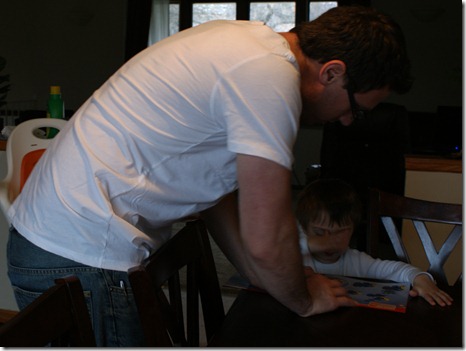 Gosh, I'm almost as awesome as the infomercial!!
What do you think? Have you ever tried on a Best-Tee?
I wrote this review while participating in a blog tour campaign by Mom Central Consulting on behalf of Old Navy and received a product sample to facilitate my review, and a promotional item to thank me for participating.