So all week last week I spent a lot of time complaining about how much we really are having such a hard time with using our Cloth Diapers.
I intentionally set it up that way, and was writing posts and ideas for posts down as we were initially starting. We had such a hard time the first few weeks adjusting to life with cloth – and dealing with poop – that I wanted to be sure that if someone was thinking about doing the same, they could also see the transition.
It is by no means, an easy task. Especially coming from a neat-freak type household who has been using disposables for SO long!
But.
It does get better.
It has gotten better.
We are not fully over the hurdle yet – but it's sinking in that this is our daily ritual, and we just are getting better at changing more frequently, washing more frequently, and getting more in-tune with our children's potty habits.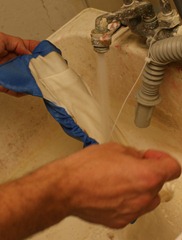 We're starting to see the good in it (Although my husband is still extremely convinced that it's no good… and would switch to disposables again in a heartbeat) and we're seeing that it's not as horrible as we made it out to be. <so by 'we' I mean 'I'>
I think the only good my husband is seeing is that I'm doing laundry more frequently, and not spending money on diapers each month!
So – While my reviews may sound negative – they are not. I am trying to honestly speak through the positives and the negatives that we're finding of each diaper. Some are great – and some are just average – nothing outstanding to me. But it doesn't mean that it's a bad diaper! It's just what is working best for us, and what is not.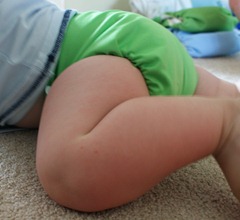 I think at the end of this I'll list in order my personal favorites for each child.. just so we can compare notes