For Valentine's Day – I love making little treats that remind us of love! The kids also love to participate, so I wanted to pick treats that were easy enough for my 3 and 5 year-olds and pretty enough for me to bring to work to share! Dipped pretzels are perfect, because they're simple – and you can get pretty creative with them, or stay really basic.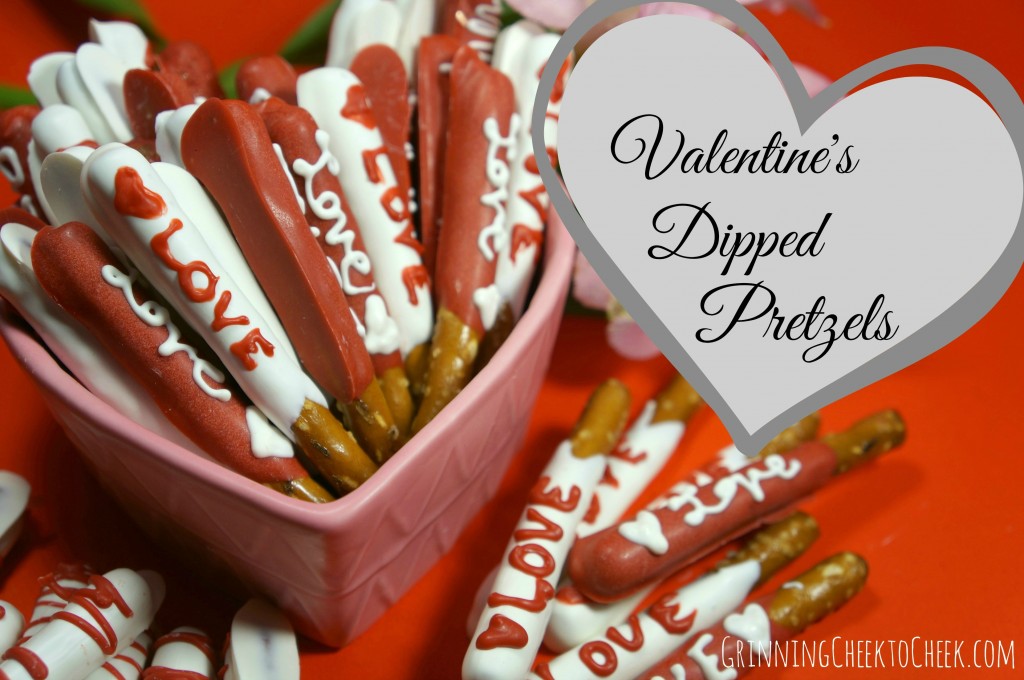 I started with Wilton Candy Melts in Red and Bright White. I also had several colors of sprinkles, and chocolates – but later found that I wanted to stick with a theme. The kids liked the sprinkles – so they played more with them.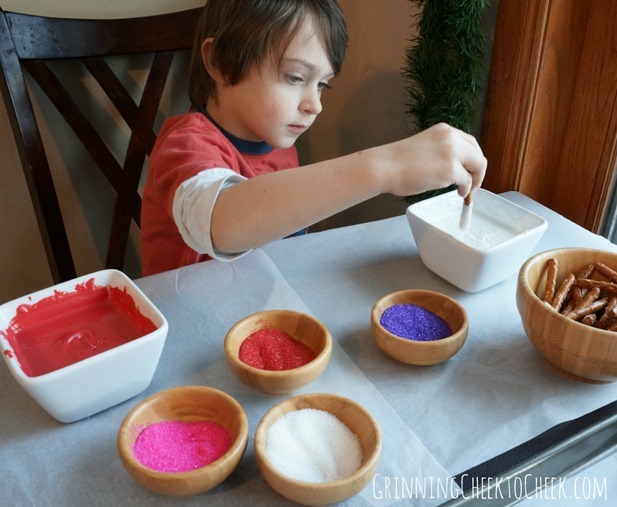 Laying out parchment paper over the table was smart so to avoid a big mess clean-up later. I had them dip their pretzel in the candy, and then using their fingers, sprinkle the colored sugars over the top.  Andrew tried tipping the sticks straight into the sugars first – which left a little more chunky sprinkles and a little mess in the bowl. Sprinkling the sugars were better.
We also used a cookie sheet with parchment paper so we could put these straight into the fridge to cool later.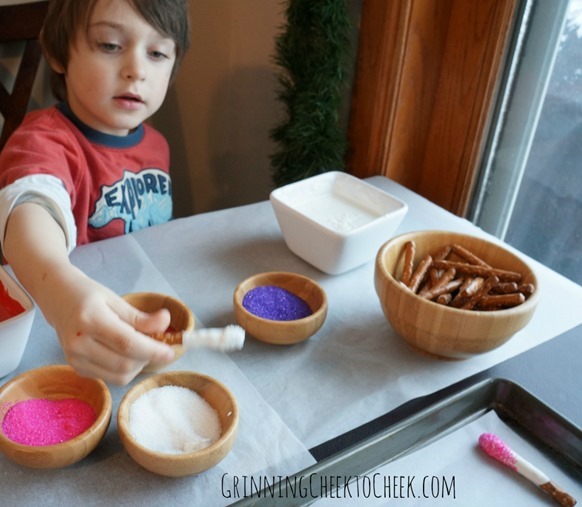 After the kids were done playing (and making a giant mess). I took over.  I dipped all the remaining pretzels evenly in the red and white candies.  Then I put some melted candy into a ziploc bag, cutting a tiny corner on the end so I could squirt the opposite color over the top.  I made several types – some swiggle lines, and then started getting creative with writing.
The pictures of this are terrible because it was after the kids went to bed (so I could play peacefully!).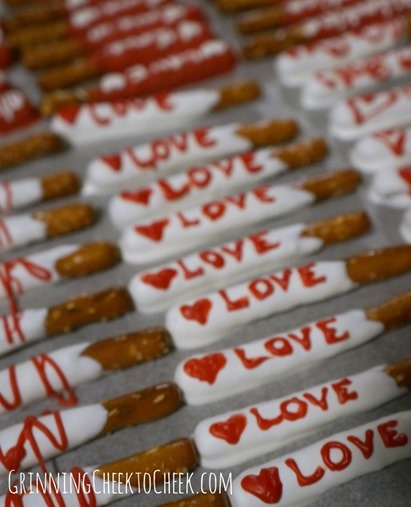 Overall – I love the end result! They kids enjoyed eating their creations the next day, and I loved displaying mine and sharing with friends!