Todays discussion for quick dinner ideas is sponsored by Tyson® Mini Chicken Sandwiches and Burst Media. All opinions are 100% my own.
Dinner for us is one of those things that seems to SHOCK us every night. It shouldn't, considering that every single night of our lives around 5:30pm our kids start ravenously tearing apart the kitchen looking for food until we feed them dinner. It's at that moment where we battle with the thought of cooking vs. ordering delivery. You'd think we'd get the picture and have a ton of quick dinner ideas up our sleeves, right? Right, we do! One of our kids' favorites?  Tyson Mini Chicken Sandwiches.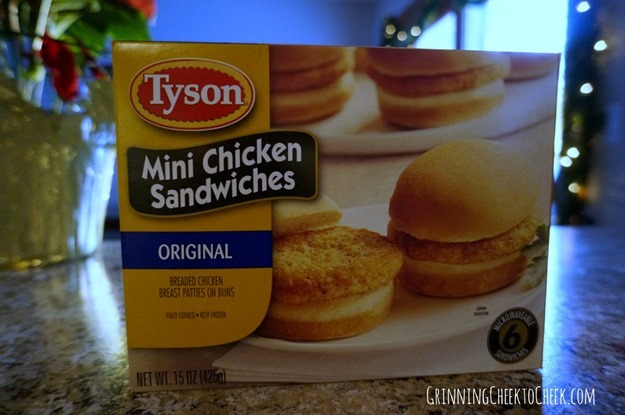 Dinner time has gotten even worse now that three nights a week, I am at work around dinner time and even into bed-time. My husband had never been in charge of dinner before I started working again – so he's not too experienced at cooking and does not enjoy being in the kitchen for much longer than it takes to shove a handful of crackers into his mouth. I have to be prepared with some quick dinner ideas (i.e. microwaveable, oven, non-cooked) so that my kids actually get a dinner instead of a "snack-dinner".
That typically leads me to stocking up with frozen pizza, corn dogs, french fries and other alternatives to real food.  However, TysonMini Chicken Sandwiches are made of 100% white meat chicken, and cook in a matter of about 1 1/2 minutes. So it's a meal that I can be proud to serve my family. Pair them with some carrots and grapes, and you've got yourself a pretty simple, fast and balanced meal.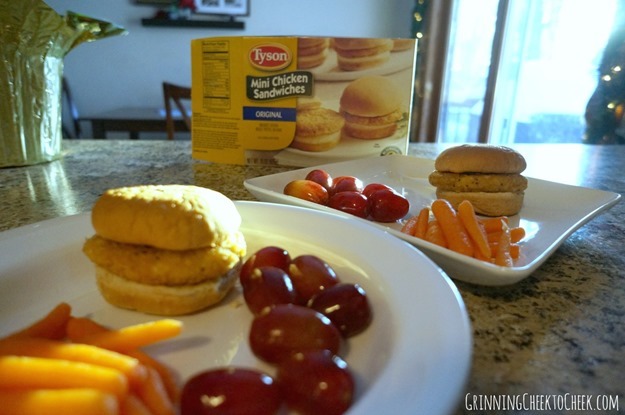 My kids like them, too- They call them 'chicken nuggets on a bun', and usually eat them up separately. They don't want any toppings on them, so I feel good giving these to them when we're on-the-go as well.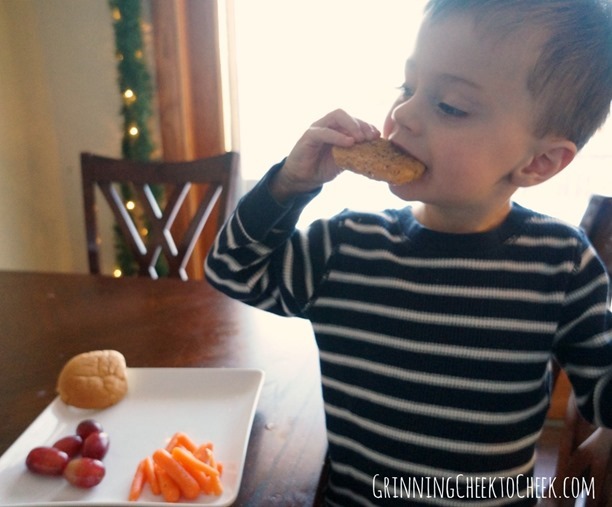 I can always tell when I come home at night if the dinner that I laid out for them was too complicated. Last night I walked in the door to the smell of sour-kraut… Which is odd: #1 because I don't have any sour kraut in the house, and #2 because I laid out the meal plan of Teriyaki Chicken and Rice. I mean – it's about the simplest "need-to-cook" meal that I've got. Cut the chicken, add the sauce and broccoli to the pan – put the rice in the microwave, and TaDa! Dinner is served.  Well. NotSoMuch last night! I could smell the over-cooked broccoli all night long. I'm heading to the store today for some more quick dinner remedies like Tyson Mini Chicken Sandwiches to be sure that this doesn't happen again tomorrow when I'm at work.
TysonMini Chicken Sandwiches can be found in your local Walmart (and several other stores), in the frozen section. I found mine among the appetizers vs. the chicken nuggets where I would guess that they would be. They are approximately $3.50 for a package of 6 sandwiches individually wrapped with two mini-sandwiches per wrap.  These make a great after-school-snack as well as lunch, dinner, or on-the-go.