Once again this year we were invited back to the Twin Cities Harvest Festival and Maze in Brooklyn Park, MN.  Last year we went and had an absolute blast. So much fun, in fact – that the kids have been asking to go back pretty much every time they look at our family photo that has been hanging on the fridge all year long! Ethan points to the photo and says, "That's the CornMAZING – That's Mommy, Daddy, Andrew and ME!!" and no doubt we are explaining again for the hundredth time that the 'CornMazing' doesn't open until the fall.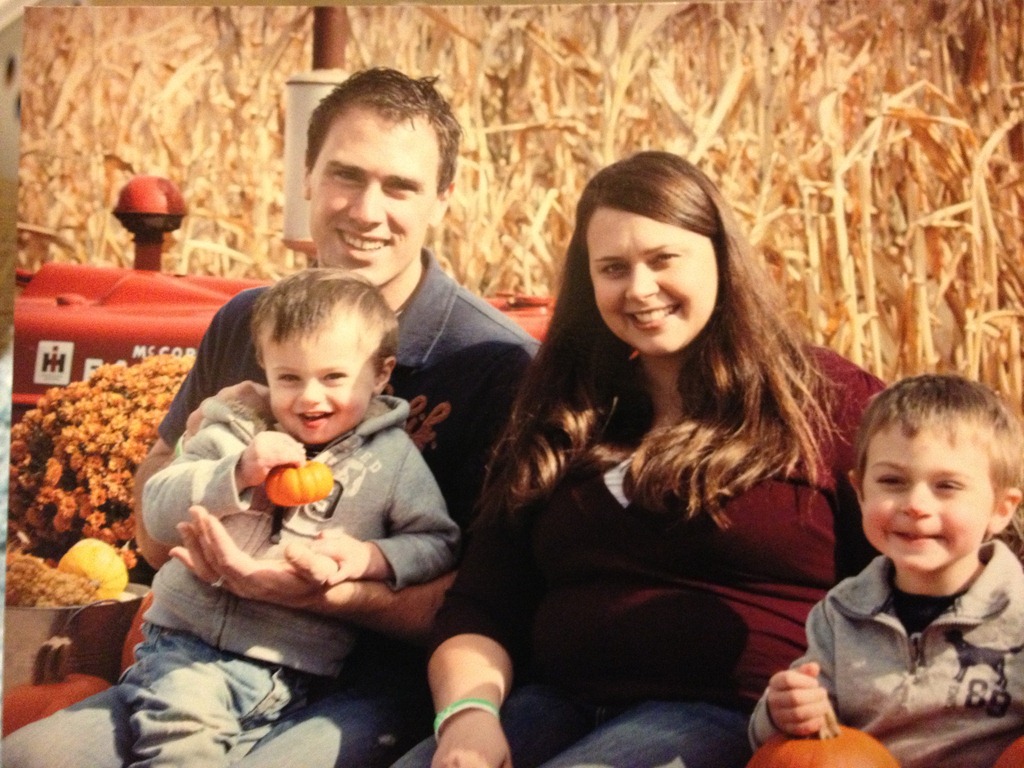 So when we found out that we were going again – I didn't want to get them riled up, until of course, we showed up.  We told them we were going somewhere fun, and that they would really like it!  Boy – were they shocked!
This year they had the setup a bit different than last – but it was just as fun!


We went first to the corn pit. The kids had so much fun at the corn pit last year – and it is one of the items included in the 'experience' – so you don't need any tickets for it. We played in the corn pit for a good hour at least.  Then we played on the playground and ran around in the kiddie corn maze.
After that, we decided to take a trip through the BIG corn maze…  This is what the corn maze is designed as this year: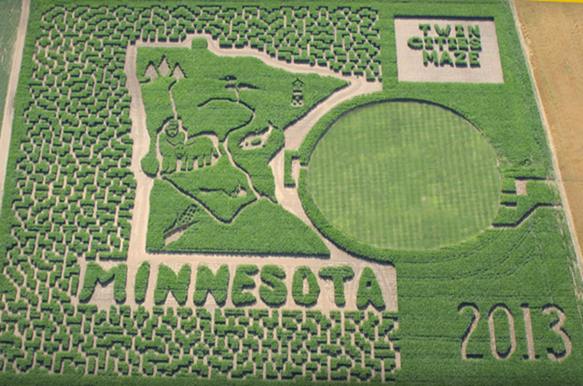 We knew due to the pure size and height of the maze – losing the kids is always a possibility – so we kept them close to us. That is, until my husband decided to head off to the next number while I filled out the trivia answer for the previous number.  I left the trivia assuming that he had both of the kids with him up ahead. I navigated my way through to the next number – where Joe and Andrew were… but Ethan wasn't with him.
We LOST him!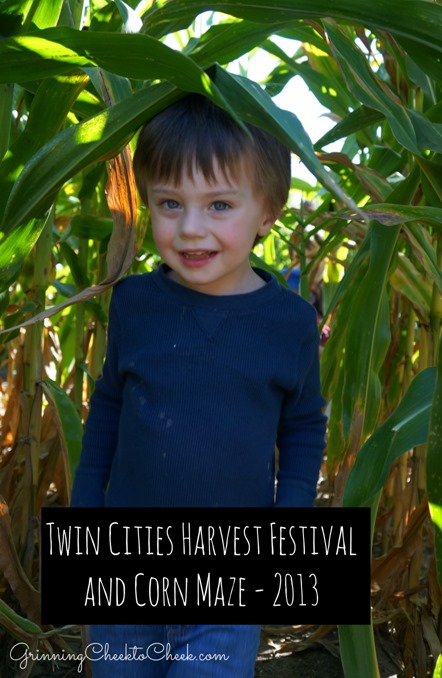 I backtracked my steps to find him – and Joe went the other way to look in the open area for him. He was crying, so I could hear that I was getting closer, and all was good. I headed back to get to Joe and Andrew.  Joe was standing… alone, looking around… I said.. 'Where's Andrew?'  He said. 'I don't know… I asked him to stay here!'.
Oh boy.  I stayed out in the open while Joe went chasing again through the corn maze – when some fantastic employees came up to us and said… 'you look like you're missing someone..'  they had walkie talkies and radioed out about our missing child and what he was wearing. Within a few minutes they had several responses from people keeping their eyes open, and not even a minute later someone had him. He was already REALLY far away from us! He said he went to go 'look for a bathroom'.
We decided we had enough of the corn maze – and went to spend some tickets on some jumping activities, the slide, snacks, petting farm, and pony rides!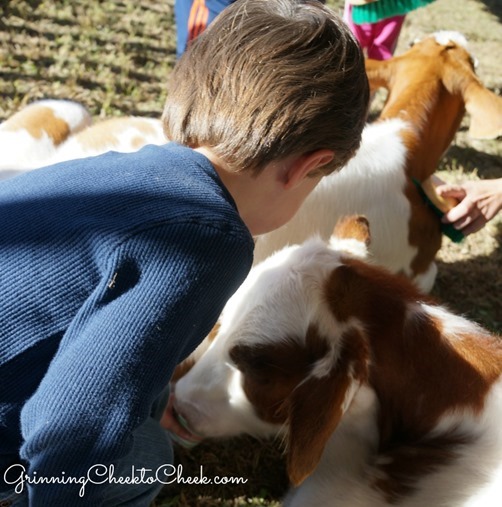 At the end of all of that, we decided that we could spend another hour or so in the corn pit before heading home for the night (Can you tell what our favorite thing is?)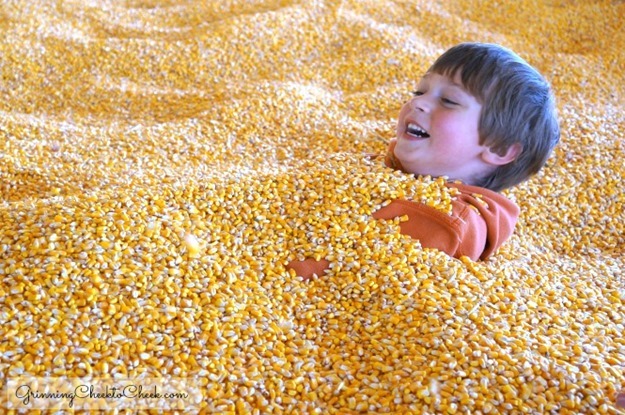 You should definitely get a chance to check out the Twin Cities Harvest Festival and Maze! The corn maze can keep your family busy for hours – and there are plenty of other free items to keep you going! Granted – one of the best parts of the event is that you can purchase a set amount of tickets (even using a credit/debit card)– and give each child exactly how much you want them to spend: they can use that for activities AND food. When they run out, there are plenty of activities to keep them busy!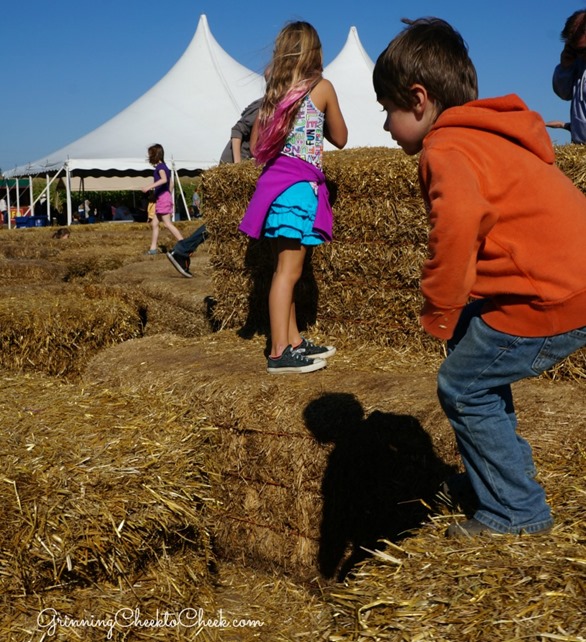 Tickets are $10 for anyone over 36" tall: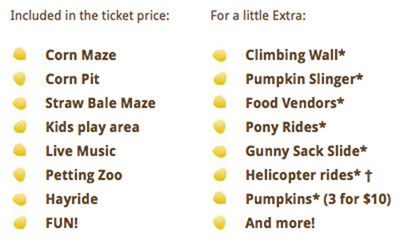 They are open from 10am-6pm on Weekends until October 27th.

Disclosure: I was provided with admission and tickets in exchange for my opinions. All opinions are 100% my own.