It's not terribly shocking that the beginning of a new year means new resolutions for so many of us! Most commonly including getting more active. Getting active can be a tough resolution for women of any age! Especially when activities cause you to have LBL (light bladder leakage). It is possible to train your pelvic floor muscles to avoid instances of LBL. Meanwhile, Poise Pads can help you keep your confidence!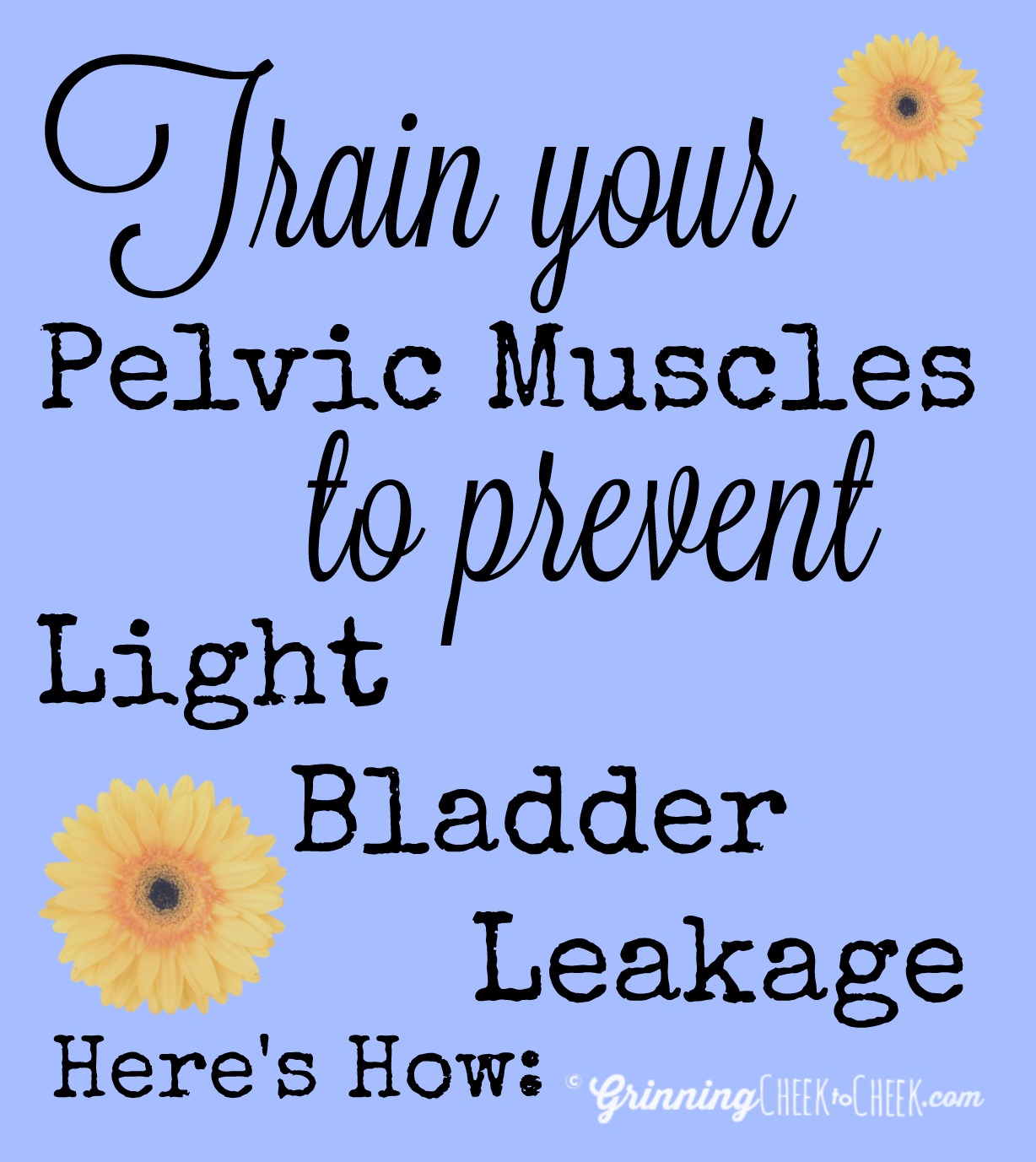 What causes LBL?
The most common causes are changes from childbirth, pregnancy, hysterectomy or menopause, being overweight, complications from surgery, stroke, chronic diseases like diabetes, MS or Parkinsons, bladder or urinary tract infections, or other bladder irritants (food/drink).
Right after having my first child I noticed that my bladder muscles were not quite the same. It didn't help that I had a 4th degree episiotomy, causing me to have many many stitches and re-training my pelvic floor muscles.
Training Your Pelvic Muscles with Exercise
I was quite successful in training my pelvic muscles by joining a small studio with classes in Pilates, Barre, and did some individual lessons in a pilates reformer, which helped me to focus my muscle training.
— Lay down with your back on the floor and your knees bent. Then Kegel (our instructor called it 'zipping up' your overly tight pants so you're using your pelvic muscles to 'zip up') and hold it as long as possible while doing an abdominal crunch or any other exercise you're doing – it keeps your stomach sucked in and focuses the trigger on your lower abs and pelvic floor.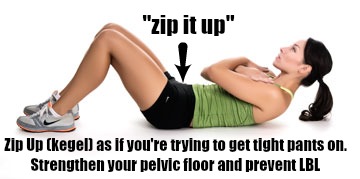 At first, it's hard to hold that kegel, but keep practicing and you'll get those muscles back. If you can find a local studio that does 'Barre' classes or even getting a home DVD to practice at home.
I obviously could still use some more practice because when I jump on a trampoline… Well.. Let's just say that I just *DON'T* jump on trampolines….
Meanwhile
While you're still training your pelvic floor muscles you'll definitely want some protection for your LBL. Don't rely on period pads that will not hold as much. Choose Poise pads for the greatest comfort, fit, and to feel as confident as possible!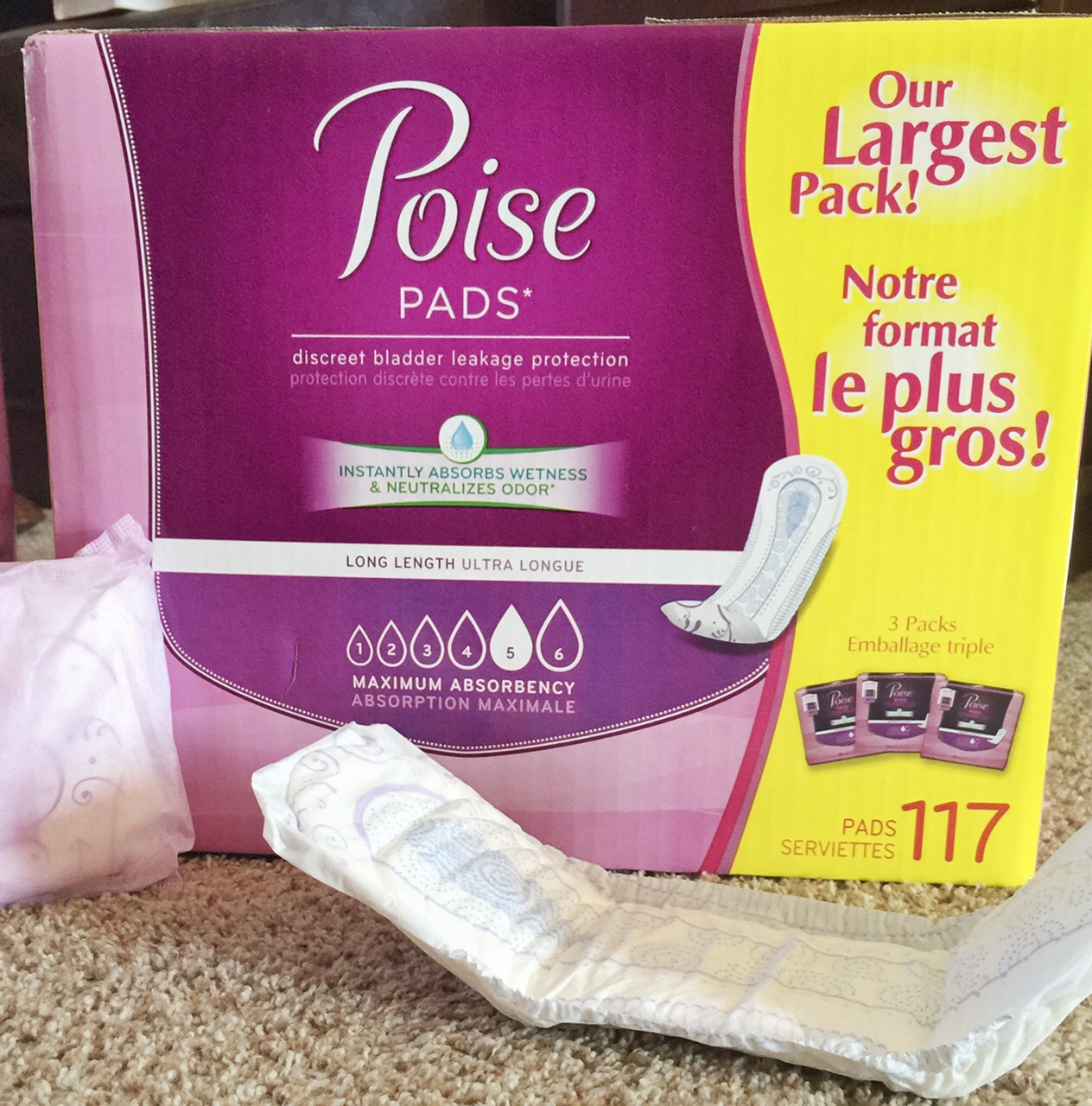 And Sam's Club members are in luck! Right now at Sam's Club you can save $4 on the Poise Liners, and $8 on the Poise Pads. Also you can choose to have them shipped discreetly directly to your home and never have to leave the house for them.
Going to Sam's Club though is always a treat and you can find some great deals! We go there to stock up on many items, and always enjoy getting the fresh fruits and vegetables. Some of the best deals though are the personal hygiene items, and even baby items!