So my kids' birthdays are November and December.  We have *So* many toys come the end of Christmas, that the challenge to get them all organized somehow is almost overwhelming.
Not to mention that because of my job title (blogger, reviewer) I get several deliveries throughout the week.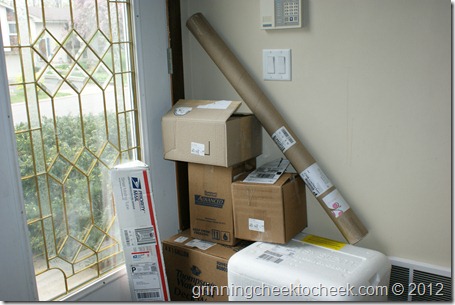 Seriously. At least a few times a week one of the delivery services drives by – and my kids start drooling like Pavlov's dog.
If Andrew see's the big brown truck driving past us, he just *assumes* that its going to stop at our driveway.  And when he passes us by – he lets out a big *sigh* or says 'Aawwwwwww' in total disappointment.
When they do show up though?  It's like Christmas.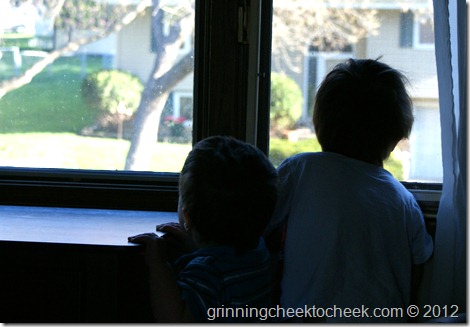 Andrew runs to the window when he hears the brakes of the truck and the little 'beep' it lets out as the driver puts the truck into park. He jumps up and down; and as the delivery guy comes to the door, he's charging down the stairs.
It is pretty cute…
The excitement continues as the packages come into the house.  Instead we're scrambling to open the package as fast as we can to figure out what it is.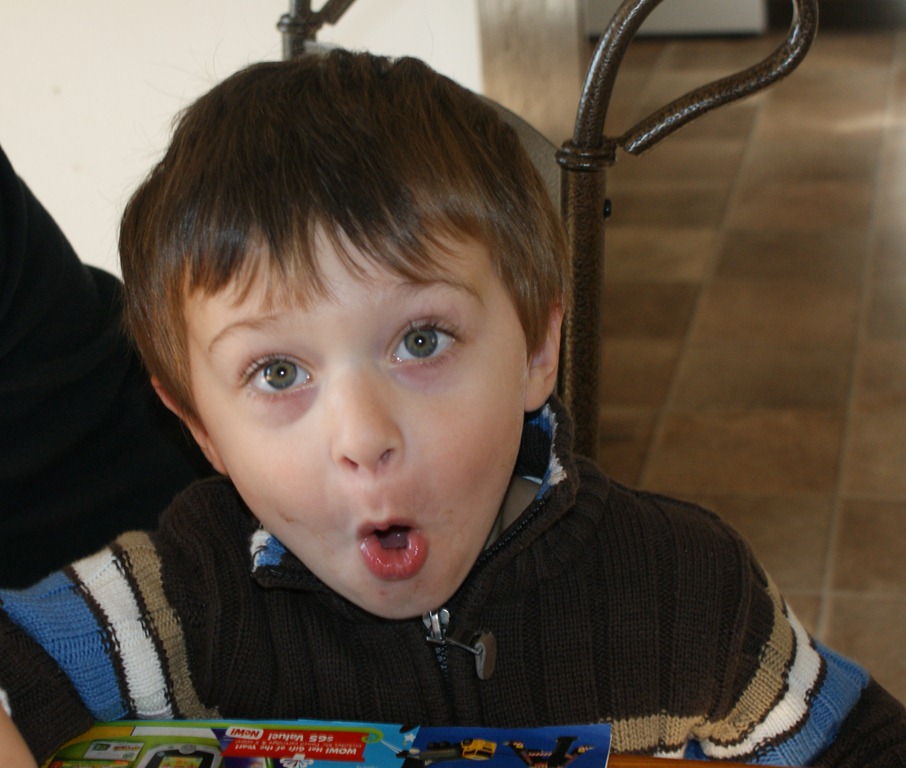 The BEST part though?  When it's something for him, he is *SO* surprised and says something really adorable like, "Wow Mom! It's just what I always WANTED!!!"
And the worst part for me… is figuring out what the heck am I going to do to make room for this super-awesome new toy?!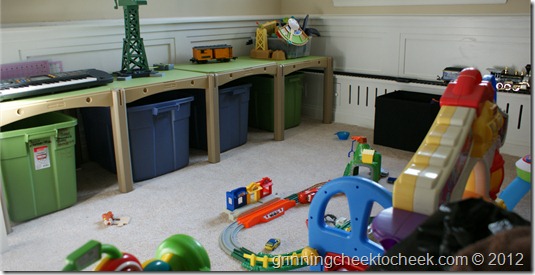 We're working on organizing this toy room – but we've got overflow throughout the house too… I'd honestly say only about 1/4 of our toys have been placed in this room so far.
I'm highly considering starting the new rules in the house:  "One Toy In – One Toy Out" sort of thing, where we donate or sell an older toy to make room for the new ones.
Our Toy Room(s); (i.e. the living room, the boys' rooms, and the actual toy room) just cant take it anymore.
What do you do to control the clutter of toys?