It's inevitable. Each year, Halloween comes around just like the year before. I always think about what I want to 'Be' for Halloween – and I search through all of the costume sites, only to be disappointed. Every time I look I think about how inappropriate the majority of the costumes are for Women!  I try every year to get a costume that is somewhat appropriately covering my body, and still remains cute and semi-original. This year, I found a great costume at Kohl's!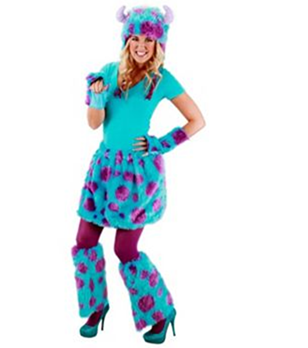 I am going to be Sully from Monsters Inc… or maybe his much cuter, half human – twin sister!
It is a skirt, which typically for me is a BIG no-no. but having the leggings and the purple tights on still covers most of me up. I also was assuming I had a long sleeved turquoise shirt, but I didn't.  The costume is SUPER high quality, I was quite impressed. I was warm but not HOT – and super soft.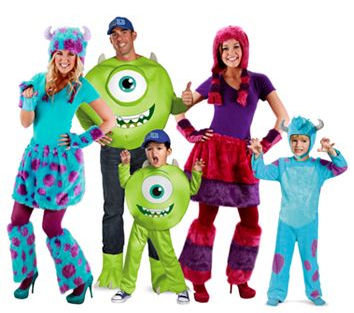 I love how these costumes can be paired with other costumes to make a theme. I don't know why, but I am a sucker for themes – and Kohls has a TON of themed costume wear! I tried really hard to convince my youngest to be Mike Wazowski, but he *REALLY* wanted to be a fireman.  Maybe next year… I also super-adore the 'Art' costume, and would have preferred that, but I figured I'd be explaining all night who I was.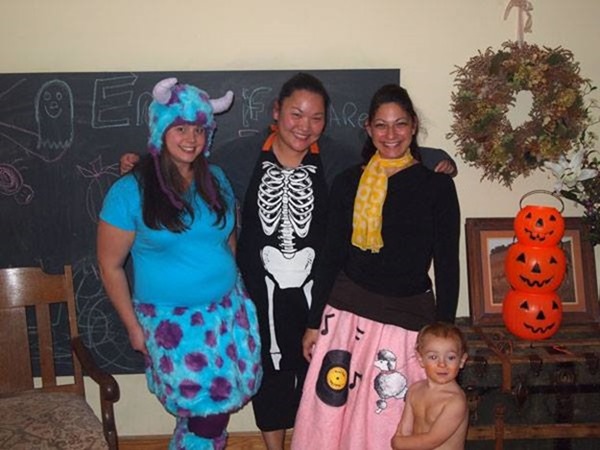 My friends and I got together and had a pretty sweet Halloween party with our kids – and they were all pretty impressed with the costume, too. The girls said that they 'couldn't talk to me seriously' while I was wearing it – but we had a fun night anyway.
Definitely check out Kohl's for some of the higher-quality costumes that you're looking for this Halloween! I'm happy I did!
Disclosure: I received the Sully costume free of charge in exchange for my opinions on it. All opinions are 100% my own.