It's no secret that when we purchased this foreclosure home, the bank gutted the place and put in the cheapest possible fixes (remember the kitchen floor?) to make it appear beautiful. It clearly worked. I mean, we bought the home, right?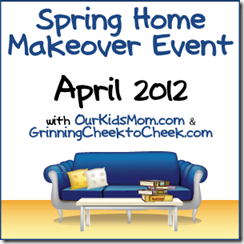 What we failed to realize is how quickly the brand-new carpet would look as bad as it does. The carpet quickly went from looking brand-new, to looking like it is 10 years old. And we've only lived here for a year.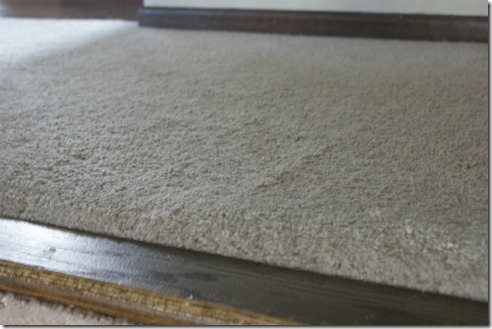 So needless to say, we've been talking about new carpet since a few weeks after we moved in.
While searching through our local home improvement store, I realized the difference in all of the carpets, from the cheaper levels to the most luxurious levels. But one of the questions that they asked us, was if we wanted our carpet to be softer – or if we wanted it to last a long time?
Why should that have to be a choice?!
Then I heard about Tigressa Rugs from Carpet One while I was at BlogHer. We visited the store to check out all of the selection, and feel the difference and ask the questions that one might ask before purchasing carpet for themselves.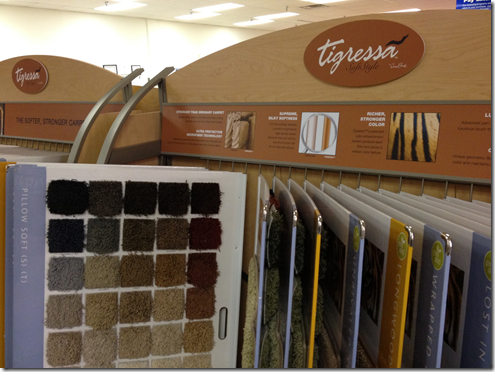 Well, we decided that that was the carpet for us. However, it will take a little longer for us to save the money to do an entire home re-carpeting – and since we have/had other projects with higher priorities, we've decided to table the whole house re-carpeting for a little while.
But meanwhile, we did order a 9 1/2 x 9 1/2' piece of carpeting, bound on all sides to make a rug for our living room floor for two reasons: To save the current carpeting a little longer; and to remind us how nice our new carpet will be as we're saving the money for it.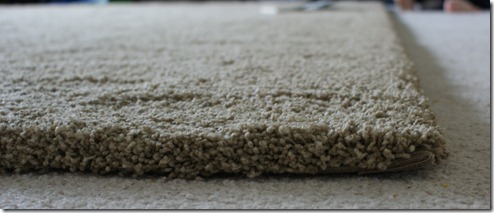 And seriously – it has made a world of a difference for us. It covered up most of the matted areas in our highly-played-in living room, and made it look like a formal living room again (when there aren't toys scattered all over it).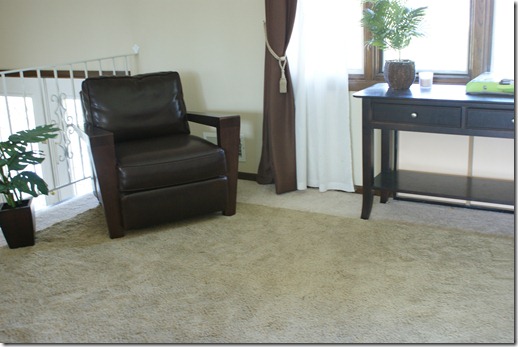 This carpet is ♫Ah.Mah.Zing!!♫ (Yes, I actually sing that…)
Not only is the carpet highly loved by me and my kids… but I often find my husband napping on the middle of the living room floor, because it's just So soft to the touch.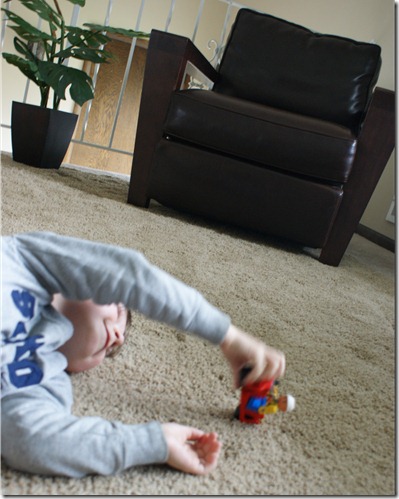 My kids love to play on it, and lay down and roll around on it – and pretty much everyone who comes over comments on how soft and plush the carpet is there.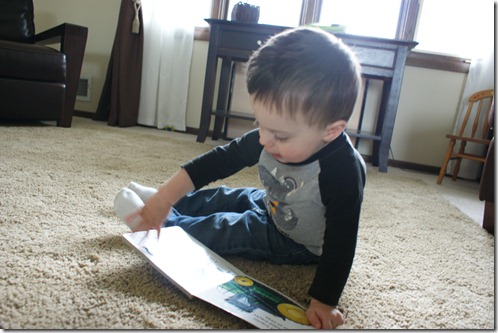 It never gets their clothes fuzzy; and aside from when it was first delivered – I have never had to vacuum up the 'loose' ends. With our 'bank purchased' carpet, we had to vacuum daily for weeks just to get the loose scraps out – and still we even get tons of fuzz from it when we vacuum.
But it's also Strong! With Tigressa Soft Style you don't have to choose whether or not you want soft or strong. This carpet gets played on for several hours a day and shows no sign of wearing. That's because the tiny microfibers of the carpet are densely tufted – meaning that the wear gets spread out over each of the fibers more evenly.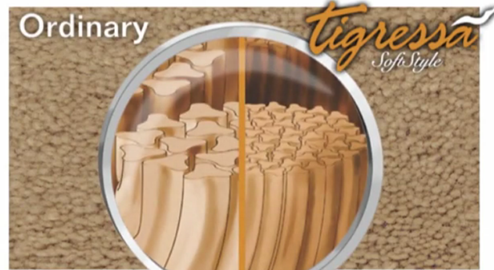 You can watch more about the technical details of the carpet on YouTube.
The whole family is really looking forward to having this carpet with padding installed through the whole house. I wish we could afford it today – I would totally do it.
Right Now Tigressa SoftStyle is running a promotion through the 15th, but when I called my local Carpet One store – they said that it was on sale through the end of April! Check out Carpet One on Facebook for more details.
If you'd like to spice up an area in your house – and add an area rug with the most amazing plush and luxury-soft feel – you're in luck

Win It!!
Carpet One is offering one lucky reader from mine or Heather's blog a Tigressa SoftStlye 5×7 rug, in the neutral color of LeFleur.
Mandatory Entry: Visit Carpet One and tell me soemthing that you have learned about Tigressa SoftStyle – then fill out the Rafflecopter!
The Rafflecopter on my site and on OurKidsMom.com is a shared giveaway. You only need to comment on one blog to enter.


a Rafflecopter giveaway
Be sure to check out Heather's Makeover Reviews & Giveaways at OurKidsMom.com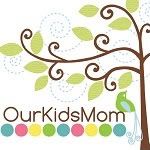 Rules:
You do not have to be a blogger to enter/win. An email address is required to enter. The winner will be chosen randomly through Rafflecopter and contacted via email. A reply to the winning email is required within 48 hours before a new winner is chosen. One person entering per household please. US ONLY please.
This giveaway ends at 11:59 PM EST on April 27, 2012.