Reverie provided me with one of their Sweet Slumber Pillows in exchange to providing this post to you. Opinions are 100% my own.
Reverie Sweet Slumber
Sleep is important. It doesn't matter who you are, getting enough good sleep is vital to having the best day possible. How are your bed and pillows?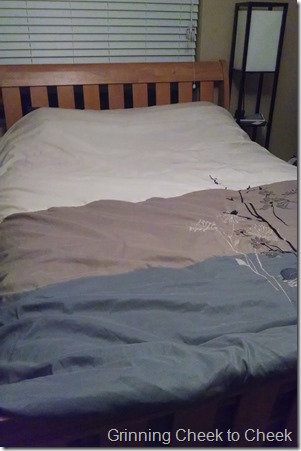 The Reverie Sweet Slumber pillow is filled with shredded natural rubber, which sounds like it would be uncomfortable and stinky, but it's meant to simulate down and is super comfortable!
Growing up I always slept on a down pillow because I loved it. It was old and super heave to lug around to sleep overs, but it was my favorite pillow. I've always had a lot of headaches, so a good pillow is important, because waking up with a headache is horrible!
The sweet slumber pillow sleeps just like my old down pillow! It does have a little more weight to it than most pillows, but it has that perfect solid-but-soft feeling where I can lay my head down and sink into it, but not too far or fast. That's the only way I know how to describe it…. it's a good feeling.
The cover is also 100% cotton, quilted, and removable (so I can wash it yay!). Apparently it's also hypoallergenic, anti-bacterial and dust mite resistant, but I'm not about to pour bacteria or dust mites on it to test those out. It better be awesome at $89 a pillow.
About Reverie
Reverie mainly focuses on beds, particularly the adjustable kind. Looking through their pamphlet, their beds look fantastic. They are super customizable because they are filled with "dream cells" that vary from extra soft to firm. So either side, from head to toe, can be totally customized to the sleeper's needs, and changed if her needs change! If we were shopping for a new bed (and had an unlimited budget! oofdah!), I would definitely check these out, but for now I'll be happy with my Sweet Slumber Pillow.
Check out or contact Reverie online, on Facebook or on YouTube for more information!