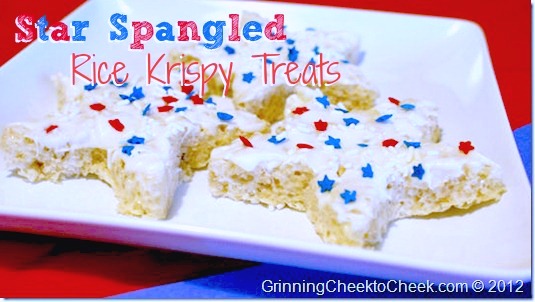 Every year I try to make something a little patriotic but still delicious around the 4th.  It's fun to bring to friends and neighbors houses to help them celebrate

These Rice Crispy Treats are super easy to make.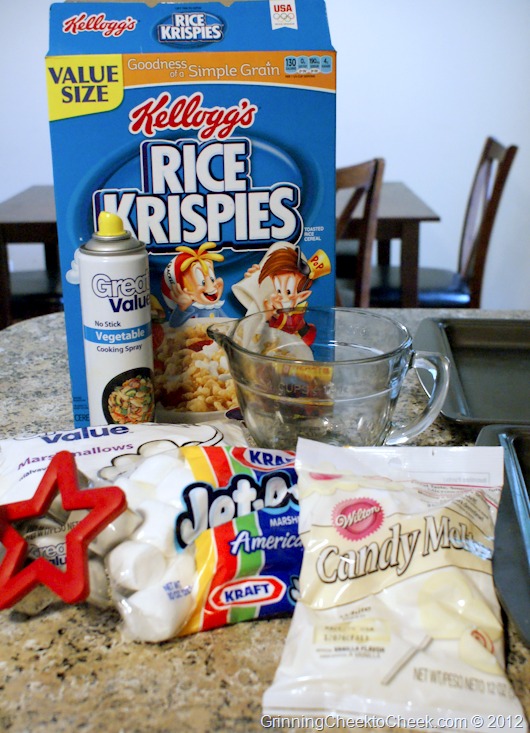 First: follow the regular recipe for Rice Krispy Treats from the cereal box:
6 cups Rice Krispies
10 oz bag Marshmallows
3 Tbsp Margarine
(I did two batches here – each batch makes apx. 9 large stars)
Melt the margarine and the marshmallows together.  I like to do it in a non-stick pan with a rubber spatula – although I know some like doing it in the microwave.  Either way.  Add the Rice Krispies Cereal when fully melted.  Stir.
Be sure to use cooking spray to grease the baking sheet and pat the Krispies down about 1/2" – 3/4" thick.
Then refrigerate.  The refrigeration helps to make the treats easier to cut with the cookie cutter.
After about 20 minutes or so, They should be ready to cut.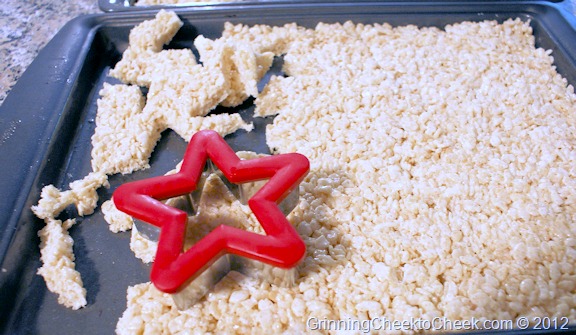 This is one of the best parts of making these treats.  When your kids/husband are whining that they want to eat some NOW – you can give them the pieces that you cut around!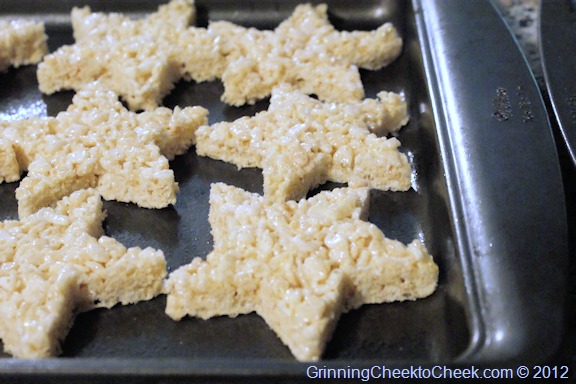 Then I slowly melted the white candy melts in the microwave at 50% power in 30 second intervals, stirring between each interval.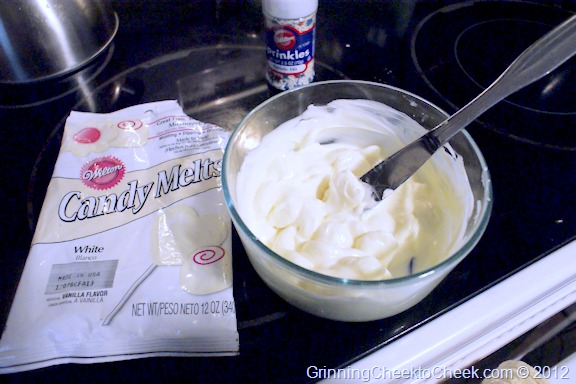 I spread the candy melt onto the krispies rather quickly, and after each spreading, added some sprinkles.  The candy melt holds the sprinkles to the krispies!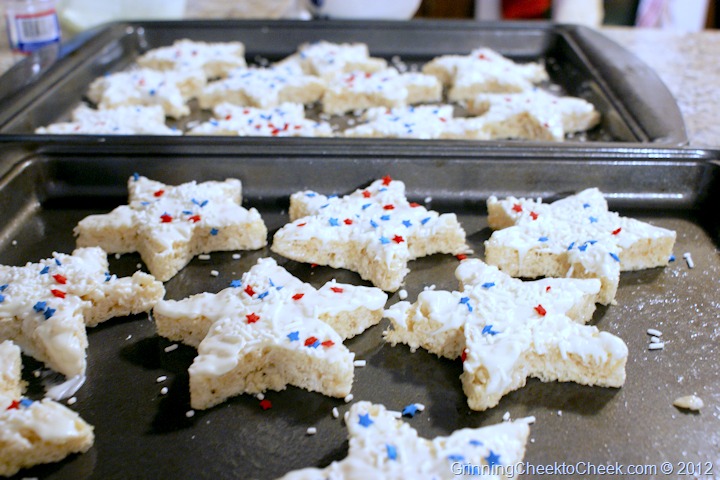 Voila!
Enjoy this 4th of July!