My husband and I have long been in search of a great way to keep the air levels in our home clean and kept nicely to prevent allergies. My family tends to suffer from allergies several times throughout the year. Through the seasons it changes from fall allergies, to winter colds and the flu, to being so dry that you're just scratchy and miserable and then back to allergies in the spring.  It just goes round and round and round again.
Recently through the Best Buy WOLF blogger program I was able to review the Sharp – Plasmacluster Air Purifier with Humidifier
– My husband was really excited about it – and got it put together right away. He wanted to test it in our room first.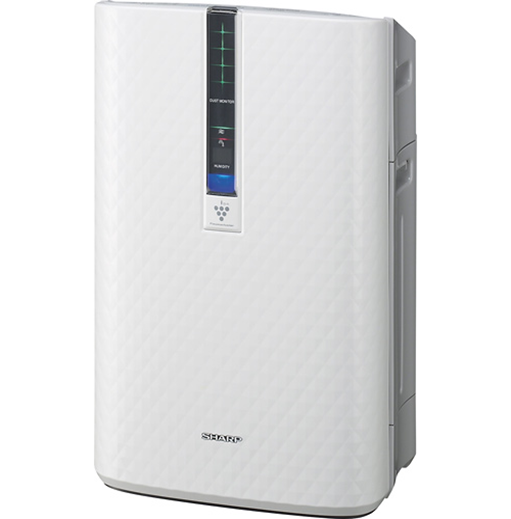 What I loved right away was the fact that it rated our home air quality with a light. I was able to see that our room really was in need of a little bit of help from the Sharp Air Purifier – I mean… really… I imagined that it needed help because I'm not big on dusting…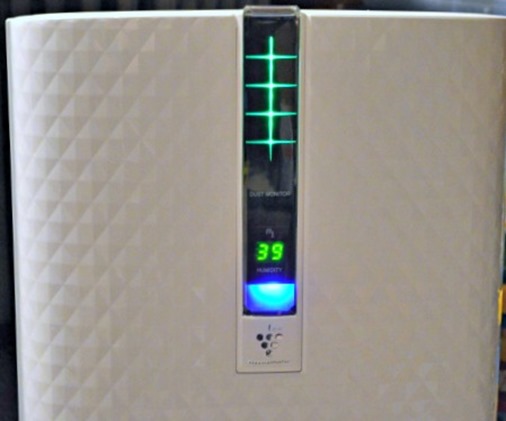 Within a few hours of the air purifier running in our home, the lights were all green, and the humidity level went from 27% to 42%.  Perfect!  My husband said he hasn't slept so well and woken up without a dry scratchy throat in a while!
The Sharp air purifier automatically detects the air quality and humidity and adjusts the fan speeds and power level based on what kind of job it needs to do. I like that it turns off or down to low when the room is set.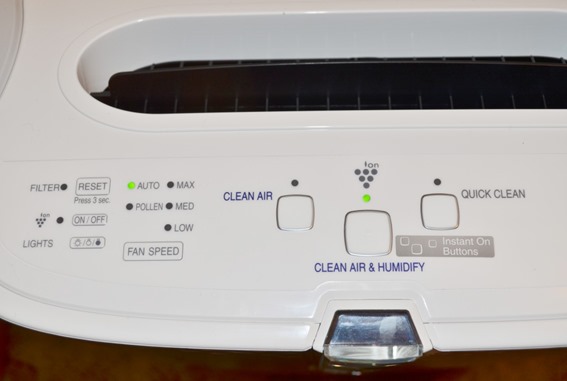 It's fun to see the lights changing though – so as I vacuum across the floor next to the purifier, or even just shuffling my feet on the floor nearby – I can see the purifier change colors from green to yellow, and then back to green again a minute later when it's taken care of the problem.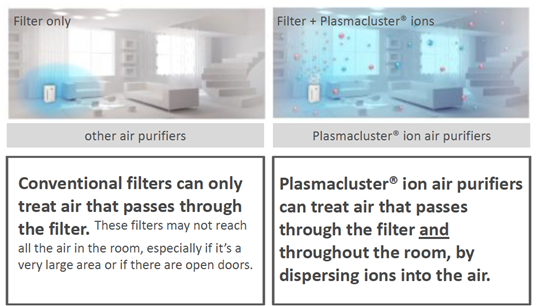 The Sharp Air Purifier also has plasmacluster ion technology – which sounds similar to those ionizers out there – but it's sooo much better.  The science behind it makes a lot more sense to me: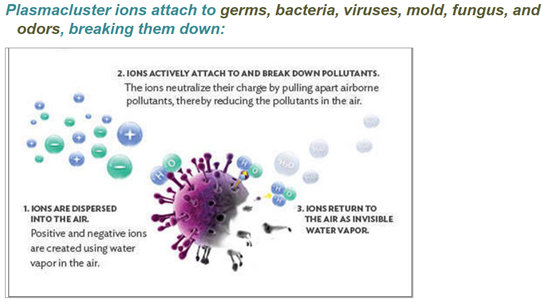 The word 'HEPA' gets tossed around a lot – and I'm not sure that I'm so sure exactly how much of a difference HEPA makes – but I like this description of the filters that they use in the Sharp air purifier.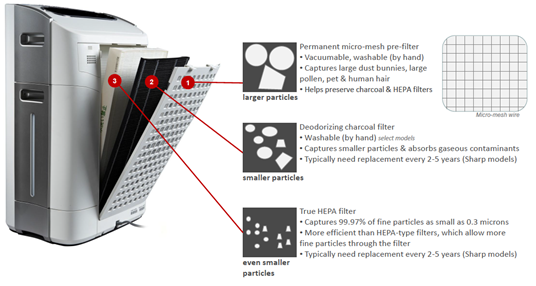 I like that I won't have to worry about replacing the filters for another few years.
Are you convinced yet?  We love this thing, and I'm sure that you will too.  We have plans to purchase a few others for other rooms in our home.  Meanwhile, we just move it around to where we're cleaning (and stirring up dust!). It's comforting knowing that it's capturing the dust and taking care of the problem!
It's frustrating knowing that we've spent a lot of money on smaller air purifiers that simply are not working – as well as using humidifiers all winter long in each room.  Its just so much easier to have them all in one and SEEING that your room is clean and humidified.
You can Purchase the Sharp – Plasmacluster Air Purifier with 1 Gal Humidifier at Best Buy – The Retail price on the purifier is $399 – although there are frequent sales on it. Currently (through April 15th) you can use a 20% off coupon to purchase this at your local best buy.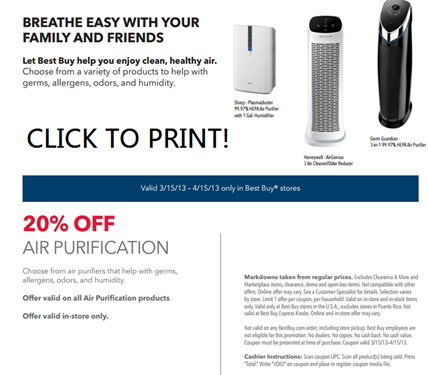 I received the Sharp Air Purifier as part of my work with the Best Buy WOLF Blogging Team. No other compensation was received.  All opinions are 100% my own.