Hello! My name is Andrea and I'm joining in on this adventure of blogging with Amy, as her new co-writer. I'm a Rochester, Minnesota mom with a passion for living life to the fullest with my handsome husband Peter and adorable baby boy Micah.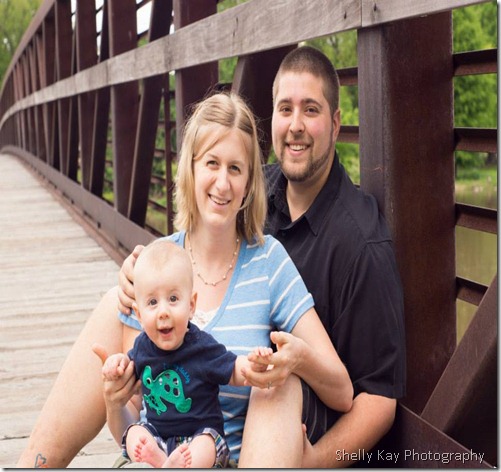 Micah is almost 6 months old, born in December 2012, and full of energy and curiosity. From the craziness of learning how to live with a newborn to the fun of watching him grow and change everyday, I love having a baby! I've learned about breastfeeding, sleepless nights, balancing work and family, and all the other joys (and trials) of being a mom.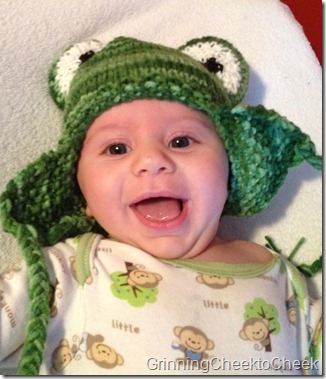 I feel like I could write his dating profile here: Micah enjoys long walks in his stroller, playing with toys on the floor, and watching our three cats wander the house. His favorite food is sweet potatoes with a milk chaser, and his best talent is rolling onto his tummy and getting stuck that way. His gorgeous eyes, big smile, and chubby thighs already attract all the ladies.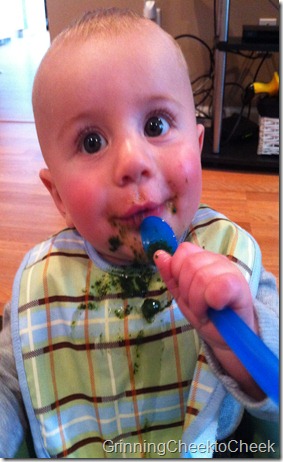 My husband of almost 2 years, Peter, recently graduated from Crossroads College in Rochester with a major in youth, family, and community ministry. He's working for Costco while he searches for a job in youth ministry. He also creates most of our family adventures like hiking, camping, running, and working in and around our house. We love being outdoors and are always looking for new ways to explore the world.
I am also a nurse and work in the Mayo Emergency Room where there is never a shortage of excitement and new learning opportunities. I enjoy my work and my coworkers, and I've quickly seen that helmets and seat-belts are truly life-savers. What else can I tell you about me? Leave a comment!