Everyone in my house just Loves peanut butter!
We got into a phase with Andrew, where he wanted a cheese quesadilla just about every day.
So we were trying other things to get him out of it.  Then a friend suggested that her kids liked Peanut Butter quesadillas!  WHAAAATTTT???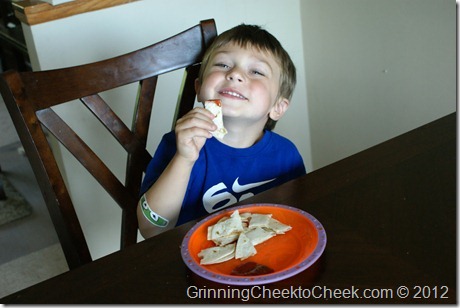 Yep, Did it that very same day – and it's been a must-have in this house ever since.
How do you do it?  It's Very simple!  I usually use a pan – but the Cuisinart 5-in-1 Griddler was already on my counter – and makes the perfect quesadilla every time.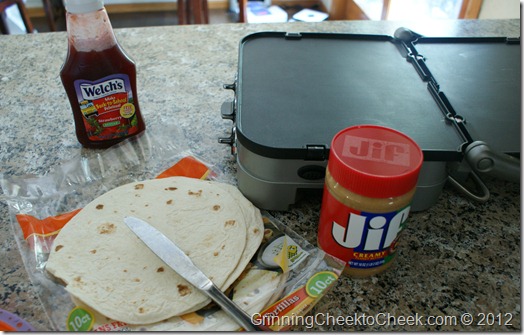 I have two boys – So I use two whole tortillas to make it a 'sandwich' vs. when Just Andrew would eat it, I'd just make half.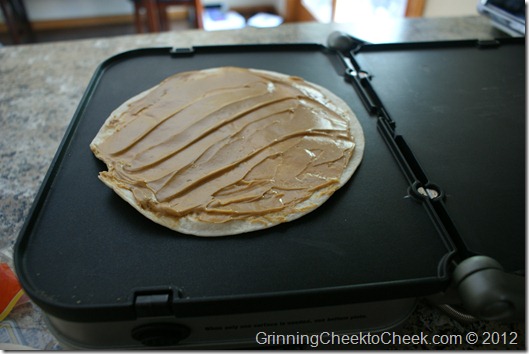 Spread the peanut butter on – cook on medium heat until the tortilla is slightly crunchy and the PB is warmed (Not TOO Hot!!)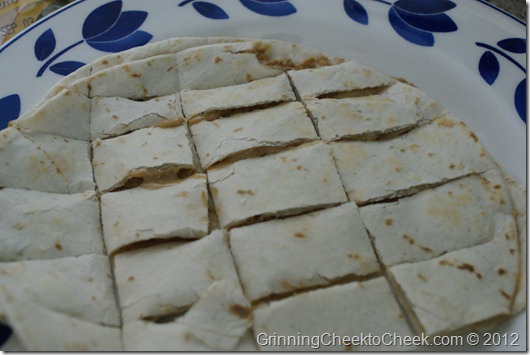 I use a pizza cutter to cut them into smaller bite-sized pieces – because that's the way my boys like them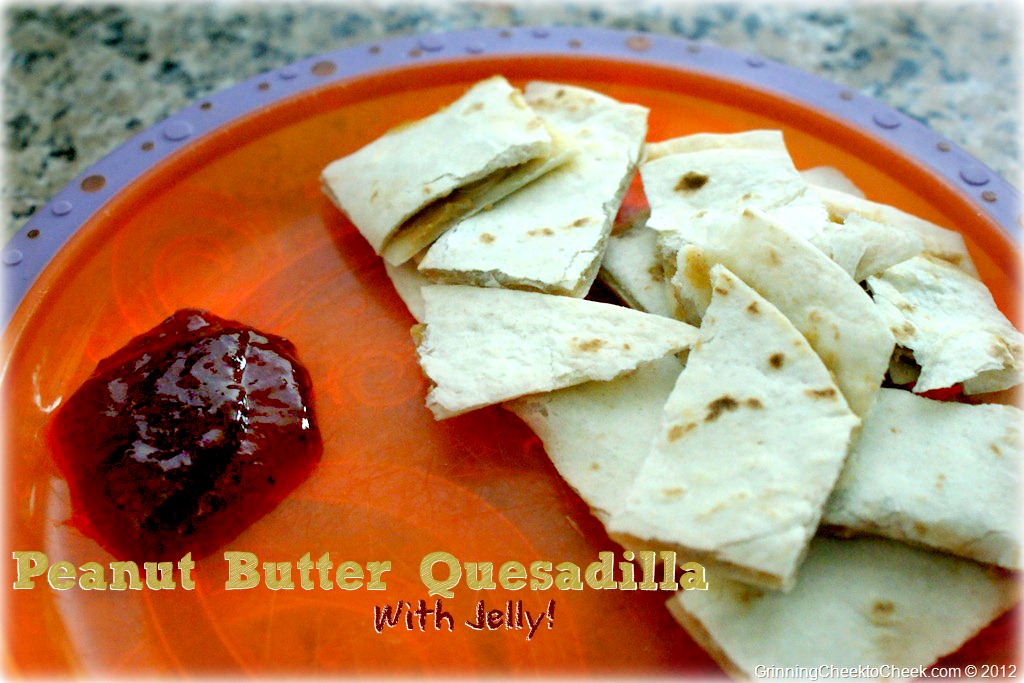 Then Serve'm Up with Jelly!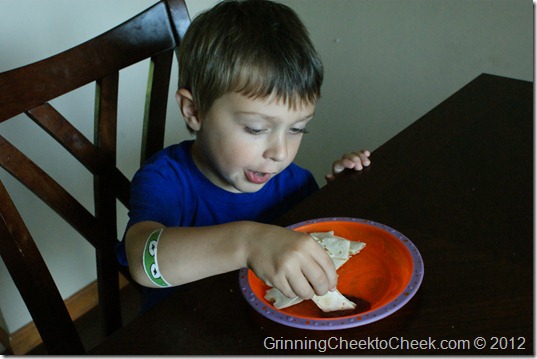 My boys always say "JeLLYYYY!!!!" like they're really excited about it – it's way cute.
Even Ethan loves them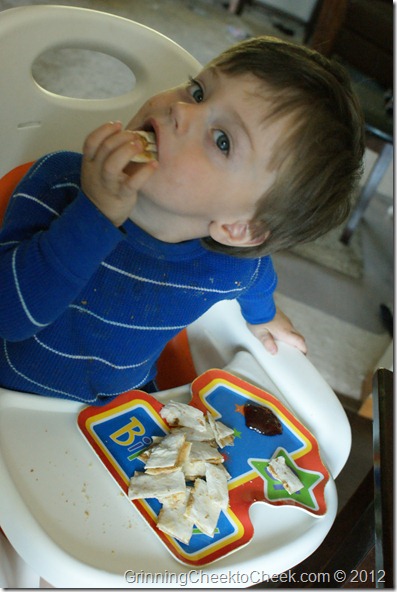 Btw… Jif is the only PB we buy, just in case if you were curious