These last few days (since coming back from an interview at Novesta Church of Christ in Cass City, MI) we've been busy packing up babyland! We know we are moving, we just don't totally know where God is taking us yet, so we packed up anything we don't need to make the house "showable" for selling. It's crazy how much stuff we've accumulated! So Peter used his re-made trailer and filled a storage unit and the house looks great! Feels kinda empty, but looks great.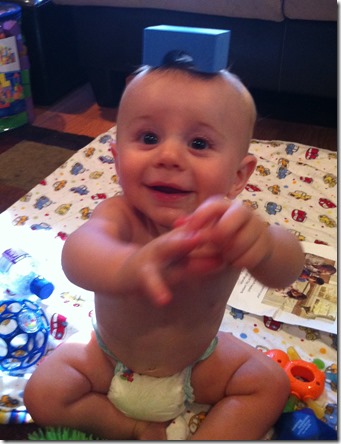 Micah seems a little thrown off by the amount of travel and lack of stuff, he has had a few crabby days but so far so good today! He got to hang with his grandma K and great-grandma a lot while we packed and cleaned.
So our little 2-bedroom, 1-bath, big-basement house will be on the market soon, watch for more and more posts about moving! And we are excited to see where God is taking us!