We spend a lot of time outside in the summer when the weather is nice, so it's especially important for the kiddos to stay protected from the sun.  With all the buzz lately about sunscreen being possibly more harmful than good – I'm very interested in using alternative methods of protection from the sun for my toddlers!
All of the Sun Smarties products designed by One Step Ahead offer UPF 50+ protection; the highest protection you can find! They are smartly priced and designed to last beyond just one season, with unique features such as grow-with-me snaps!

I received the Sun Smarties Kids Terry Coverup and the Superhero Towel for review from One Step Ahead.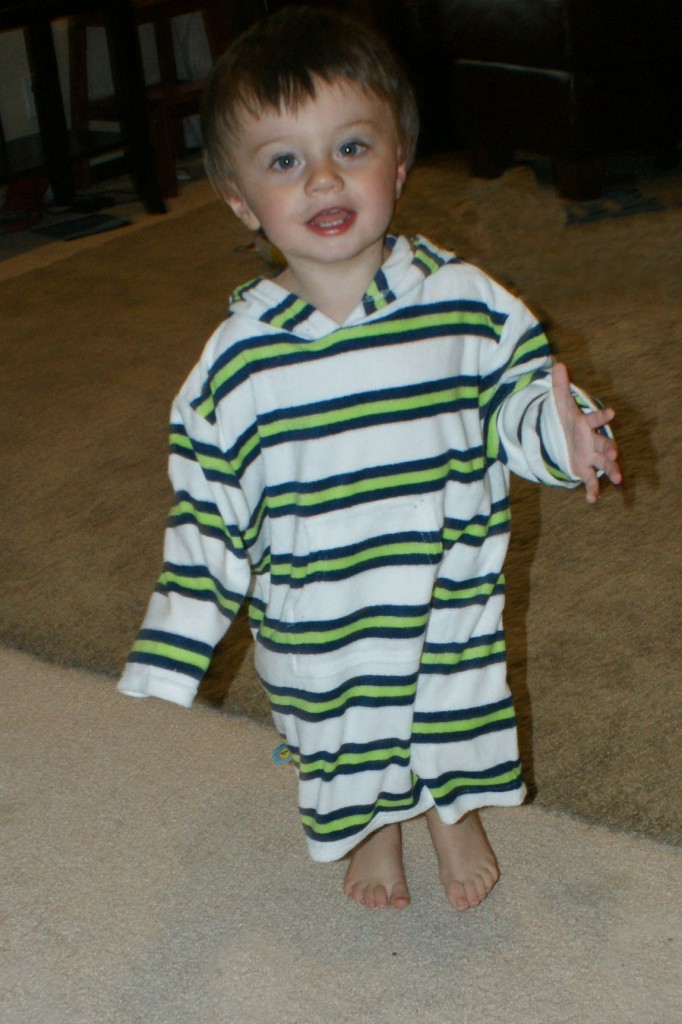 It might look a little long – and it really is.  It's meant to go down low to keep your kids warm after they get out of the water!  Also, Ethan is a 12-18mos size, and I ordered a 24mos size just so we get more use out of it.  My husband and I agree though that he is *so* cute wearing this.  He's been running around the yard most of the morning with this on, and it's just so adorable!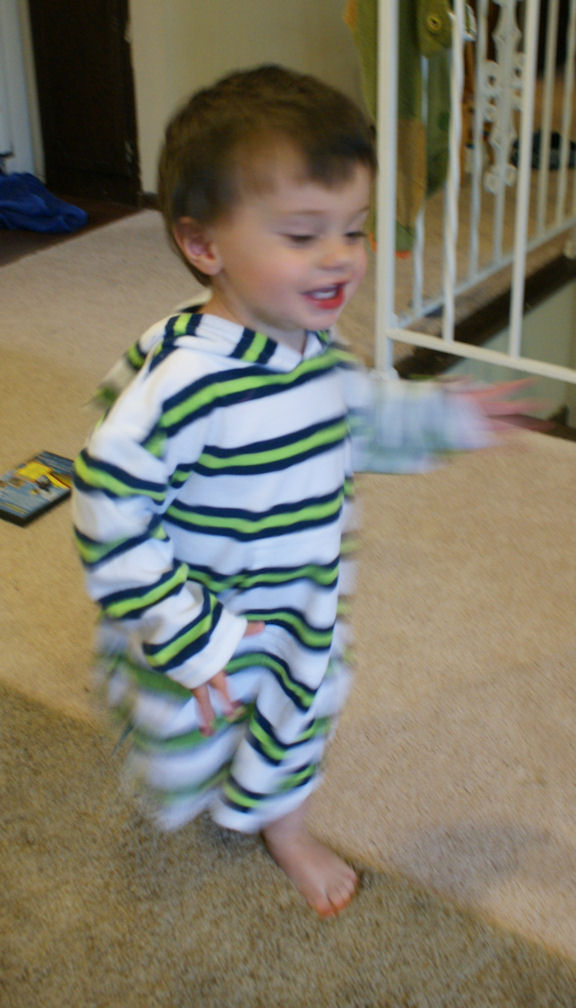 I like letting Ethan use the towel as a cover-up when he gets out of the bath, so I don't have to worry about holding the towel on while I finish washing Andrew. So I put it over him, hug him to get as much of the dripping soaked up – and then let him run…. hoping not to forget that he's not wearing a diaper underneath!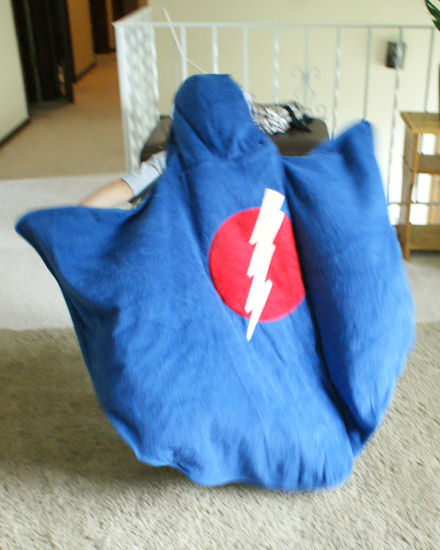 Don't just dry off, fly off! With the Superhero Character towel, Andrew loves pretending he is an actual super hero! The towels are soft, absorbent, and fun. Couldn't ask for much more in a towel, right?? Oh, and the colors didn't fade or run when I washed them!
The coolest part about the towels is the little hand inserts or 'pockets' – It makes it so much more fun to fly when their hands fit right into the pocket!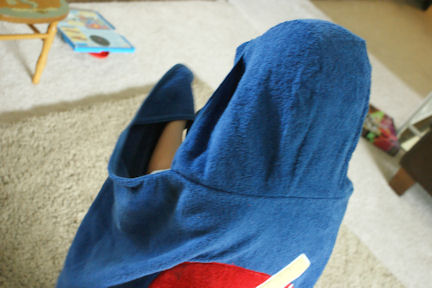 Sun Smarties towels are made of high-quality cotton terry with wide hand pockets and warming hoods. While we tried the super hero towel, there is also a Butterfly towel available.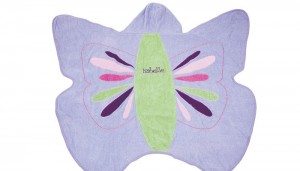 If you have more than one child, and they aren't too keen on sharing, you can get the towels personalized for just $5 each. I think these would make great presents at any time of the year, because they're not just for summer – they work for bath time, too!