A few months ago, I received a couple of Nikon Cameras from Best Buy. I was really excited to receive them, and took them out of their boxes right away so I could check them out!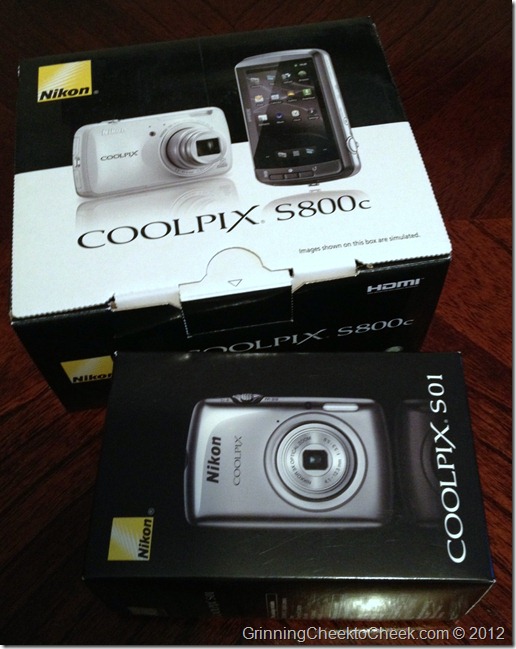 My previous Point-and-Shoot camera has been missing forever, and is suspected to be long gone in the garbage (Ethan went through a "Throw it away'" phase). So I was excited to have something besides my iPhone to use as a camera when I didn't want to lug around my DSLR.
I have to admit, I've been less-than-impressed overall with these cameras – But I guess I'm a bit of a camera-snob.  Both of these cameras have shown great and not-so-great features.  I'm going to do by best to be candid in my honest opinion.
The Nikon Coolpix S01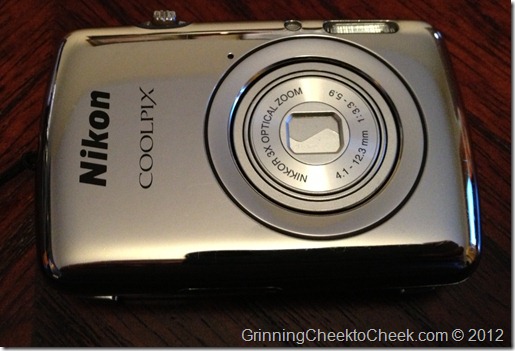 Firstly, this is by far the smallest point-and-shoot camera I have ever played with. I do love the size of this camera because it fits just about anywhere. The small size is slightly awkward to use at first, but after a few pictures your hands get used to the size. However, It might be more complicated for someone with large hands.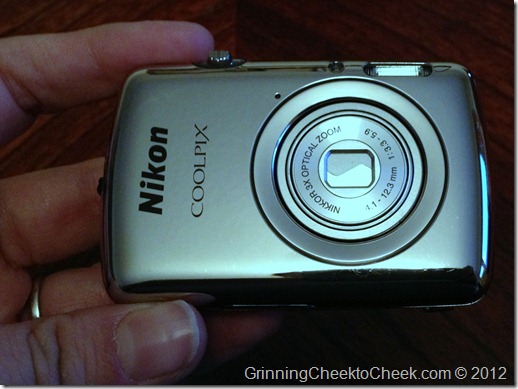 I especially love that they didn't skimp out on the back of the camera.  They use nearly the entire size of the camera as a screen. The touch screen is mostly responsive. I have found a few instances of lag, but they are very few and far between, and still – that's being nitpicky because the lag is milliseconds.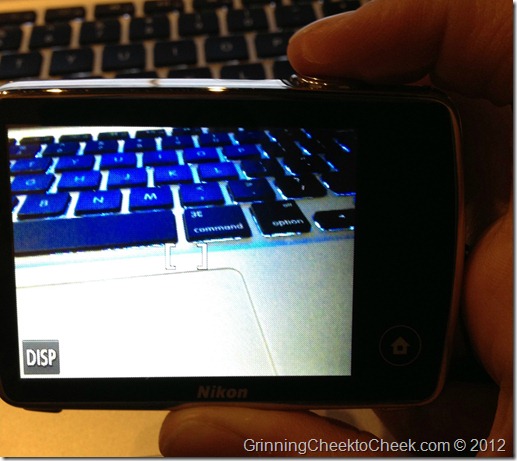 The camera's battery is internal – so it must be charged directly to the wall or to any other USB port. The battery life is long, and doesn't take too much time to charge, maybe about an hour to charge fully from being fully exhausted.
It also has 8GB of internal memory. No memory cards to fuss with.  To remove the pictures from the camera, simply connect it to the computer via the USB cord.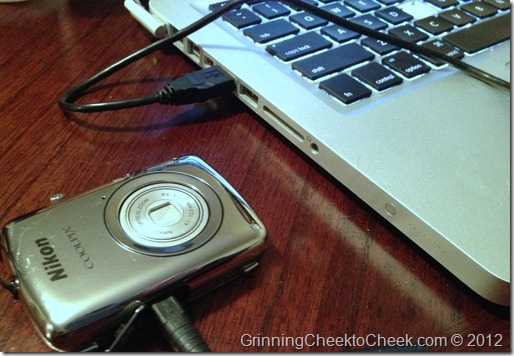 The Nikon Coolpix S01 feels very sturdy and solidly built. The camera's metal frame makes it a bit more heavy than you might expect – which is nice. I also love that the camera comes in a few colors. I personally would go for the pink one  – although my husband would never EVER use it to take a picture of me!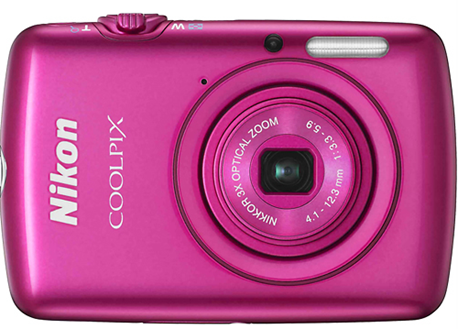 My #1 Requirement for a camera is the speed from the time that you push the power button to the time that you can snap that first photo: As a mother of toddler boys, seconds MATTER! When the kids are doing something super adorable, I want to be able to snap that picture in a heartbeat, and not be disappointed with shutter lag and processing time.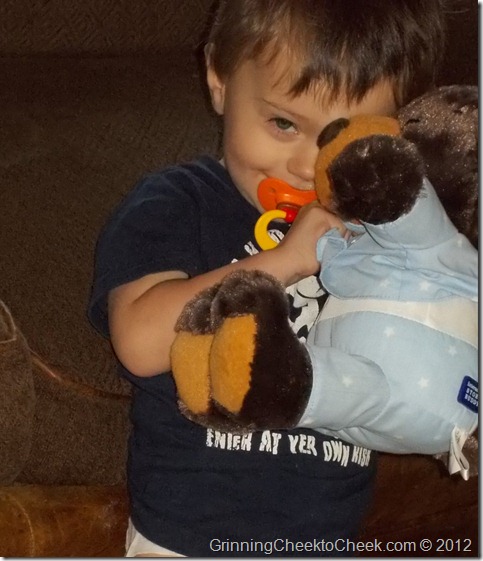 Depending on the conditions that you're taking pictures in – this camera does very well, and very poor:  let me explain..
If you're in a well-lit area, the camera turns on and snaps the picture in less than 2 seconds, which is GREAT! But in low-light, where the camera detects that a flash might be necessary – The camera turns on and snaps the picture in about 7 seconds.  That – is awful.
I very much dislike a photo which has used flash.  I will always sacrifice image quality and pixilation with higher ISO speeds vs. using a flash. I'd much rather have a slight blur to my picture than a big WHITE spot in the middle.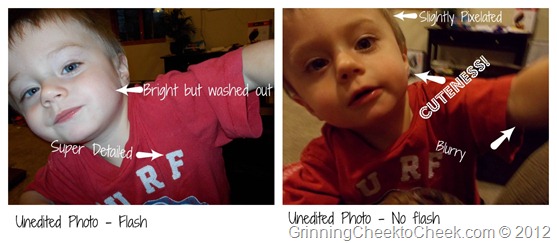 The no flash photo can be edited to show the best parts of the picture, so that's why I choose no flash – even in poor lighting.
To select the 'no-flash' option is just a touch of a button and a quick selection. However, once powered down, the camera forgets your setting, and goes back to auto-flash mode.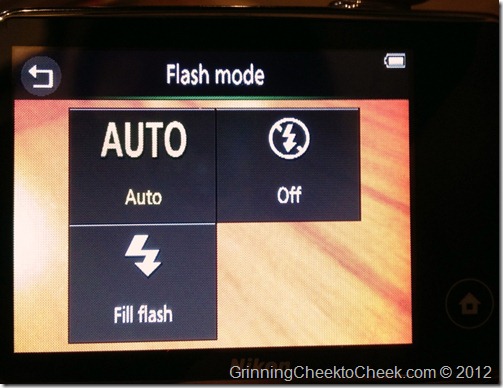 As far as I can tell, there is no option to change your ISO manually on this camera.  Scene selection is done automatically as well, based on what conditions you're taking the photos in.
I do like that I can touch the screen and take a picture. This makes it easier for my children to use the camera, and not have to worry about the top button. It also allows for a more stable image when you're going for detail in an image.
Overall, the photo quality is just OK for me.  I'm not sure how, but I have managed to get RedEye on almost every indoor picture.  The lack of options (especially removing red-eye)  makes it a little frustrating for someone who is used to a DSLR or a different brand of point-and-shoots. But for someone who wants a very easy to operate camera, with little fuss and not too much of an investment involved, this camera is perfect.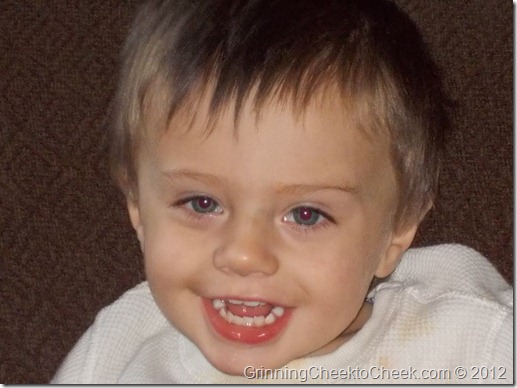 I took this camera with me to Chicago – and had a chance to use it around town on a bright day. I am not 'Impressed' but I'm satisfied with the picture quality of these outdoor pictures. I very much liked that I didn't need to carry around my purse just to have my camera with me.  This camera definitely makes a great addition to a mini trip where you don't want to or need to lug around your larger DSLR.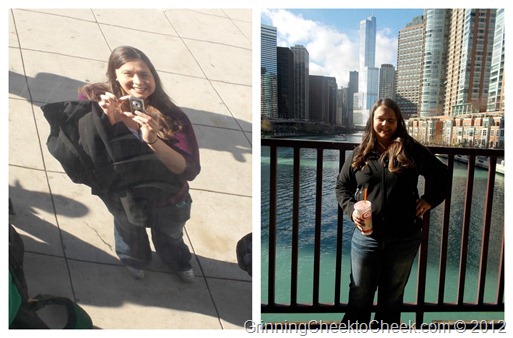 I think this camera is perfect for younger kids – maybe ages 5 to 18, and again for the technically un-savvy older generations. And at around $100-150 you really can't beat the price for the quality of image and ease of use.  I would not however, recommend this camera for moms taking pictures of young children, or the amateur photographer.
Be sure that when you purchase the Nikon – Coolpix S01 101-Megapixel Digital Camera
, that you spend the $28 extra on a protection plan for it from Best Buy. In the hands of a pre-teen, plus the internal battery and memory, there are several potential uses for a warranty – and Best Buy does a great service with their warranties.
To learn more about this camera and it's features, check out Nikon.com and be sure to purchase the Nikon Coolpix S01
at Best Buy, where the lowest price is Guaranteed, and shipping is free! It's on sale this week for $99!
I received the Nikon Coolpix S01 free of charge as part of my Best Buy ambassadorship. This in no way influences my opinion on the camera and what I am telling you about it! This post contains affiliate links, and should you find yourself wanting to purchase this camera due to this review, please do me a favor and click the links here before purchasing!