I am excited to share with you this nabi 2 review. I recieved these products from Best Buy and nabi in exchange for my opinion. All opinions are 100% my own.
Just a few weeks ago my boys were super excited to open up their most recent shipment. It was the Nabi 2 Disney Edition Tablet
tablet from Best Buy!  They love Disney shows and they especially love when they can call something as cool as a tablet – their OWN!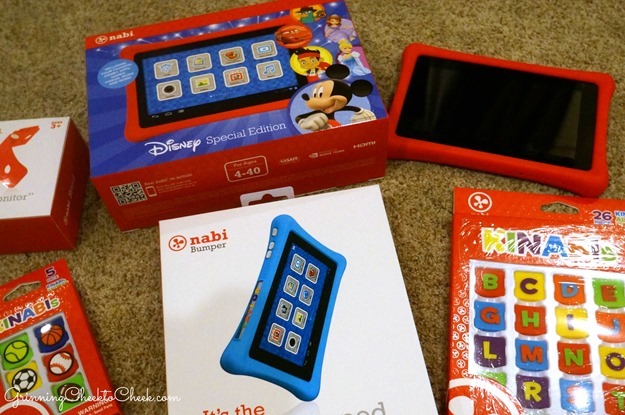 Our boys are most definitely "iKids". We have iPad, iPods, iPhones, etc. They know how to operate any portable apple device and have come to expect responsiveness with touch-screen tablets. So I was a little leery about checking out the nabi 2. If it was anything less responsive than the apple products we own, I was guessing that we would not have been able to convince them to play with the nabi 2 tablet over the iPad. Either way we decided to give it a try!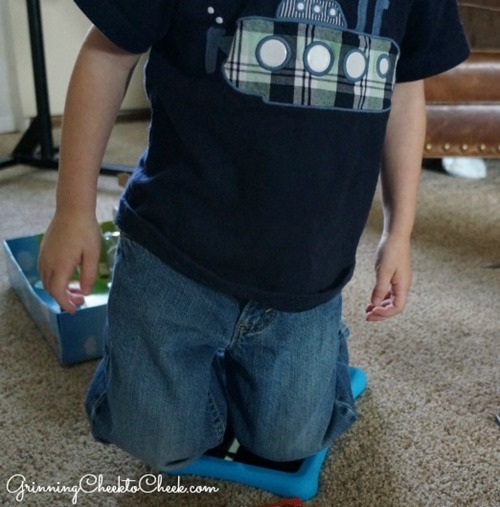 nabi 2 Review
I was initially impressed with the size and sturdiness of the tablet. It was obviously made with preschoolers in mind. The nabi 2 Disney Edition is 7" and is more like a real tablet than any other kid-geared type tablet I've ever seen.  It even comes with a red bumper! Best Buy did send us the other blue bumper, and my kids love blue, so we switched it out quickly.
Best Buy also sent along lots of items to personalize the nabi 2
– which was a lot of fun, and made the kids really excited to play with the nabi 2!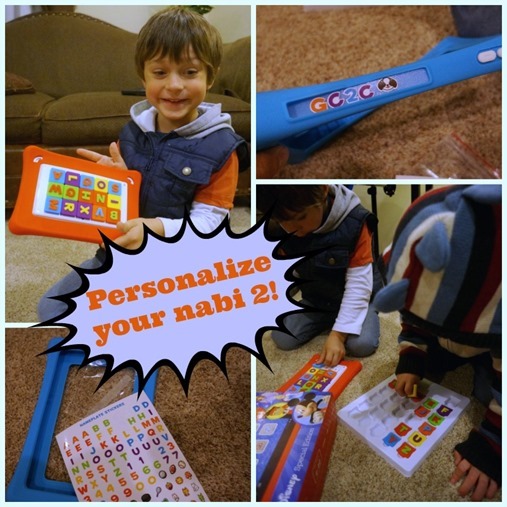 Turning it on I was very impressed with the graphics and the responsiveness *Whew!* I am so happy that my kids are convinced that the nabi is as cool (or even cooler) than our iPad. The Disney theme definitely helps them to appreciate it more! Right now, as I type – my oldest is catching up on a Doc McStuffins episode!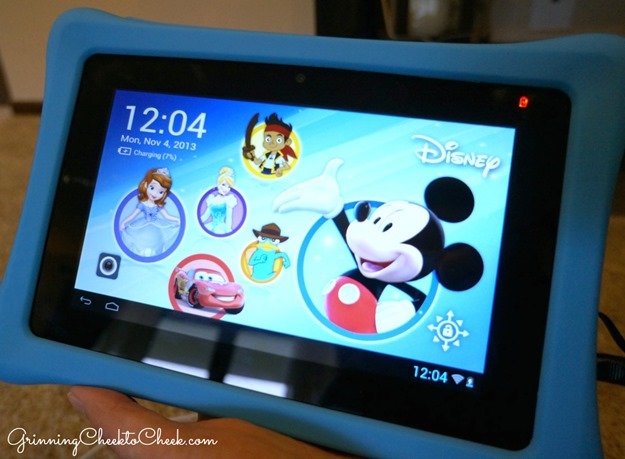 The nabi2 Disney Edition runs on the Android 4.1 Jelly Bean platform – and has 1GB RAM Memory and 8GB of Storage with the option of expansion with a MicroSD. There is also 2GB of cloud storage. Our kids won't be able to over-fill this tablet if they try!  I am still trying to get used to some of the android features and being that I'm an apple person, it's a little overwhelming!
So what can you do with a nabi 2?
There are so many layers to the nabi 2 – many of which are for the little kids, and then you can add on more programs to suit the children as they grow. So this tablet will work for them for a long time!
I found this really nice video explaining all that the nabi 2 can do:
The nabi 2 Disney Edition comes loaded with all the regular nabi 2 content Plus the Disney content: over $200 worth of apps from Disney! My kids love the Sing-a-Long section and they also love the Listen section – because some of their favorite movies are re-told without photos, but they use actual phrases from the movies, which just lets their imaginations go wild.I love that I have the option to control what my kids watch and learn and control how much time is spent on any particular app, or overall. I can even set times that the nabi 2 should not be on (like bedtime!).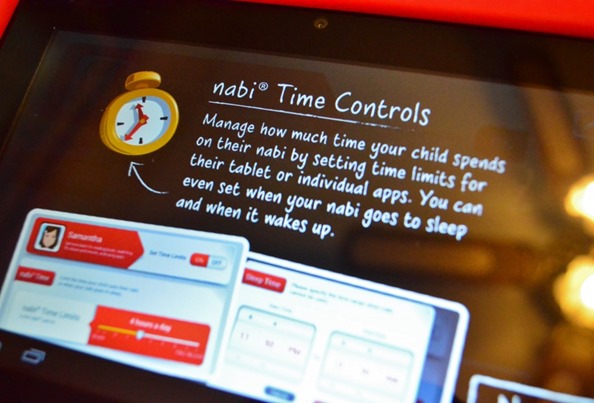 Often times I'm concerned with these types of tablets because you end up having to purchase every single app in order to do something. I'm thrilled to say that I went onto the app store area and found several apps – all categorized by ages, and also by top FREE apps! There are some pretty good free apps there, too.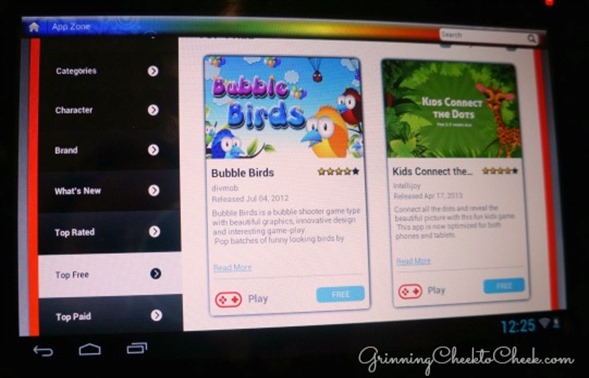 Overall: We're still trying to get used to some of the features, as the nabi 2 has such a large variety of options and settings – but the kids love it! I think the majority of my problems as a mom trying to learn about the nabi is that it is based on android, which I am not used to.  I will get it though! Meanwhile, my husband is the android expert and has done a lot of the setting up. There are also several set-up videos on YouTube that show you where to go for all of the settings.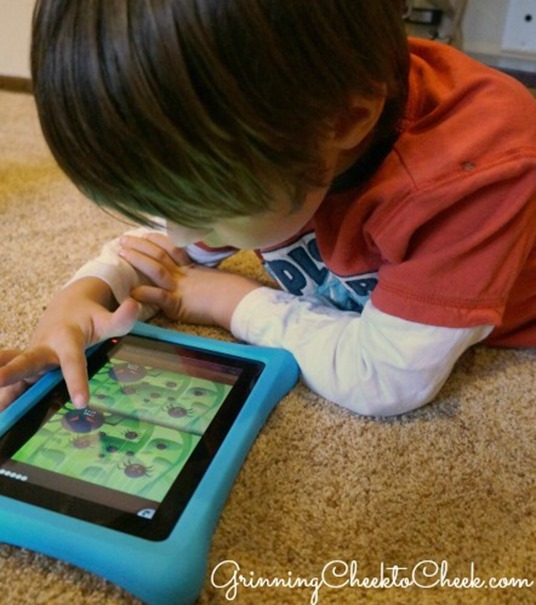 The nabi 2 Disney Edition is sold exclusively at Best Buy
for approximately $199. It's a great option for toddlers up to young teens – even after they outgrow the kiddie games, there are adult games (Yep, even angry birds!) and it doubles as a nook e-reader. It may be a little more costly up-front than the leap pad or other kids tablets – but it's definitely more worth it in the long run.