I tend to lean toward the side of skeptic or antagonist when it comes to 'resolutions'.  Mostly because I feel like I don't need a *New Year* to change my actions or attitudes about things.  After All, It is just a number, and a date… and if I can't do it today – then… well.. I don't want it that bad!
See? Pessimist.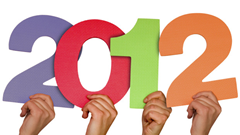 Well: This year I am RESOLVING to make some Resolutions, and Stick to them.
Over the next few days I'll be sharing different portions of my Resolutions:
That's the order that they SHOULD go in, but I'm still evaluating a few of the home and family life goals – so they might go up last.