Traveling Long Distance with Baby
Moving means long drives to Arizona
Last week we made our first drive to Arizona from Minnesota. We did it in 2 days, driving allllll day, and stopping every few hours to re-tighten our kayaks on the trailer, stretch our legs, feed Micah, and fuel up.
We must have been quite the sight driving down the highway. The kayaks got a little lose a few times, we got pulled over once when the trailer's brake lights go disconnected, ran over one blown tire (heart attack in the dark), and saw lots of beautiful landscapes and sunsets.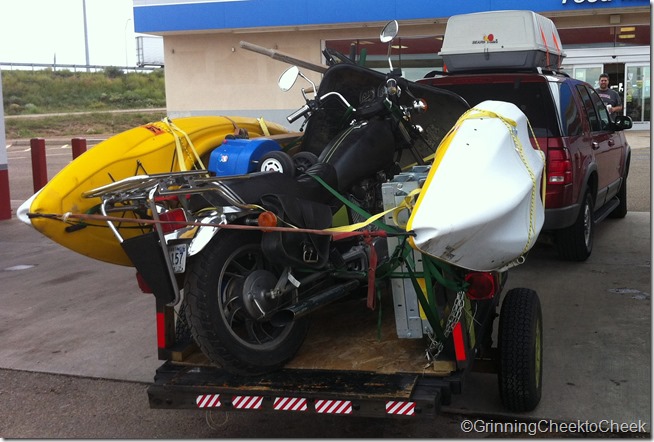 Britax Marathon 70-G3
The part I felt safest about during our trip: our Britax Marathon 70-G3 car seat. This convertible car seat rocks! This is the third convertible car seat we've used with Micah, and my favorite so far. The base is composed of SafeCells and EPP foam, which counteract the forward rotation in a crash, and protect baby well from all sides. I rode along for hours and hours knowing that if one of those other crazy, inconsistent drivers messed up and caused us to crash, Micah would be safe and sound in his car seat.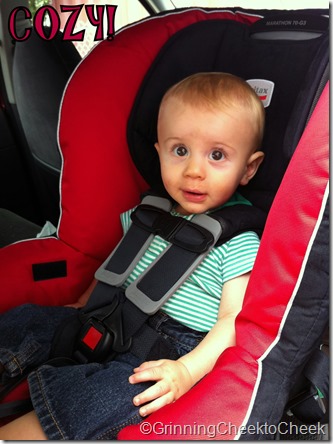 The crotch trap even has a little padding too, which is totally unnecessary with his diaper padding, but still makes Peter feel better, haha. Plus, it makes it nearly impossible to pinch him when I'm clicking his straps into place.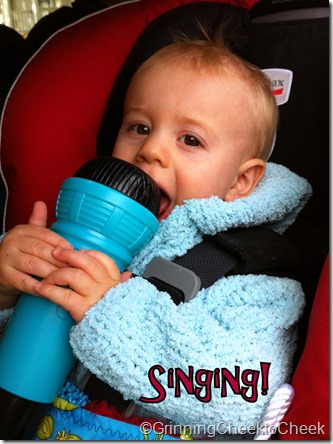 Please note: Micah's blue sweater looks thick but is actually super thin and I easily got the harness just as snug as it would be without it. Babies should never be strapped in with thick jackets or anything that could prevent the straps from tightening properly.
Speaking of the clicking into place, the straps are super easy to click in and out. And the tightening strap is incredibly easy to tighten by pulling. The strap is also the easiest to loosen. The catch to release it it through a little slit, easy to reach is and release, and super easy to pull loose with the other hand. Most catch and are tough to loosen, the Britax Marathon is definitely the easiest I've worked with thus far. Which is phenomenal for the many, MANY times we have gotten him in and out over the last week.
The Britax Marathon Car Seat is Easy to Adjust
The Britax Marathon car seat is also the easiest to adjust the height on. No rethreading, just grab the handle at the top, squeeze, and lower or heighten the seat. It'll click and place and you are ready! Our Cosco seat also does this, but requires two hands and isn't quite as easy.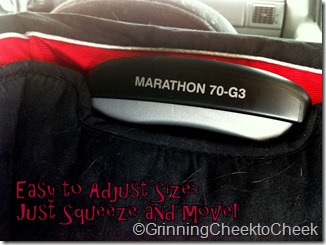 The Britax Marathon Car Seat is Easy to Install
Peter installed the Britax Marathon in anticipation of our trip, and I got an email at work saying "it was actually quite easy". Which says a lot, being that I've installed all our other car seats since he has trouble getting his bigger fingers to adjust everything perfectly.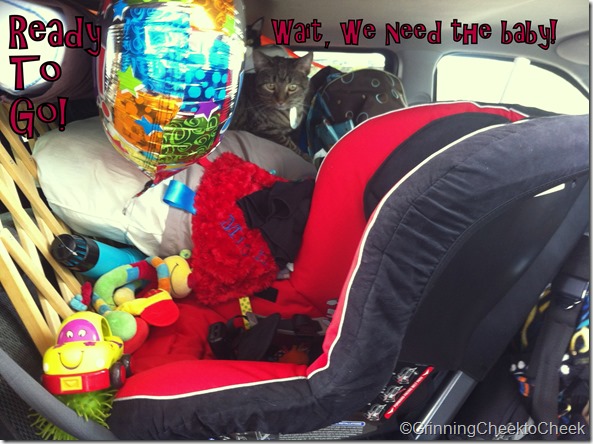 One of the things I like best about installing the Britax Marathon is how the seat belt secures. Under the cloth, there are two clips to secure in the seat belt. No messing around with difficult to place metal pieces that get lost. Just open the clips and put in the seat belt. These are there for both rear- and forward-facing.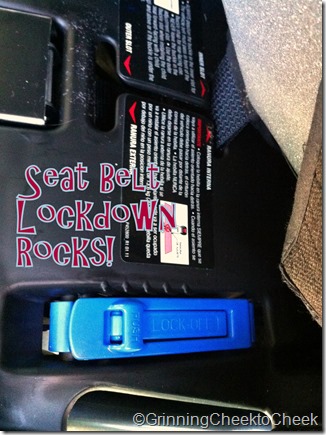 Plus, they are color-coded, so you know where to thread the belt for each direction. The clips seem solid, and the car seat doesn't move. Only problem is, one of the clips lines right up with the buckle-dot-stopper-thing on the seat belt in our car, so that clip can't close. So, we just have it secured with one, and it doesn't move. Nada. I put the little metal thing on anyways, just to make myself feel better, but it's really serving no purpose whatsoever.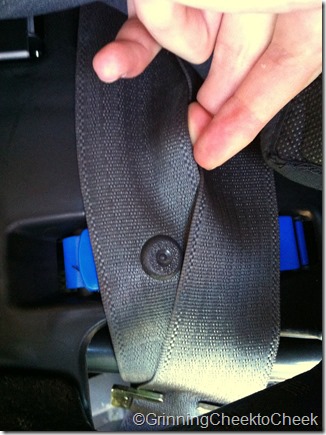 Or you can use the LATCH system with the Britax Marathon car seat. They are a push-button latch clip, which are way easier to operate that the clips, and store away into the base when unused.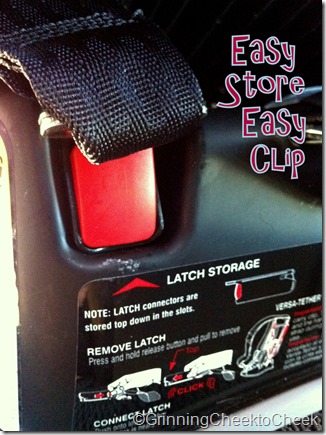 I do miss the cup holders. Not that I want Micah eating or drinking in the car, rather that they make great toy holders. Even so, the Britax Marathon 70-G3 is awesome.
Other Awesome Features of the Britax Marathon Car Seat
Integrated Steel Bars strengthen the connection to the vehicle and reduce forward flexing of the child seat during a crash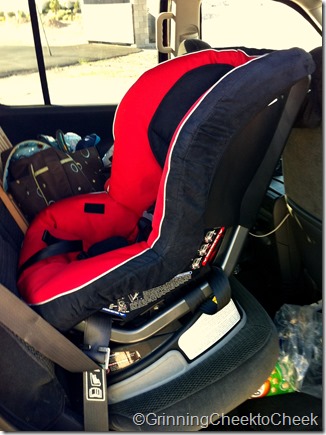 Energy-Absorbing Versa-Tether features a staged-release tether webbing to slow the forward movement, reducing the crash forces reaching the child, and a two-point attachment to minimize forward rotation while anchoring the top of the child seat
Tangle-Free, Five-Point Harness distributes crash forces across the strongest parts of the body and provides a secure fit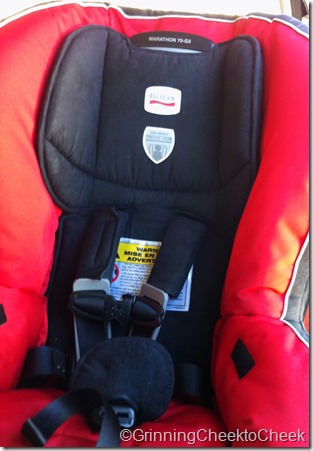 HUGS (Harness Ultra Guard System) Chest Pads provide resistance to forward movement in the event of a crash
70-pound Weight Capacity for safety and comfort as your child grows, including pads to comfortably position an infant. And it rotates really easily to lie it back for baby and sit it up for a bigger kid.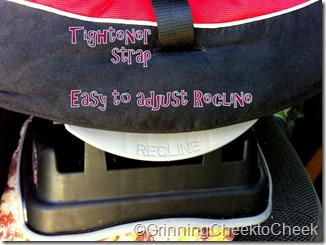 And
Rear and Forward Facing Recline for child comfort and positioning.
Made in the USA with global components
Check it out online, on Facebook, or on Twitter!
MSRP (USD) $289.99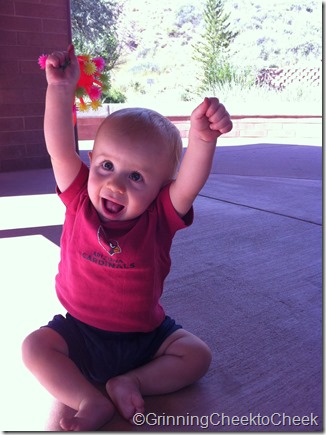 And, we did make to Arizona! We are now living in a motorhome next door to the church while house hunting and starting our new life! It's exciting and we are looking forward to everything God has in store for our family!
I was compensated in the form of my own Britax Marathon car seat in exchange for telling you all about it. Opinions are definitely 100% my own.