I'm excited to share with you all my Just Dance Kids 2014 Review. I have received a promotional item or compensation in exchange for my review. This post may also contain affiliate links. All opinions are 100% my own.
I have never really been one to buy video games for any of my family members. I feel that kids do enough sitting as it is. But when it comes to games like Just Dance Kids 2014 – that encourages them to get off their hineys and start moving – those are the kinds of games I can get my family moving on! I love exercise in disguise! Our family had a chance to review Just Dance Kids 2014, and I was pleasantly surprised at the amount of activity that has been happening around our TV screen!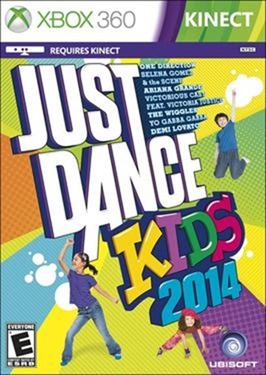 To be totally honest, we put the Kinect away almost a year ago because we couldn't play any games until the kids went to bed. They would always want to be around us when we were playing, but they would 'become us' and take over the controls, making us lose! (I know, pity party over here!).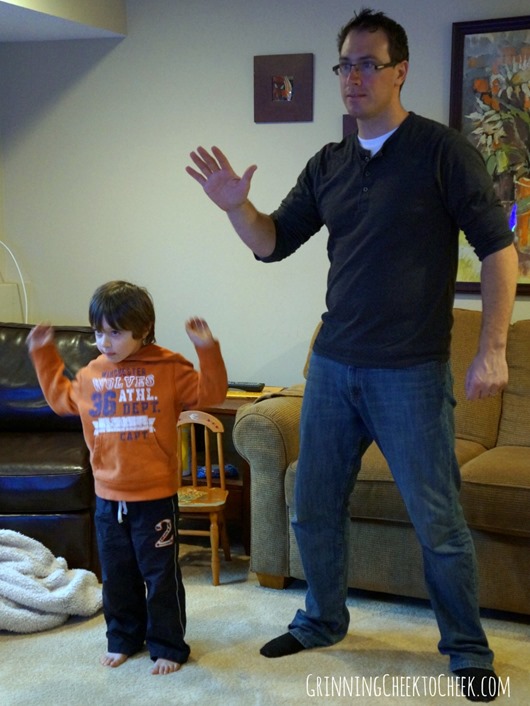 So my biggest concern when I saw Just Dance Kids 2014 – was that my 3 and 4 year old would be arguing over who gets to dance, and when – and that there would be a ton of fighting going on. But that hasn't been the case, at all! This game is super intuitive when it comes to the kids – which I am very happy with. My husband and my son were able to dance at the same time – with no issues at all.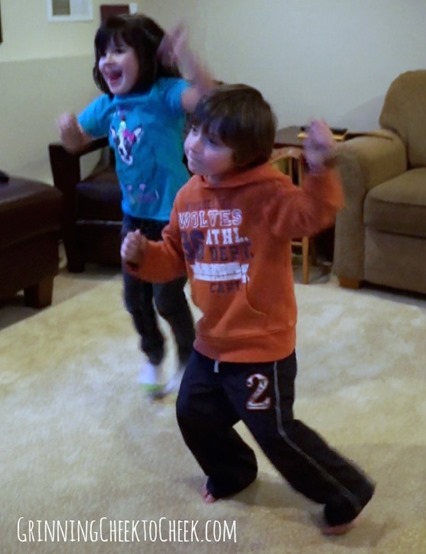 We had some friends over to try the game, and between the three kids – each of them had their own color – and it recognized them when they would jump into or out of the screen view. We didn't even set that up – it just happened. They were all excited to dance in front of the TV, mostly because the pictures are so inviting and the dances are done by children, showing that they can really do them, too!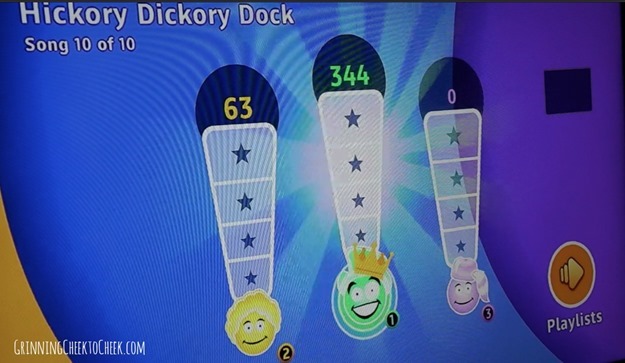 I love that I was able to set up my own playlist for the kids. There are some easier, child-friendly songs – and then there are some more difficult dance moves to other children's songs that my kids weren't familiar with. So I was able to select the songs that I wanted to be presented to my kids, and they wouldn't have to search too far for any other songs. Their favorites were, 'Hickory Dickory Dock', 'Skip to my Lou', and the 'I Like to Move it, Move it' songs.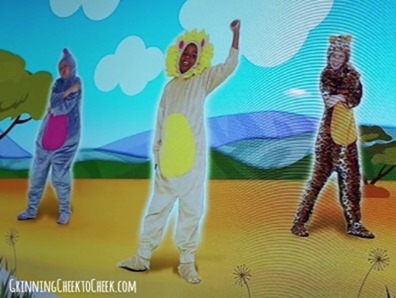 I also made a fun video for all of you to check out – a preview, if you will – of our dancing and the fun that we had that night with Just Dance Kids 2014!
Just Dance Kids had the #2 best-selling dance title and the best-selling kids dance game of 2012. Now they're back with even more kid-friendly songs and great fun to be had for the whole family for 2014. Just Dance Kids 2014 is now on
Nintendo Wii
,
Wii U
, and
Kinect for Xbox 360
! Featuring over 30 fun and crazy dance routines to kids favorite songs, including hits from today's most popular artists, TV shows and movies. Just Dance Kids 2014 gets kids of all ages up and dancing with colorful graphics, super-fun
dance moves, and kid-friendly gameplay!
Check out Just Dance Kids on Facebook and Twitter! You can tweet with them using hashtag #JustDanceKids2014 and see any crazy dancing pictures that come up! You can purchase this game at retailers nationwide – Although you can price match Just Dance Kids 2014 at Best Buy to any other store!