Back when I first got my iPhone – I did my best to keep it away from the kids.  After all, I didn't buy the phone through Best Buy and therefore did not purchase a warranty plan (Shame on Me!). I would let the kids play with my phone in small increments – and then after getting myself an Otterbox case, I let them play with it even more.  One day, as I was sitting in the kitchen watching the boys play outside on the water table while writing a blog post… I noticed my phone wasn't near me.  I decided that I must have left it in the car and I'd get it later… no big deal.
About 30 minutes later, I went outside to chill under the sun – and found my phone at the bottom of the water table! I *Cried*. Literally. I was so worried that I would have to buy a new phone or go back to my old phone which I very much disliked.  I stuck the phone in a bag of rice and sealed it up for a few days.  It was a good sign when I started hearing the phone beep when I was getting text messages – but I dared not open that bag for a few more days.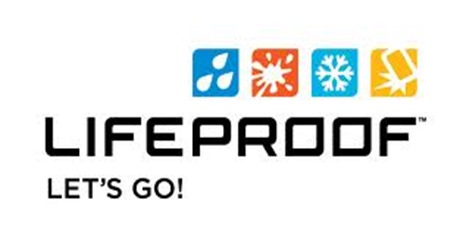 That very day was the day that I discovered 'LifeProof' cases. I ordered one RIGHT away.  I can't even begin to count how many times that stinkin' case saved my phone from disaster!
Now that I have a new iPhone 5 (Which I'll be writing about next!) I knew that I would need a new LifeProof case to keep it safe from the water in order to capture the great moments like these and be sure that my phone is baby-proof, too!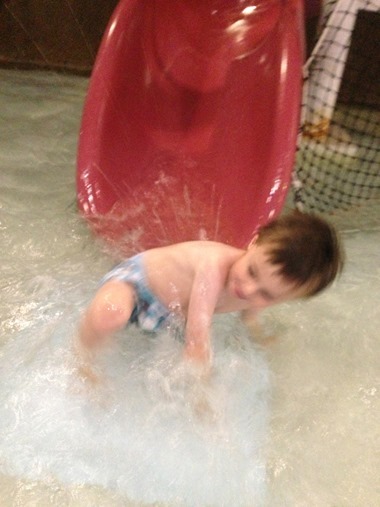 The phone in this video is mistreated much like the phone in my house with two toddlers…
So the iPhone 5 case from Lifeproof is much like the iPad case review that I did last week – in the fact that it's a nuud case as well. There is nothing covering the screen on my case so I don't have any issues with performance with screen responsiveness. Although – it did come with an extra screen protector so that I can avoid scratches on the front of my phone.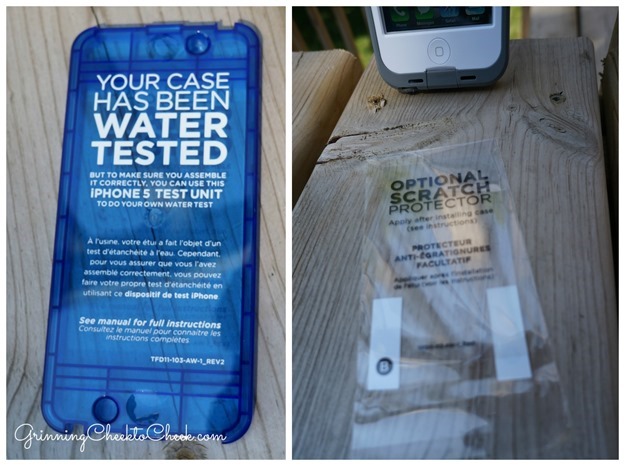 The case installs super easily. Right from the package I was able to install it because It had already been tested by the factory which is very helpful. Although if I decided that I wanted to do my own test, there is an extra plastic piece that acts like the device that comes with the case so I can test it on my own.  I trust it though – especially knowing that there is a total water protection plan from LifeProof if the case ends up failing.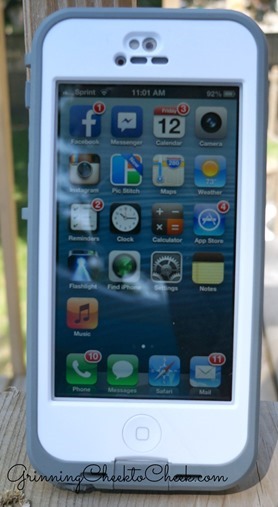 I only run into a few problems while using the case: I have so many cords for the old phone still because my husband still has an iPhone 4s – so I bought a few adaptors for the car and other locations.  The adaptors are not as small as the regular plug – so it doesn't work with the case. It's not a huge deal, I'll probably just end up getting a few more cords for the iPhone 5.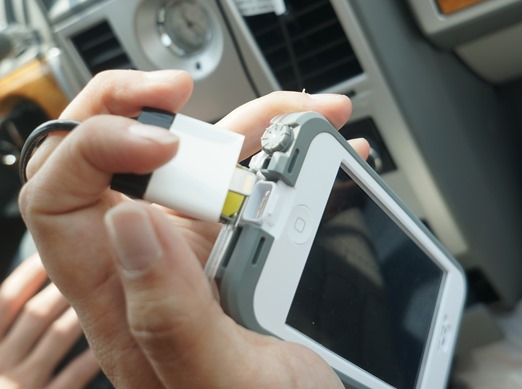 Otherwise, I totally love this case and I rest well – assured that I am not going to need a new phone any time soon!
– If you're interested in purchasing a LifeProof Case: This is the weekend to do it! Best Buy is offering 15% off of the LifeProof Case if you use code Bestbuyblogher13!
Win it!!!
One Lucky Reader will win a LifeProof Nuud case for their iPhone 5 or Galaxy S3 (ERV $89).
How to Enter: Leave a Comment
Then: Fill out the Rafflecopter!
Be sure to come back each day for extra entries!!
Rules: You do not have to be a blogger to enter/win. An email address is required to enter. The winner will be chosen randomly through Rafflecopter and contacted via the email registered in Rafflecopter. A reply to the winning email is required within 48 hours before a new winner is chosen. One person entering per household please. US only please.
This giveaway ends at 11:59 PM EST on August 16th, 2013
I received a case in exchange for my honest opinion and review. All opinions are 100% my own.