If I had to do it all again,  I'd change it.
Not so many people say that these days – but seriously… After you read my do-over moment, you'll definitely agree with me.
This ranks in some of the highest 'most-embarassing-moment' categories for me… so – laugh, but feel bad for me too… please?
When I was in High School, I worked as a waitress at a pretty snazzy Country Club.  The job was pretty laid-back, so long as you kept your cool and acted super professional.  But:  What's professional for a high-class restaurant? About the highest-scale restaurant I had been to before working here was Olive Garden.  No joke.
We had these Hideous (but so predictable for a country club) outfits to wear.  Green skirts that hit just below the knee, with a white puffy shirt – and an apron, of course.
So… Here we go:
Once Upon a Time…
I was on Day 2 of my period – which just so happens to be my least awesome day of my period – But work is work, and life goes on.  So I went to work armed with some ob. tampons and some serious Midol usage.
I love ob –  and even love that my husband INSISTS on calling 'Bullets– or 'Ammo' and names them by their caliber…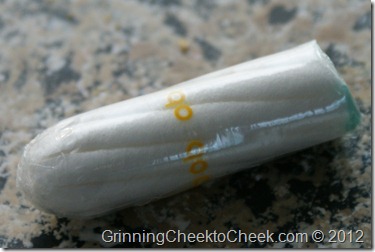 Back to work:  One of the tables I was responsible for that day was a group of about six men, dressed up in business suits all sitting around a large round table.  They were having a business lunch.
They were pretty serious people – and almost no one laughed the whole time it seemed… or at least that's what I remember….
Anyway – All went well with their service and food (As far as I remember) – but at the end, I had to give the bill to the member for him to sign.
They don't actually pay at the table, but rather just sign that they're agreeing to the charges.
So I gently laid the folder with the check down next to him, and walked away.
As I'm walking away, I hear a slight trickle of talk and confusion….
You guessed wrong.  I didn't have a mess –
I looked back, and I see him holding it…. yes,  The bullet.  He and the other guys were inspecting it – as to guess what the heck it was, or how to sign the check with something like that….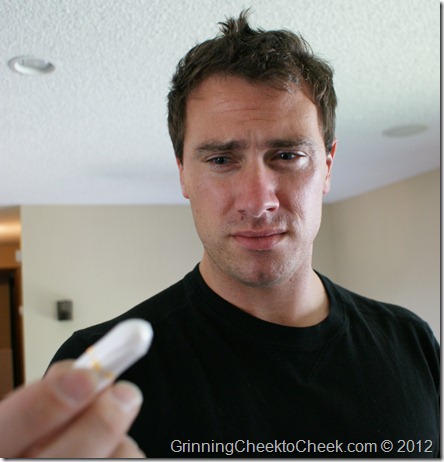 I SERIOUSLY GAVE HIM A 'BULLET' IN THE CHECK!!!
Instead of a pen.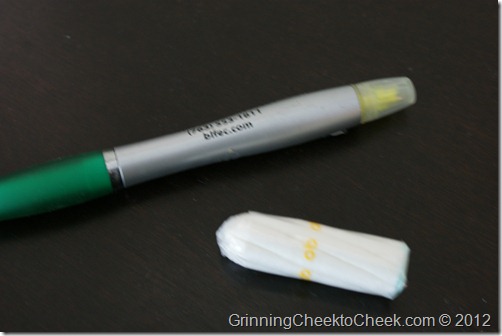 Go. Figure.
So yeah – If I had a do-over – this would be one of those moments I'd pick… I'd double check that book before throwing that TAMPON into it!!
From Frigidaire:
The Frigidaire Gallery™Dishwasher gets dishes fully cleaned the first time, so there are no dish do-overs. Nearly half of adults admit to re-washing and/or re-drying dishes after the dishwasher cycle has been completed. To prevent dishwasher do-overs, Frigidaire® is stepping in with its new Gallery® Dishwasher featuring the OrbitCleanTM Wash Arm, ensuring dishes are cleaned right the first time.
Ok, now you can stop laughing at me and start feeling sorry for me… 

Disclaimer: So as most of you can tell- this is MY Do-Over Moment – and I was compensated for this post as a member of Clever Girls Collective. All the opinions expressed here are my own.