Yesterday morning the kids had gotten up – I got up to get some cereal and juice for them – and then went back to bed to start 'waking up'.
Not so different from any other Saturday morning.
Except I hear Andrew fidgeting in the hallway with something.. so I go to see what he's up to… Oh and, of course – take pictures.
The rest really speaks for itself.
Yep: By the time I got to the hallway, he already had one screw off.  He said he needed to see behind the vent…
Honestly, Joe and I think he found the screwdriver, and proceeded to the nearest screw he could reach….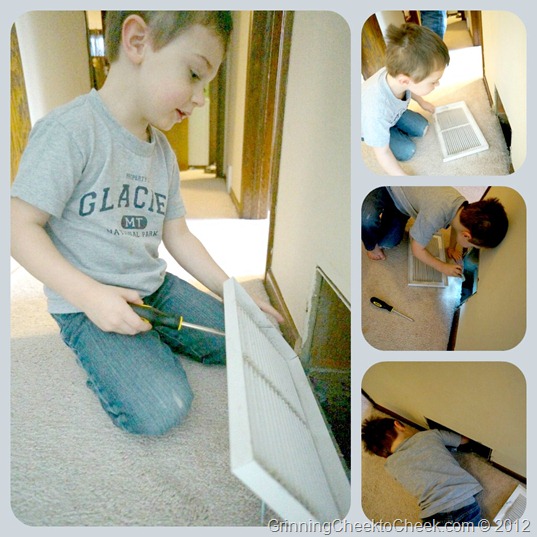 I didn't quite understand – but he was very determined, and I figured he couldn't really hurt much with me standing there.
He was SO excited that he found one of his Transformers Rescue Bots books down there (there is about 1/2" of open space between the carpet and the bottom of the vent – so things can slide through there – news to us!)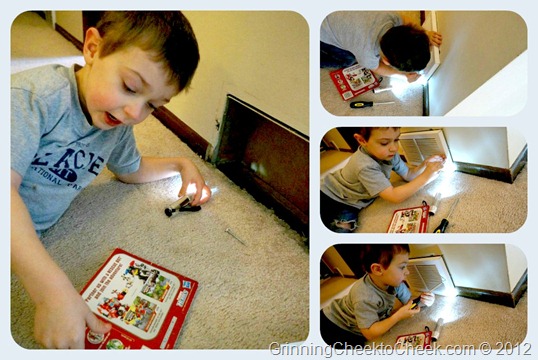 And when he was all finished, he put it back together.  All by himself.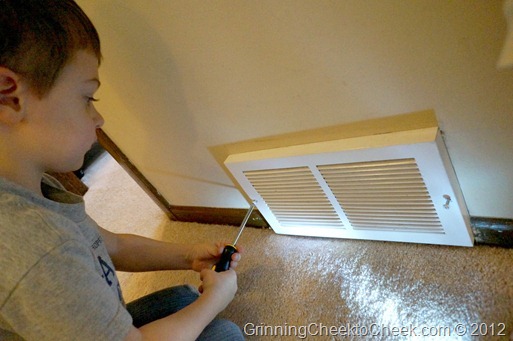 Craziness.
Maybe Its time to start hiding the screwdrivers…?
In other news: Ethan learned how to peel bananas on his own: which has lead to four bananas eaten today, and likely no poopy diapers for a few days…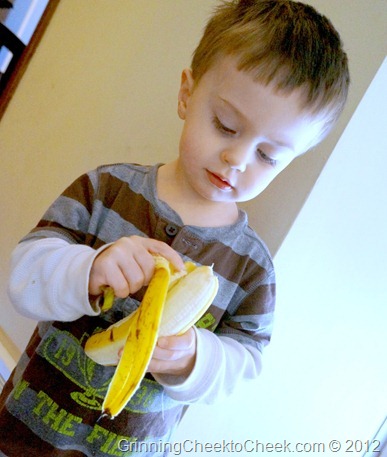 I may need to get him some prunes.