I'm a huge fan of chocolate dipped ANYTHING! I especially enjoy chocolate dipped bananas. So in honor of Valentine's Day I decided to get a little creative this time – and instead of dipping regular bananas on a stick (which I didn't actually have any of – hence the idea!) I decided to cut out little heart shapes in the bananas, and dip those into the chocolate.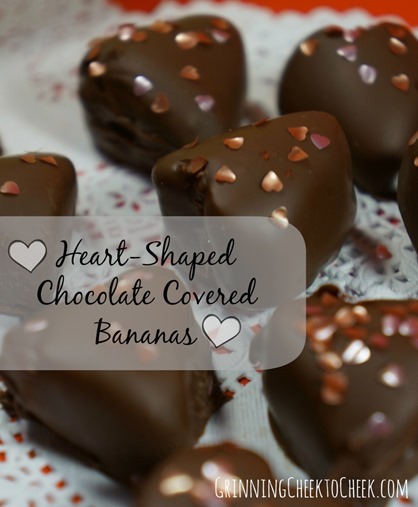 They turned out perfectly – and were amazingly delicious to have as a treat for the whole family. Something my kids wouldn't take 3 bites of only to leave on the counter somewhere while the chocolate melts and bananas rot.
When dipping bananas – it's best to choose a slightly greenish colored banana. These bananas probably would have been better 1-2 days earlier, but it's what I had!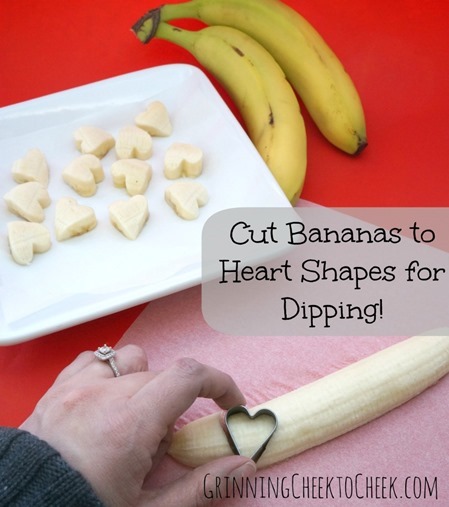 I used a small heart shaped cutter. In the end, I found it was best to cut the banana in half lengthwise – and rather than what the photo shows here, I turned the heart cutter horizontal – so it was evenly large in the center, sloping downwards on the sides of the banana.
Dipping was slightly complicated. I should have frozen the bananas as they were for a little bit prior to dipping – to make them a little easier to pick up. I used toothpicks through the side and dipped, spinning as it was dripping.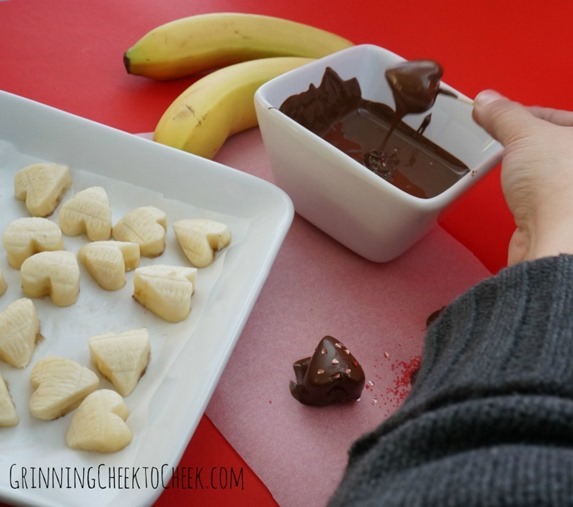 I tried all the colored sugar sprinkles, but the best was the little edible heart flecks that I found at Michaels (I believe they were made by Wilton).
Then I froze them overnight, covered with saran wrap.  Actually – I laid them outside, since it was easier with our sub-zero temps!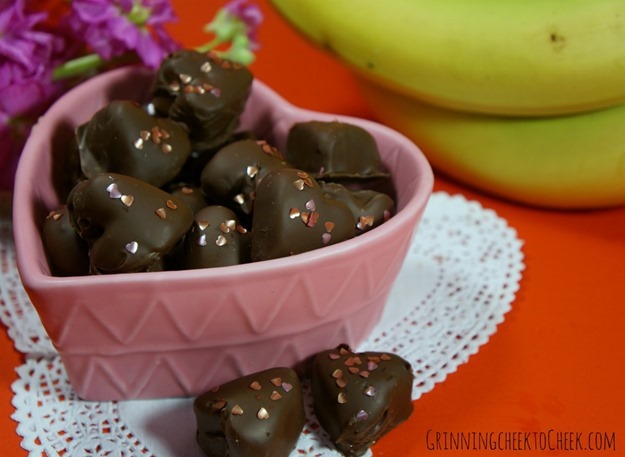 Soo Yummy!