I love having little boys – their imaginations are so amazing.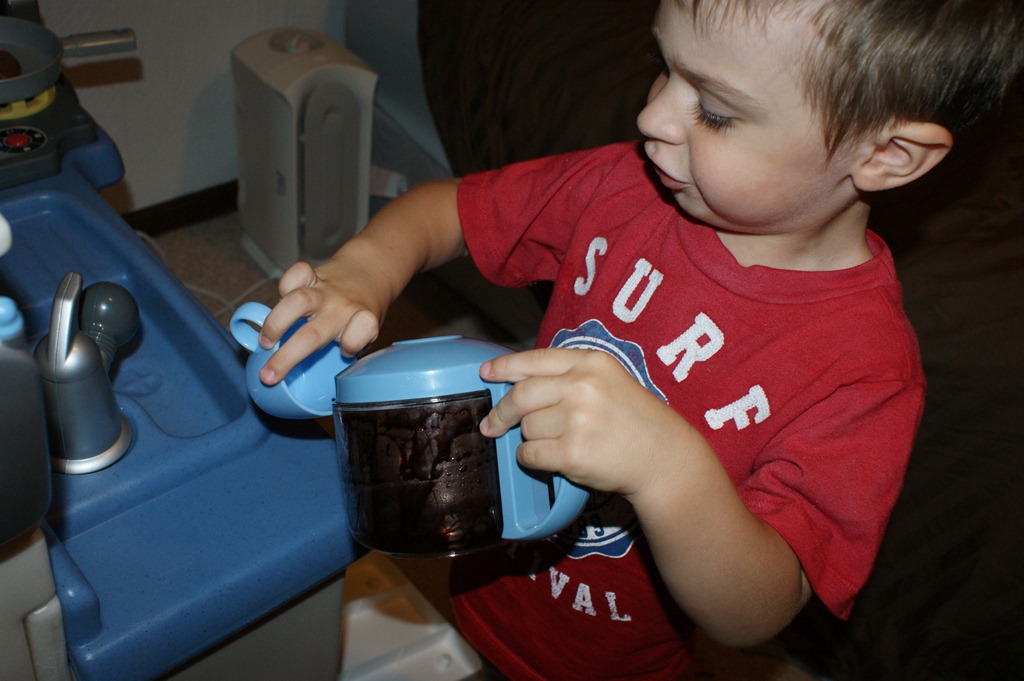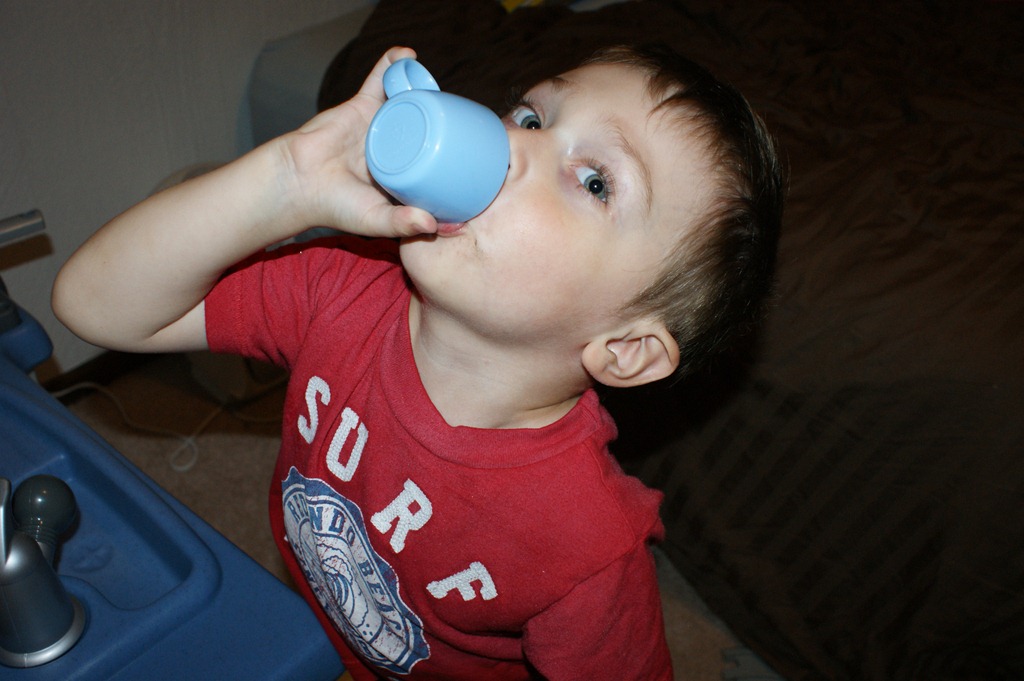 Andrew, has always loved to 'help' me cook – ever since he could stand up on our stool next to me in the kitchen.  He once got a chance to play with someone's play kitchen complete with dishwasher and refrigerator parts, and was enthralled by it for hours.  I knew he would love to have a play kitchen of his own someday – so I'm so grateful to have had the opportunity to work with Hayneedle on this project.

Hayneedle is an online store with over 200 specialty stores included inside.  Pretty much everything you might need, you'll find at hayneedle.  They also specialize in Baby Gear and have several stores and options as far as that goes.
I love Hayneedle because they have so many stores to choose from, yet their site is still user friendly; their prices often beat their competetors; they often offer free shipping or very low cost shipping! How's that for amazing?
As I was choosing what to review, I really tried to keep it about Ethan (the reason for this Birthday Blast!) so I searched through their Baby Furniture at first thinking I might want to get a toddler bed, or a nice video monitor – but when my first choice item was put on back-order, I started looking again – and came across the Little Tykes Inside/Outside Cook n Grill Kitchen… and I knew that this is what we really wanted.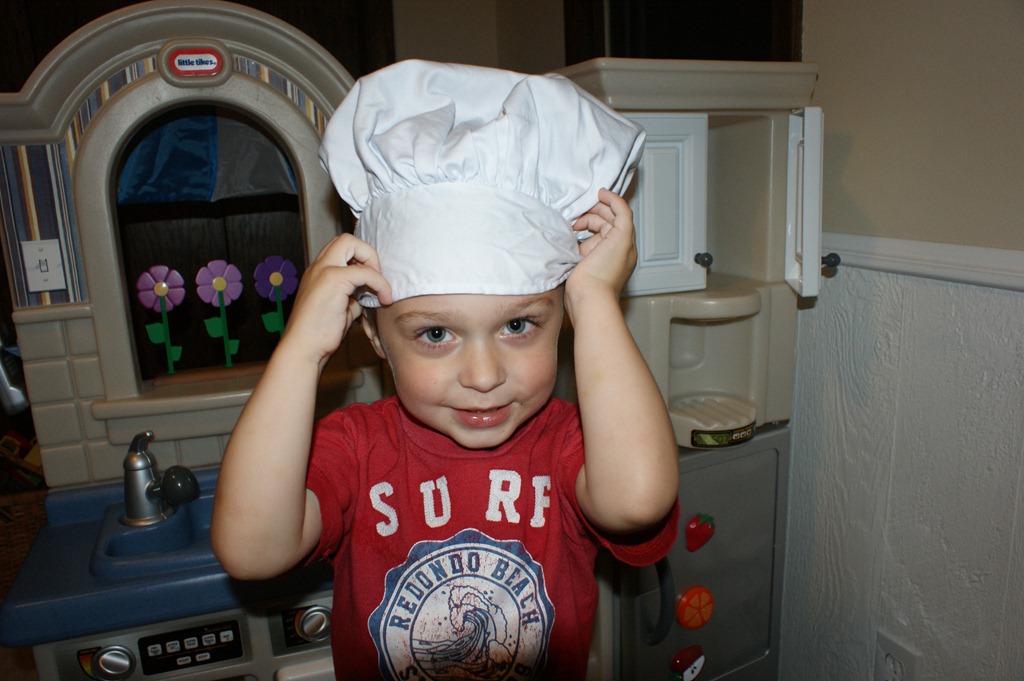 It's great because it's small enough to go inside the house, but durable enough to go outside.  Because there are two sides to the kitchen – a kitchen side, and an outdoor grill and picnic side – both boys will (eventually) be able to cook at the same time – in an ideal world where siblings never fight, right?!
I got a big kick out of how well Andrew was playing, and decided to have him throw me a party and cook me a delicious meal – and document the whole thing – Check out our party recipe post here

It's super cute and kinda funny.  I spent all night laughing about it, really.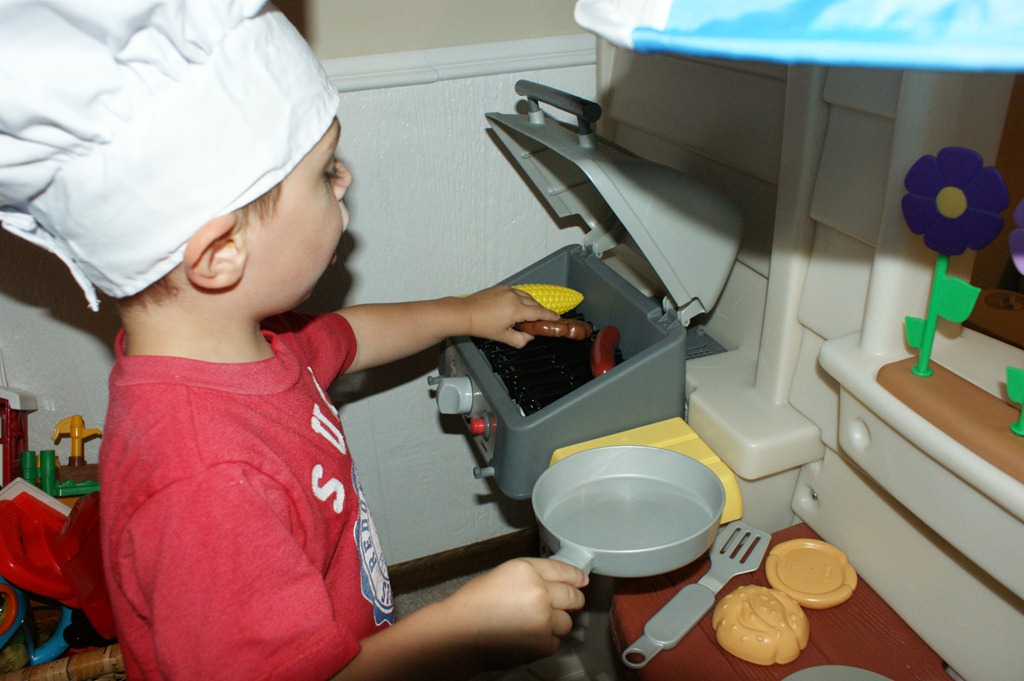 Andrew still tries to make us coffee almost daily – and tells us: 'Mmmm.. Good Coffee Mom!'