Feeding a baby can be messy. SUPER messy. When Micah was just starting to eat food, it seemed like he got more food on his clothes, highchair, hands, and face than in his mouth. I remember sticking a little spoonful of food into his wide open mouth, then looking away for half a second to put the spoon back in the bowl. Looking back up at him, he had both hands successfully COVERED in spinach and was proceeding to spread it on his cheeks, forehead, and high chair. Peter always thinks I'm crazy because (somehow) he always manages to keep Micah clean through a meal, where I have to use a bib and clean up with two paper towels to keep things even remotely clean!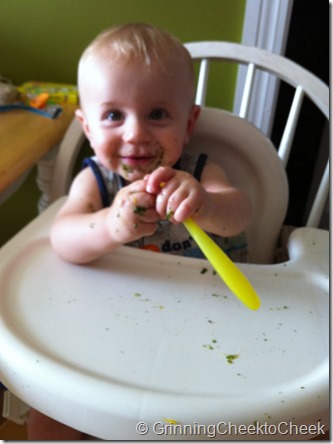 Then the other day, I was trying to show a friend that Micah will eat and eat as long as food is put in front of him, and he chose that moment to decide he does not like apricots and refused to eat them.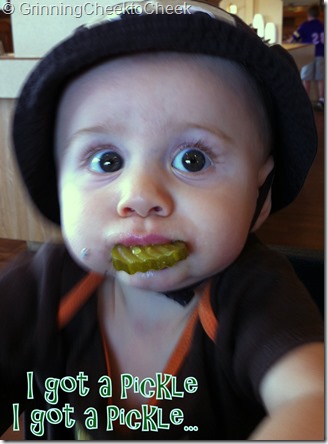 Micah also enjoys chewing on pickles. PICKLES! He'll suck all the juice out of any pickle slices we give him. He also seems to enjoy lemons and orange slices. Silly boy.
A Little About Happy Family
Happy Family produces delicious, nutritious, organic foods for babies, toddlers, and kids. Peter and I think they taste pretty good for adults too! Their brands include: Happy Baby, Happy Tot, Happy Bellies, Happy Puffs, Happy Yogis, Happy Squeeze and more. They are very innovative and constantly coming up with new brands and flavors combinations for everyone's enjoyment! They include super foods and want your kiddos to get the best nutrition possible with foods that include things like Salba, the super chia, probiotics, and Choline for brain health. Happy Family is interested in your children's health and that of the world, so with every product sold, the company supports Project Peanut Butter, a nonprofit that feeds starving children in Malawi, Mali and Sierra Leone.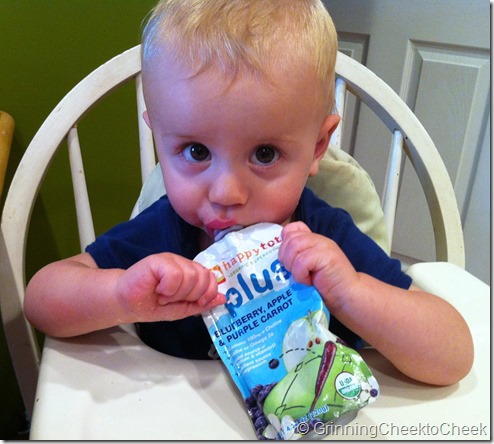 Like Coupons?
Right now you can find a $1 off Happy Family coupon on their facebook page!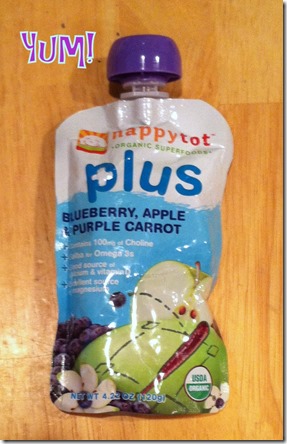 For more information, visit Happy Family on their website, facebook, or twitter.