I received a promotional item as a thank-you for sharing my thoughts and experiences about this project.
Over the past few weeks I've been able to share a bit of love with some of my friends. It's been fantastic. I was approached by Balloon Time – the maker of home-sized helium tanks. They suggested that it would be fantastic for me to share some Balloon Love with some friends who I thought might need a little 'pick-me-up'. I couldn't hardly resist –especially since I love balloons.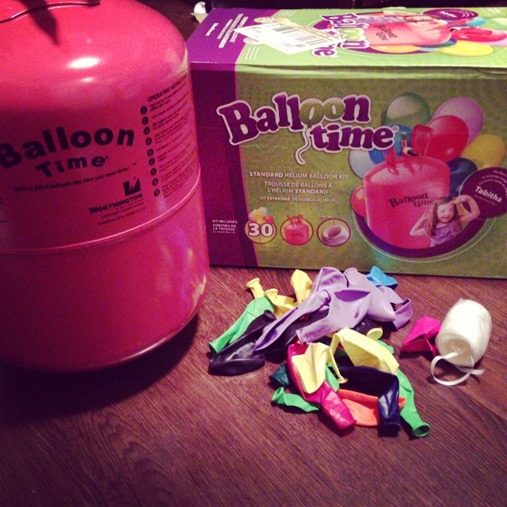 I've never actually purchased my own Helium Tank before, although I had thought about it many times. I always was thinking around birthday parties that it'd be nice to have balloons. I really try to get balloons into both boys' birthday pictures – but most especially Andrews because his is so close to Christmas, we usually are deciphering between Christmas photos and Birthday ones. Balloons help! Problem is, is that I order the balloons ahead of time, and then FORGET to pick them up and then I'm too busy right before the party to leave the house!  There's been two parties now that we've picked up the balloons after the party just because we already paid for them, and we might as well play with them.
Back to the Challenge: If you follow me on Instagram (Which you totally should, because that's where I post all of the fun stuff!) you'll see all the deliveries I made over the last few weeks.
I definitely shared the love and cheered up so many people 🙂
My babysitter – who I wrote a special thank-you note to: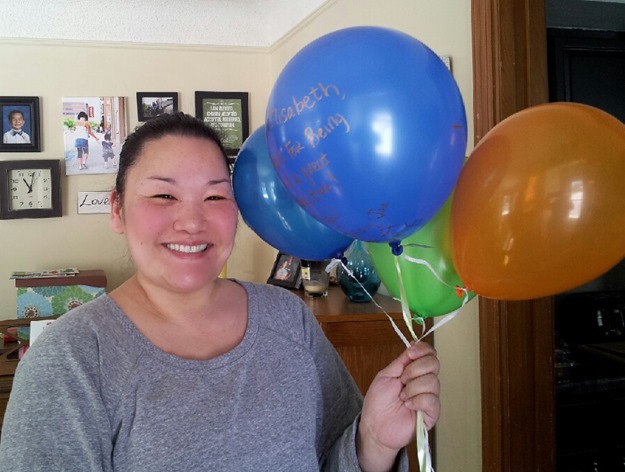 To a great friend who had a rough week being sick while taking care of her 5 children:
To congratulate my mom: who wouldn't let me take her picture with the balloon – but has had some major successes in weight loss! She's so strong and sticking to her plan and I'm very proud of her!
As well as to my now 8 year old Neice: who we had a mini-impromptu Birthday party for!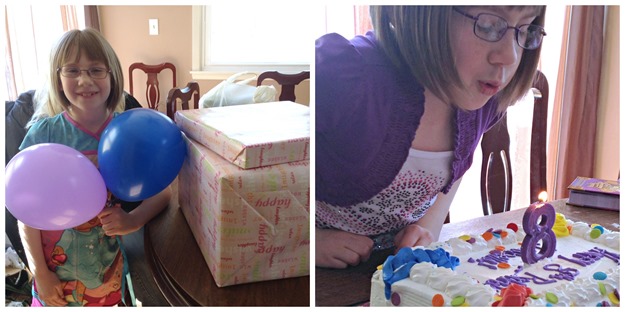 And last (but not least!) To Jen – who is going with me this coming week on a cruise to the Caribbean for #SeasTheDay (Definitely follow along with us and follow me on Instagram, because it'll be so awesome!) I surprised her with a balloon reminding her that in two weeks we would be away from all of this SNOW and cold!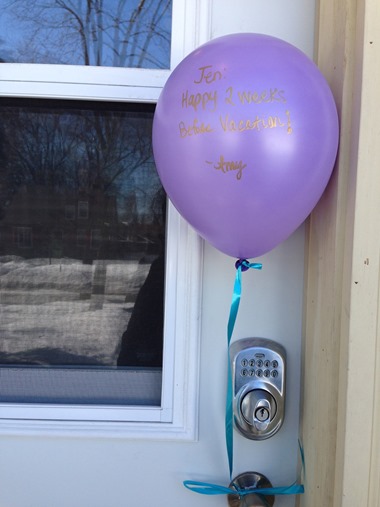 We have really enjoyed having the Balloon Time Helium Tank around for our personal use and to share some smiles with friends!  My children absolutely light up when we have Balloons around – so it's a really great mood-lifter and a great reason to smile. It's so easy to do something so simple – even just as simple as a balloon – to make others happy. It doesn't take a lot of effort, and it doesn't take that person doing something grand to deserve it. We all have the power to make others happy. I definitely think that you, too should try this out. Your friends totally won't see it coming!
Have you ever received a balloon surprise?