A sandbox is a fantastic source of backyard entertainment! With the right toys, a sandbox can offer hours of fun day after day. Little Tikes Dirt Diggers are a fantastic addition to any sandbox! These 2-in-1 toys are great for the little construction worker in your family!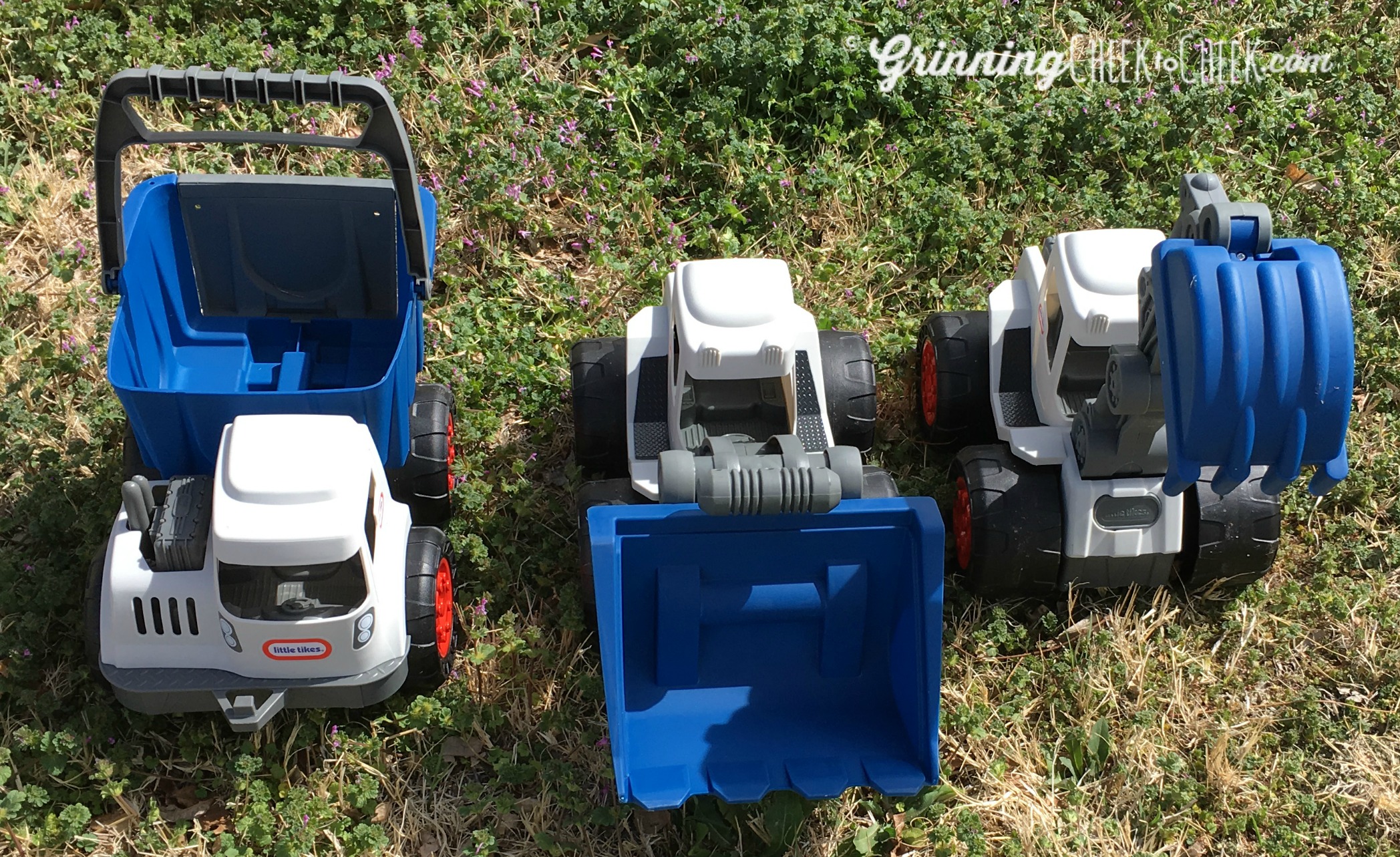 Little Tikes 2-in-1 Dirt Diggers
Each truck also has great details! The cabs contain little seats and the plastic is molded to look like little controls and parts. There is nothing electronic, so it's safe to play with in sand and water, even to leave outside.
I love how these toys encourage physical play and imagination. I can also encourage other learning, like push, pull and teamwork. The dirt diggers are big enough to be entertaining for both little and big kids. And simple enough for anyone to operate. And I know Little Tikes toys will last for years.
I received my Dirt Diggers to review for this post. Opinions are 100% my own and not influenced by compensation.