Aquverse provided me with a water cooler in exchange for sharing their great product with you. Opinions are 100% my own and not influenced by compensation.
Arizona Water Tastes Bad
That's an understatement….. Arizona water tastes horrible. Really horrible. Worse than drinking pool water. Plus, we've been told, in the summer the water is pretty much warm or hot, cold tap water doesn't really exist. So, within 24 hours of moving into our house, we knew we would need a water cooler. Everyone here seems to have them, whether cheap little counter ones or the nice ones like the fantastic Aquverse cooler we now have, they are necessary.

The church has four water coolers in key spots throughout so that people always have access to good, clean water. But water coolers are expensive, so you want to know you are getting something good! That's where this Aquverse cooler comes in: it's well-built, safe with kids, and I've been told that Aquverse coolers are best in class for value, durability, and construction.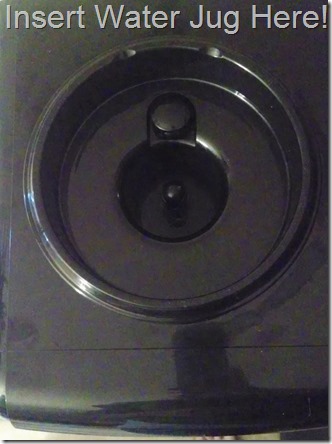 The Aquverse 5H: Commercial-grade Top-load Water Dispenser
This water cooler is not joking around, it just takes minutes to pull it out of the box, plug it in, and put in your 5 gallon water container and you are ready to go! Peter was super excited to see it come to our door, and we almost instantly had refreshing cold water at a touch. My favorite thing: it has the push style faucets which means all I have to do is put the glass below the spout and let it fill. One handed makes this mama super happy.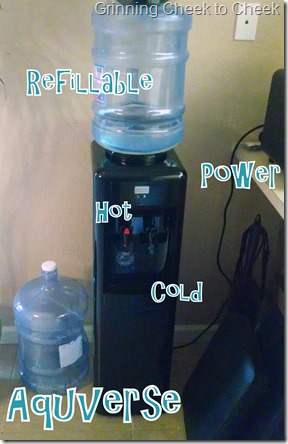 Child Safety of Aquverse
My second favorite thing about the Aquverse 5H water cooler: the hot water faucet has a little catch that has to be pushed in before pushing the glass underneath. This means that if our curious little Micah gets interested, he won't be able to figure out how to make the hot come out, so he won't be able to burn himself! Which is spectacular, because the hot is truly hot at 185 degrees! Which is perfect for tea or hot chocolate!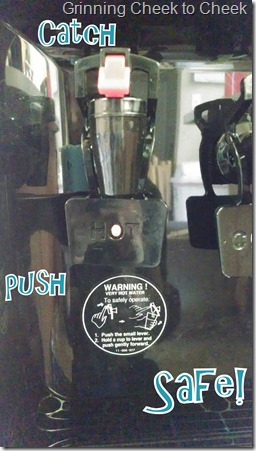 Aquverse is Cost Effective!
No matter what, filling 5 gallon jugs is way cheaper than buying bottled water, no question. And we tried buying a filter jug that could go in the fridge once: even though the box promised it would take the bad taste away, it stills tasted disgusting. We can fill our two 5-gallon jugs for just a few dollars and be set for a while. Then we use that water for everything: the Keurig, cooking, drinking, and of course for Micah's sippy!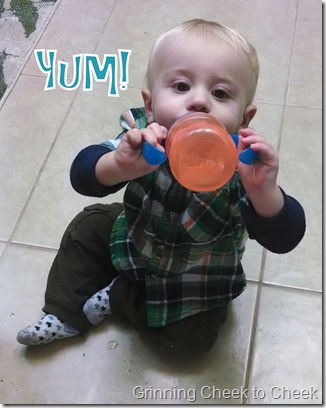 The Aquverse 5H is Energy Star rated for exceptional energy efficiency, plugs into a standard outlet, and promises a long lifespan because of its LG high-efficiency compressor with the lowest available cycle rate. And if you don't use the hot, you can switch it off to save more energy!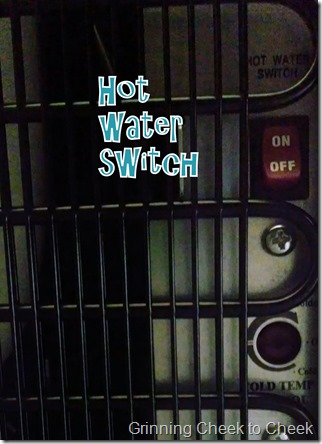 Some of that sounds like technical gibberish to me, so at the end of the day, I just know I have good tasting water, hot or cold, coming from a nice-looking, stand-alone, stainless-steel, high-quality water cooler right at my fingertips and it flows fast, even if the container is almost empty. Whew, that's a long sentence!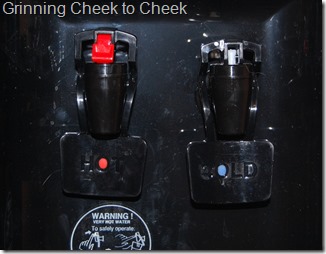 More things I love about our Aquverse Water Cooler
Let's see…. the sides are magnetic for Micah's future works of art, the opening for glasses is big enough to fit our tall Contigo bottles, and the drip tray is easy to remove and dishwasher safe. I can't really think of anything bad to tell you other than it is expensive at $224, but well worth it for good water, which is vital to life. Check out more information at Aquverse online, or at The Cooler Store to buy it!