Happy World Breastfeeding Week!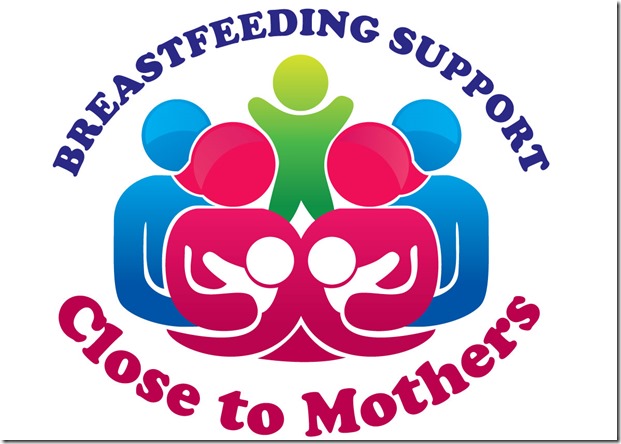 Breastfeeding can be difficult, and the theme of the 2013 World Breastfeeding Week: Close to Mothers is peer support! I know that my breastfeeding experience with Micah would be totally different without the support of my friends and family, the doctors and nurses at Mayo Clinic, and my coworkers. Dr. Brown's made this post possible, and also wants to support breastfeeding mothers with their Gia Pillow, a great nursing pillow for moms.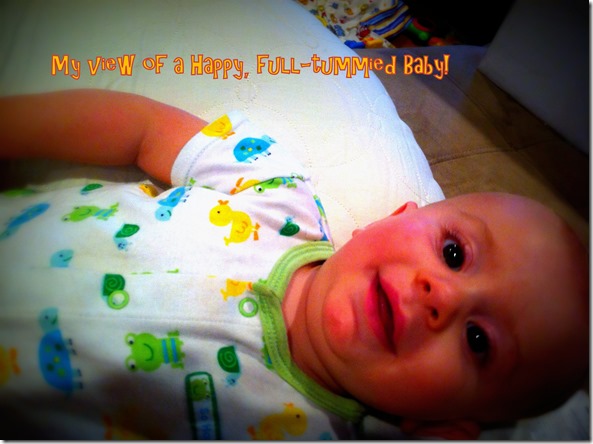 My Top 10 Breastfeeding Tips for you, Mom to Mom:
1) Ask the nurses for help! Most hospitals have lactation nurses who are pros and will be happy to help answer any questions you have or get baby to latch on so it'll be less painful for you!
2) Newborns nurse frequently, about every 2-3 hours, and this is important for them! Baby will lose a bit of his birth weight initially, so he needs to eat often to regain that weight and adjust to mommy milk instead of "womb service". Micah was up way more often than that, but some moms have to set alarms to wake themselves up every few hours to feed baby. After he gets back to birth weight, you can turn off the alarm and let baby do the waking. Babies have itty bitty stomachs and very high metabolism and they will let you know when that little tummy hits empty!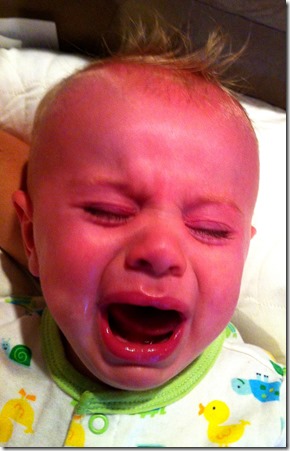 3) Nap with baby. You won't need to nap everytime baby sleeps, and God gave me the energy to make it through each day (sometimes without naps), but sleep is important and the dishes can wait. And breastfeeding releases a hormone that makes you sleepy, so quite frequently I fell asleep while breastfeeding Micah, even in the middle of the day.
4) Use lanolin cream for sore nipples, it really helps!
5) Find a comfortable pillow and position (Check out the Gia pillow below!) and realize if baby nurses longer than 30 minutes at a time, he's probably doing it for comfort more than hunger.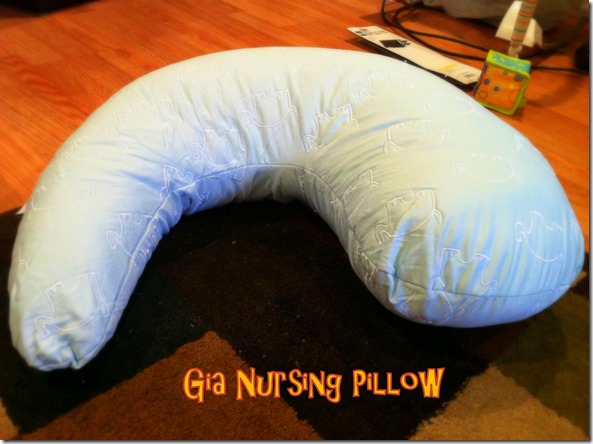 6) Drink plenty of water and eat well. If you aren't taking in enough nutrients, you won't make enough milk. Simple as that.
7) If you feel like you aren't making enough milk, try expressing some (you might be making enough and baby is fussy for other reasons). If you really aren't making enough milk, talk to a lactation consultant or your friends. There are supplements, like fenugreek, that can help. And supplementing with formula is ok: feed baby what you can via breastfeeding, then top him off with formula when you need to.
8) Your body responds to baby's needs: if baby keeps sucking after you are empty, your body will start making more milk for the next time. If he eats at certain times of the day, your body will prepare itself to be full and ready at those times. As changes happen, your body will respond within days. So don't worry, God made us perfectly for this important job!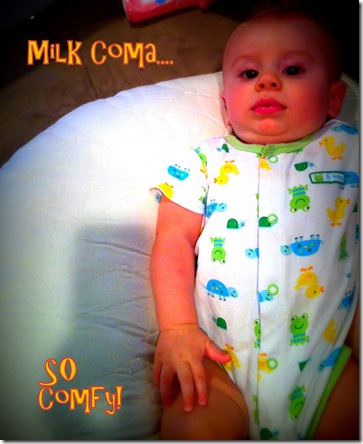 9) If you want to store up milk for returning to work, start after baby is at least 6 weeks old, use a good pump, and don't worry about storing up too much because you will want to pump at work too in order to keep up your body and supply.
10) Don't give up! There are tons of moms who would love to pass on their knowledge and help, as well the La Leche League and other community resources to help you along. You can do it! Breastfeeding is work, but you can totally do it. Formula is making advances all the time but nothing will ever be better than our God-given mommy milk. Enlist your family and friends to be your peer supporters and make sure you talk to someone if you are feeling discouraged or have concerns. I couldn't have made it this far without the support of Peter, my friends, and my parents.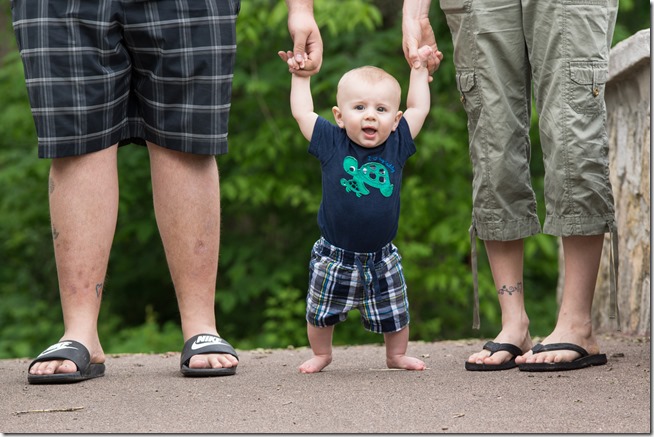 Check out my personal breastfeeding experience so far.
The Dr. Brown's Gia Pillow
Comfort is HUGE when breastfeeding. I started out using a Boppy pillow, which worked well when Micah was itty-bitty, but as he got bigger it just seemed clunky and in the way. I started using a small couch pillow so I could use more positions, and it was just easier. But with his hour (or longer) nursing sessions, my back and arms would get really tired. So, even though he nurses for 30 minutes or less now, I was really excited to receive Dr. Brown's Gia Pillow. It's design is just as big but less clunky, and angled perfectly for Micah to rest at a healthy angle with his feet lower than his head. It looks incredibly comfortable! Plus, with him being so wiggly now, it helps him stay on my lap even when he's arched over backwards trying to see his daddy or the nearest kitty. He used to try to fling himself around and I'd struggle to keep him from falling to the floor, now the Gia nursing pillow does all the holding and I can focus on un-distracting him.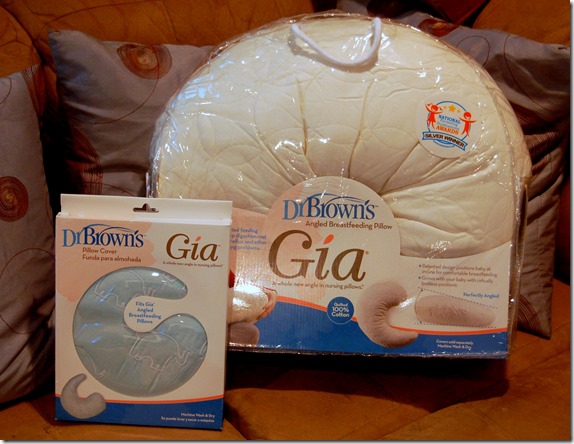 I wish I had the Gia Pillow when Micah was a newborn and I look forward to using it for my future babies! It is really soft and cushy, so I can rest Micah right on it or rest my arm on it. It supports him at a good angle so my arms do absolutely no work. Awesome! Dr. Brown's sells covers for it, or it can be used without a cover. I have a super cute baby blue elephant cover for mine. And, just like a Boppy, it can double as a support for baby on the floor. It can go under Micah for some tummy time, or behind him when he's sitting in case he tips over. It's lightweight and portable, and still small enough to fit between the couch and end table for easy access whenever Micah's tummy beckons.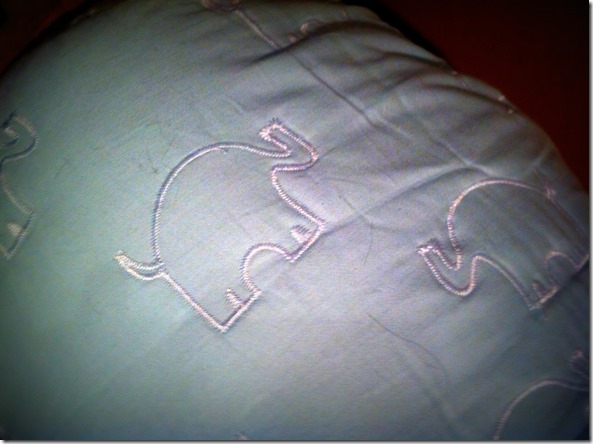 Win a Gia nursing pillow for yourself!
In celebration of World Breastfeeding Week, Dr. Brown's is giving away 5 Gia nursing pillows to Grinning Cheek to Cheek readers!
How to Enter:
Mandatory Entry: Leave a comment with your own tip for nursing mothers, or a question for other nursing mamas!
Then: Fill out the Rafflecopter form.
Be sure to come back each day for extra entries!!
Rules: You do not have to be a blogger to enter/win. An email address is required to enter. The winner will be chosen randomly through Rafflecopter and contacted via the email registered in Rafflecopter. A reply to the winning email is required within 48 hours before a new winner is chosen. One person entering per household please. US or Canada only please.
This giveaway ends at 11:59 PM EST on August 16th, 2013