The day of moving my sugar snap peas – I had my first cut salad – I decided that I didn't like the taste of some of the lettuce I was growing – It was a weird variety (I don't even know what it was!) but I didn't like it.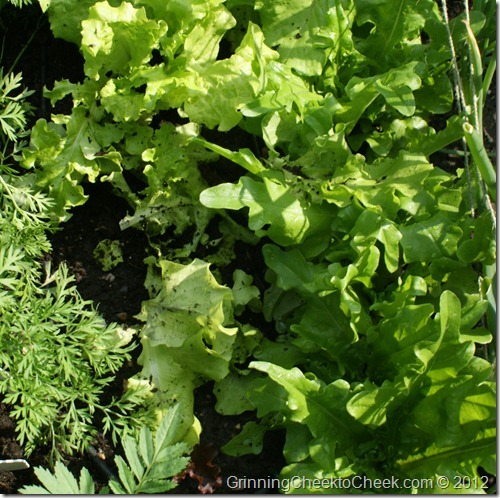 SO I pulled that, had one last yucky salad –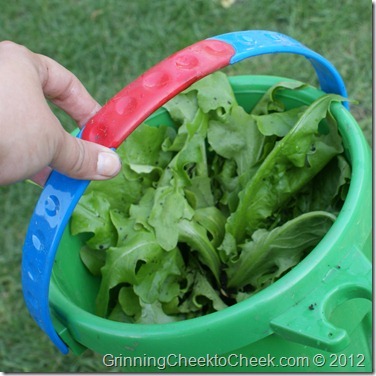 and then spread out my beautiful lettuce heads that were way over crowded.
Also: Big mistake.
They Died.
They came back to life after a few days – but then they were nasty lookin, and not something I was interested in eating…
So I pulled them, and transferred my peppers for the 15th+ time.  (Thank goodness Peppers are strong!)
AND THEN:
I decided that my GinormouS Tomato plants (Yes, over 6ft tall) were causing my cucumber plants to be stunted.  So I took the plunge the other day… and transferred them, too.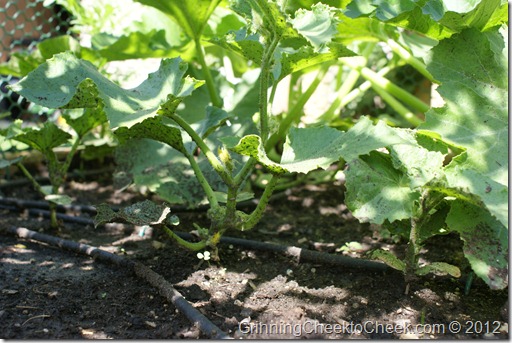 I was sure to take as LARGE of area of dirt that I could – so as not to disrupt the root system as much as possible.  There was plenty of space around these plants to do that –
But the next day – they looked all wilted…
I could have cried.  I watered them again and went inside to pout (or maybe cry…)
It was a day or two before I got back outside to see them again, and they were alive and healthy!!!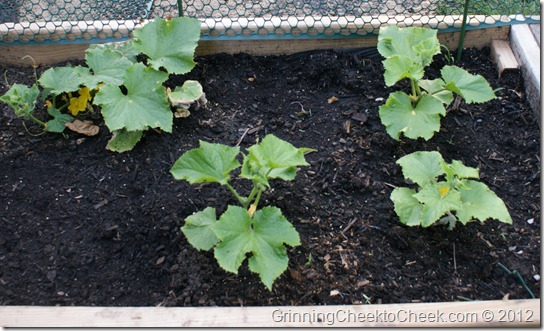 YAY!!!
They've already grown so much, too!  They love their new sunny spot!