Sooo… Yeah – I got a bit ahead of myself when I was planning out my garden plots. I didn't read up enough before planning it all out, and to me: those seeds looked so small, and the space looked SO big!!I was excited for my raised bed vegetable garden, but I made a bit of a mistake with my spacing – especially with the Sugar Snap Peas.

I actually am laughing a little bit at myself here… seeing how I laid these all out… and how a few years of experience with a garden really makes a world of difference!
Wow.
One BIG thing to know when you're planning your garden, is the heights of each plant.. That comes even BEFORE making sure that you're planning the space relationships for each type of plant…
I planted according to what the internet said did well next to each other vs. the heights of the plants – which eventually meant that my Sugar Snap Peas were shading my peppers and Tomatoes.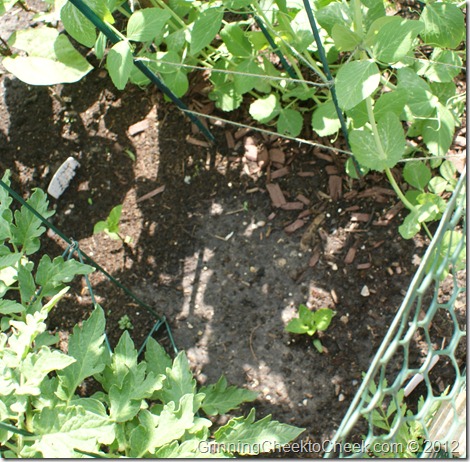 They were doing SO well, but they were almost 5ft tall.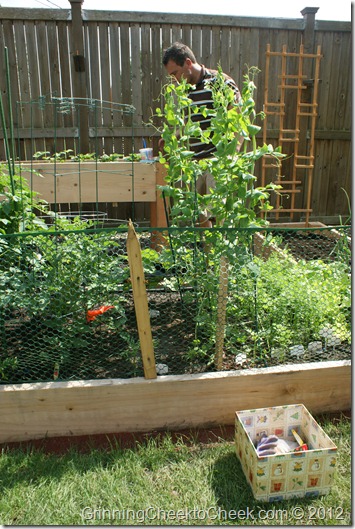 Also: you'll notice that they were right in the sun in the middle of my garden… and Sugar Snap Peas apparently like cooler areas… so I think that might be why they were wilting a little in some areas: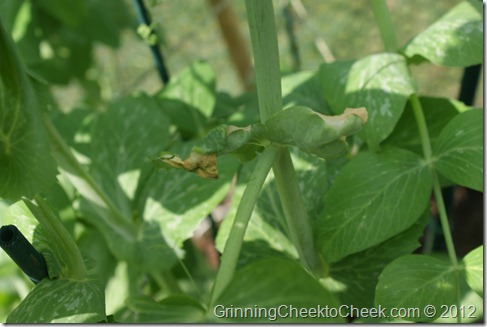 So I got the brilliant idea, that because the end of the new addition of the box garden was in partial shade – It would be the perfect location for my precious sugar snap babies…
So when we were building the addition – we installed a permanent trellis.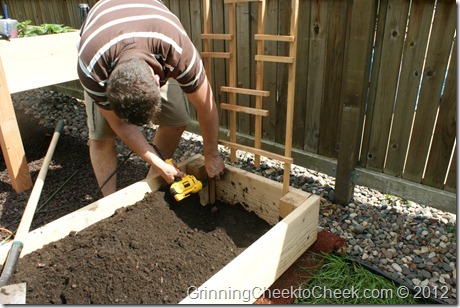 Then dug down deep, and transferred the peas….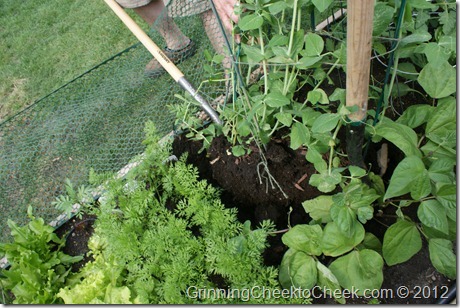 It didn't go as smoothly as I had imagined in my head. Several of the stems broke at the base, and we had to tie the whole thing up to the trellis to keep them from flopping over.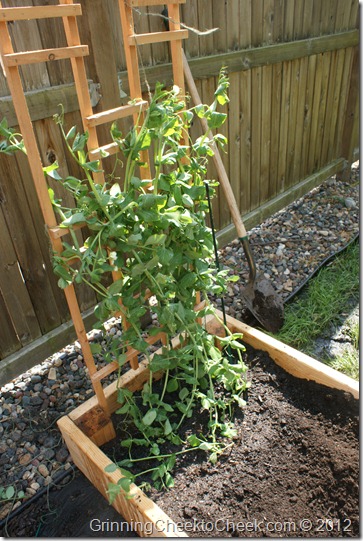 I figured I'd wait a few days to see if they would pull through and live… and they even started sprouting flowers and several peas!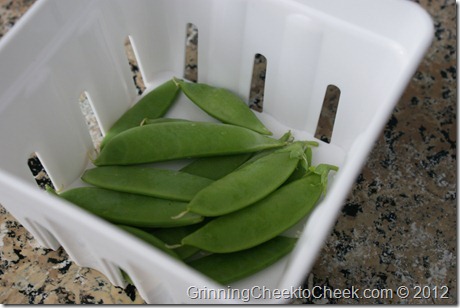 But ultimately, piece by piece, they all died…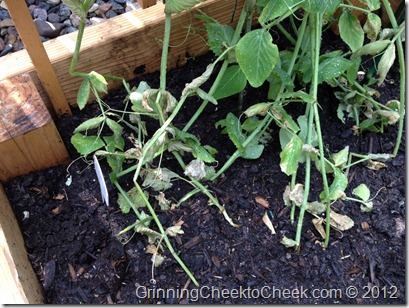 It was too much for them

I knew that they had started dying, from the bottom up to the top – so I started some new seedlings in their place, so they can grow back… but I think it's going to be a while before we have any peas on our plates again.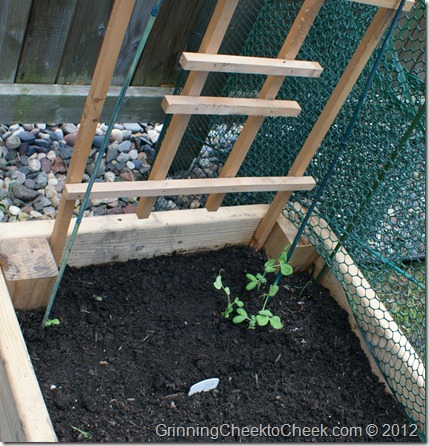 I must have Googled a hundred times before I finally decided to transfer the sugar snap peas – and every page I read said nothing about transplanting them… so here it is, Google:
Do NOT transplant or move your Sugar Snap Peas!
Lesson Learned. Big Time.
I'd like to thank Foxy Bingo for making this post possible in the midst of my busy summer – I'm always happy to share my gardening with you, but can't always justify the time it takes to write these posts!!