BOOGINHEAD SQUEEZ'EMS REUSABLE POUCHES
Squeez'Ems are Simple and Convenient
Squeez'Ems are eco-friendly, reusable food pouches for any pureed or blended food. They are easy to fill, clean and store for on-the-go families! And it's not just pretend; they are actually easy to fill by opening the big cap, then easy to eat out of the small cap. My biggest worry was that a bunch of food would be left in the top, but Micah had no problem tipping it up and sucking it all out.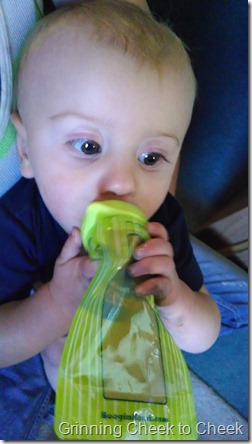 I also don't have to worry about Micah losing or swallowing the cap since it is connected. Yay! I also quickly noticed that the big opening opens the opposite way as the lid, so I can't accidently open the wrong one. And it clicks securely into place and doesn't leak. Seriously, he's messy enough on his own so no leaks rocks.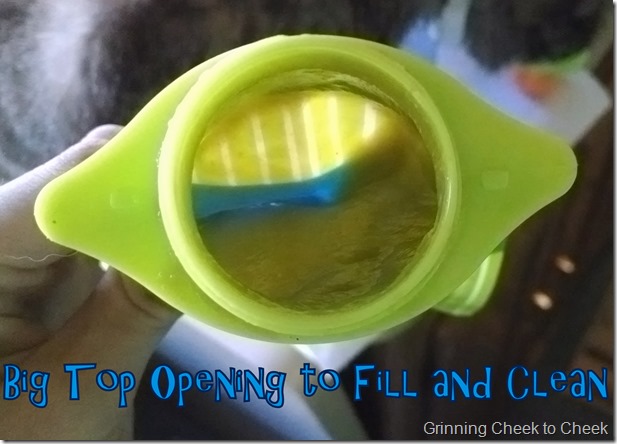 Squeez'Ems are Great for On The Go
Squeez'Ems reusable food pouches are perfect for homemade or store bought pureed or blended foods. Micah eats a lot of solid foods, but pouched pureed foods are still easier for on-the-go if we don't have time to stop and sit while he eats. The best part: by filling my own pouches, I know exactly what he's eating.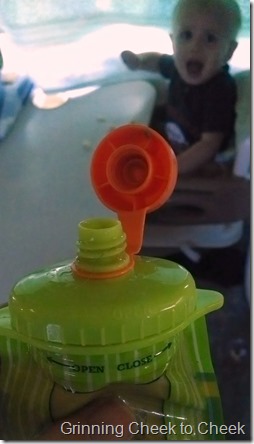 Squeez'Ems are a Good Choice for Everyone
Squeez'Ems food pouches are BPA, PVC, and Phthalate free. And, they are affordable at $7.99 for a two pack. After using them each a few times, you've made up your cost!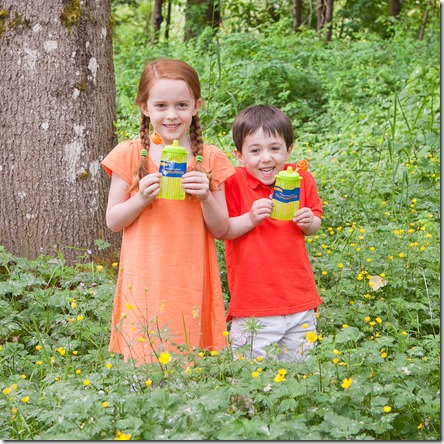 For more info on Squeez'Ems, please visit them online. You can also find them on Facebook and follow them on Twitter and Pinterest. Squeez'Ems are available at Babies-R-Us stores.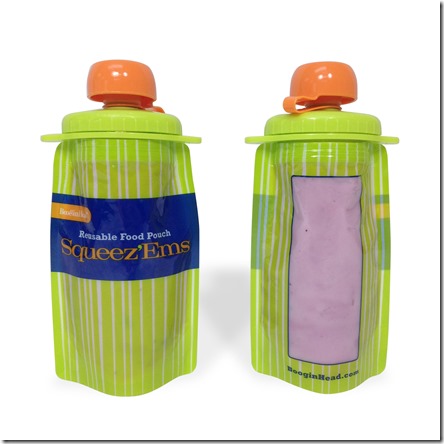 I was provided with my own set of Booginhead Squeez'Ems as well as some of the content of this post. Opinions are 100% my own.