Disclosure: The reviewer has been compensated in the form of a Best Buy Gift Card and/or received the product/service at a reduced price or for free.
Second Disclosure:  I am participating in the Verizon Savers Voices program and have been provided with a wireless device and six months of service in exchange for my honest opinions about the product.
This past weekend my husband and I were finally able to get away from the kids for a little bit. We enjoyed dinner, and then headed over to one of our favorite spots to shop and browse: Best Buy!  Except we didn't go to the 'regular' big Best Buy store this time, we went to check out the Best Buy Mobile store.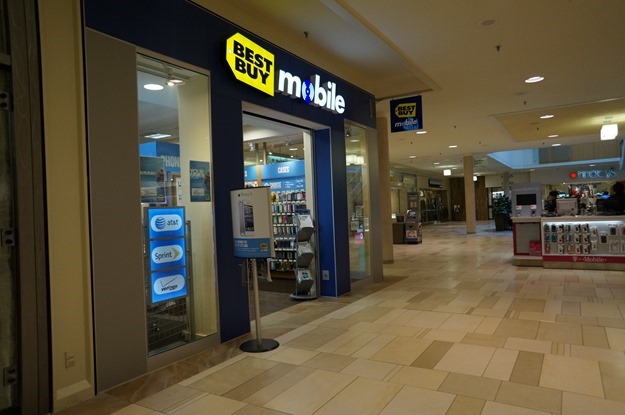 Best Buy Mobile Specialty stores are found locally in malls or in your neighborhood shopping centers, and are focused on mobile devices and accessories. While there, you can shop for the latest smartphones and tablets from Verizon, AT&T and Sprint, from all the top brands, along with stylish accessories to suit your lifestyle. The staff is highly trained, yet non-commissioned, so they can help determine the right phone for you, as well as compare plans across the carriers. They can set up and activate your new phone, transfer your contacts and data and set you up with the complimentary Walk Out Working™ program. To find a Best Buy Mobile specialty store, go to www.BestBuyMobile.com
I had been there already when purchasing my new phone back in July – but since then my husband has broken his phone (which thankfully does have a best buy warranty!) and my phone has not been getting the best internet connection (no thanks to Sprint!).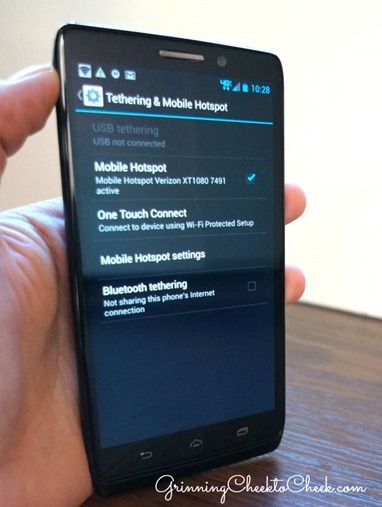 We have been super impressed with our new Droid Ultra phone from Verizon and the internet speed that their company gives out, and have considered switching over. Yes, I did just renew my contract back in July when I switched, but my husband's contract is up soon, and I'm thinking about switching him over to Verizon – so I can steal his phone (Yep, because he loves me!).  I wanted to get the pricing on the different plans and see how much of a difference our bill will be.
The Best Buy Mobile employee helped us walk through several different scenarios and options that we have as far as switching over to Verizon, or getting a mobile hotspot from them. They are SO knowledgeable about all of their products, and it's a GREAT place to go when you've got a phone question! I'm not kidding, I asked SO many questions, and they had answers for everything.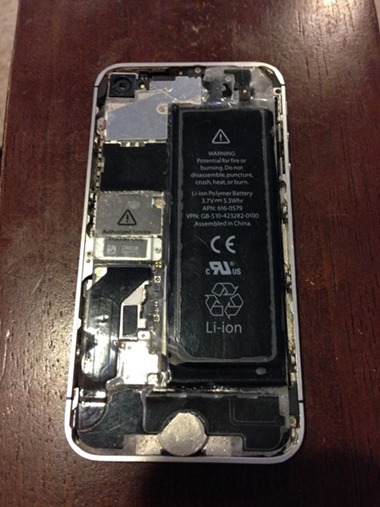 My husband has decided that he likes his phone broken, because it's "thinner"…. and will eventually get it fixed through Geek Squad (they just need to put a new back on it) but meanwhile he doesn't seem to care. I'm just happy to know that it will be that simple when he does decide to fix the phone.
So when you're in the market for a new phone – definitely head over to the Best Buy Mobile stores – Best Buy's warranties are the best and I will only purchase my phones from them now. Even my parents have purchased both of their most recent phones from the Best Buy Mobile store and they are thoroughly impressed with the service they get there! Now there is even more incentive for you to head over to a Best Buy Mobile store: You can save $5.00 of any one in-stock mobile phone case, shield, or charger. Find a store at www.BestBuyMobile.com.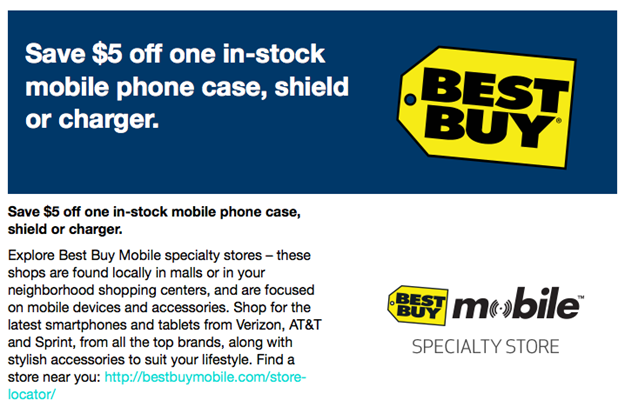 Also – If you're in the Twin Cities area, I highly recommend Verizon – not only because I'm a Verizon blogger – but because I am THROUGHOULY impressed with their services around here. I'll talk more about it later, but my husband and I tether our sprint phones to our Verizon one when we want to do anything online with our phones. It's that much better.