Most people don't think about it, but working at a church is hard and stressful. There are a lot of church politics, and church leaders put in a lot of work behind the scenes. So, Peter needed a break. We both had two days off in a row, so we made plans to spend a Monday and Tuesday in San Diego (weird, right? Drive to the ocean…. just a dream in MN!).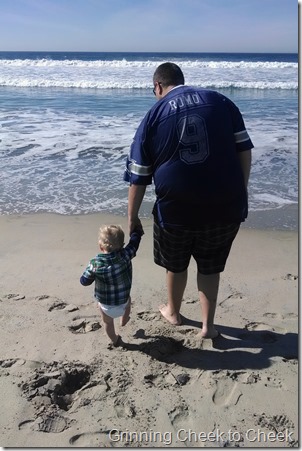 Peter goes on a Shooting Spree! (at containers and broken things)
First, though, we had a date with some friends. To go shooting! Not your typical pastor activity…. but super fun! We had a great time, out friends brought out the guns and ammo, we all drove out to a good shooting spot, and we blew off a lot of stress. It was fantastic!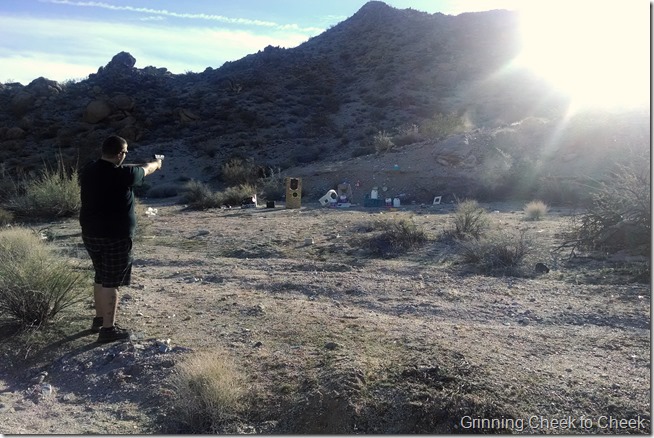 No worries, Micah stayed with Jan's mom, we will teach him about guns in good time, he's way too young right now.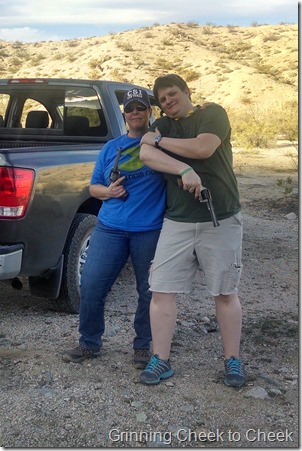 San Diego
We just plain had fun in San Diego. We left home before dawn so Micah could sleep on the way over. We spent time on the beach, in the bay, in La Jolla (where the seals are!) and then further up the beach at Newport Beach. It was wonderfully relaxing. Too cold to go swimming, but a good break from life.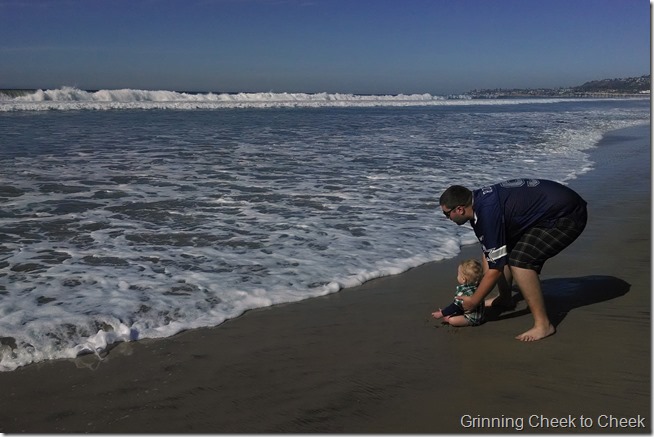 Micah loved the sand, shells and rocks. He wasn't a fan of the cold water but would flirt with the waves. We had to stay close, though, if a wave got him he would just pick up his legs because of the cold. Which meant he either landed bum first in the water, or we held him up safe and sound.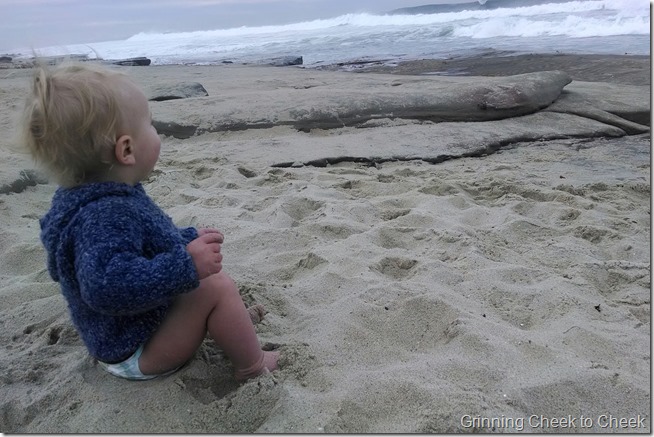 He would run, giggle, and play. He barely napped but he slept like a rock at night, until about 4:30 am, at which point he joined us in our bed and slept like a rock a few more hours.