Easy Dinner Ideas- Grilled Taco Panini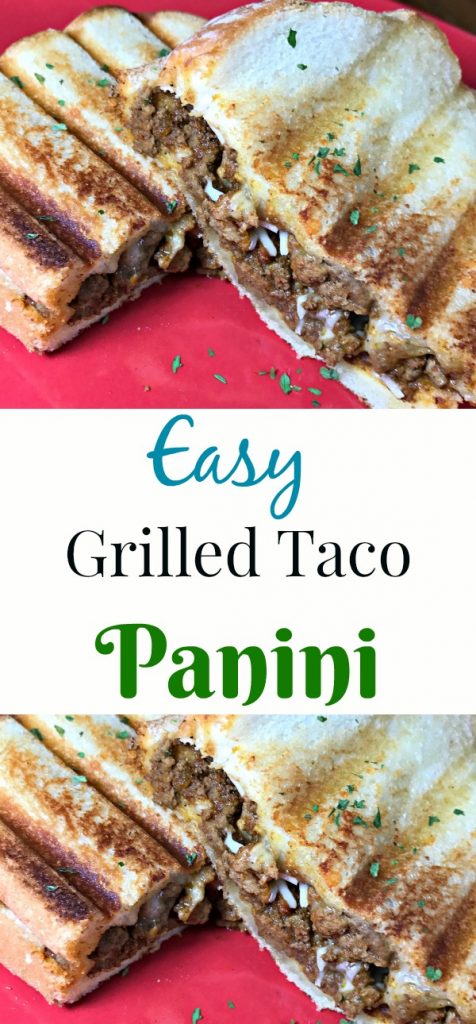 Taco Tuesday Leftovers Just Got Better

So last night was taco Tuesday in your house, but today you can't think about eating another taco. So what do you do with all of the leftover taco meat? Make a Grilled Taco Panini. This easy dinner idea is packed full of flavor and so good.
I came up with this recipe a few months ago when we were just sick and tired of eating tacos. We had a lot of leftover meat so I started thinking about easy dinner recipes that I could make with the taco meat. Thus the Grilled Taco Panini was created. It was such a hit, now every time we make tacos the next day is always Grilled Taco Panini night in our house. I paired thick Texas toast with creamy white cheddar cheese, seasoned taco ground beef and a pinch of parsley. I'm talking about a flavor-packed sandwich like you've never tasted before.
Go ahead and turn your next taco Tuesday leftovers into delicious Grilled Taco Panini's your whole family will love.

Easy Dinner Ideas- Grilled Taco Panini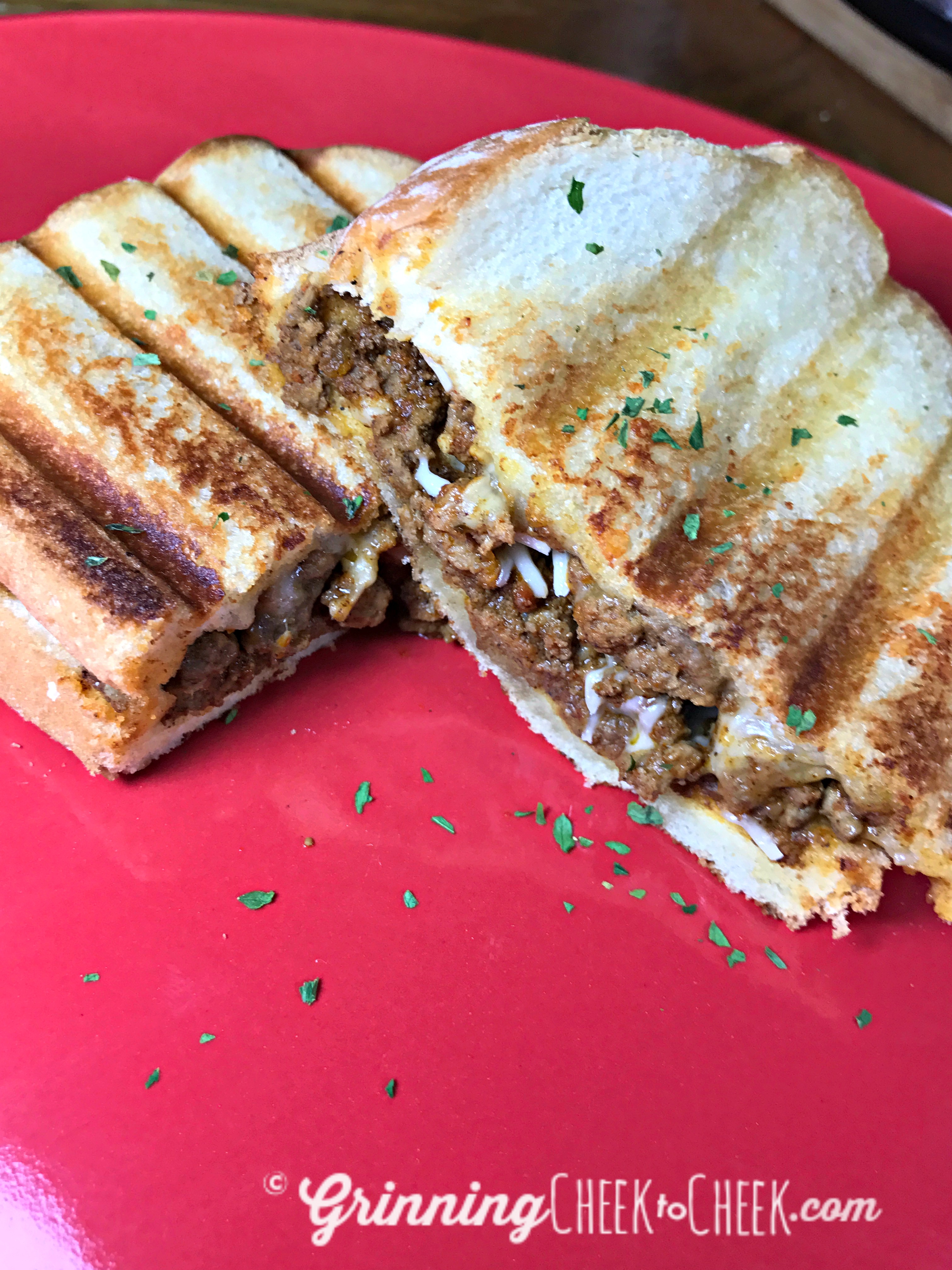 Grilled Taco Panini
2016-12-07 09:05:36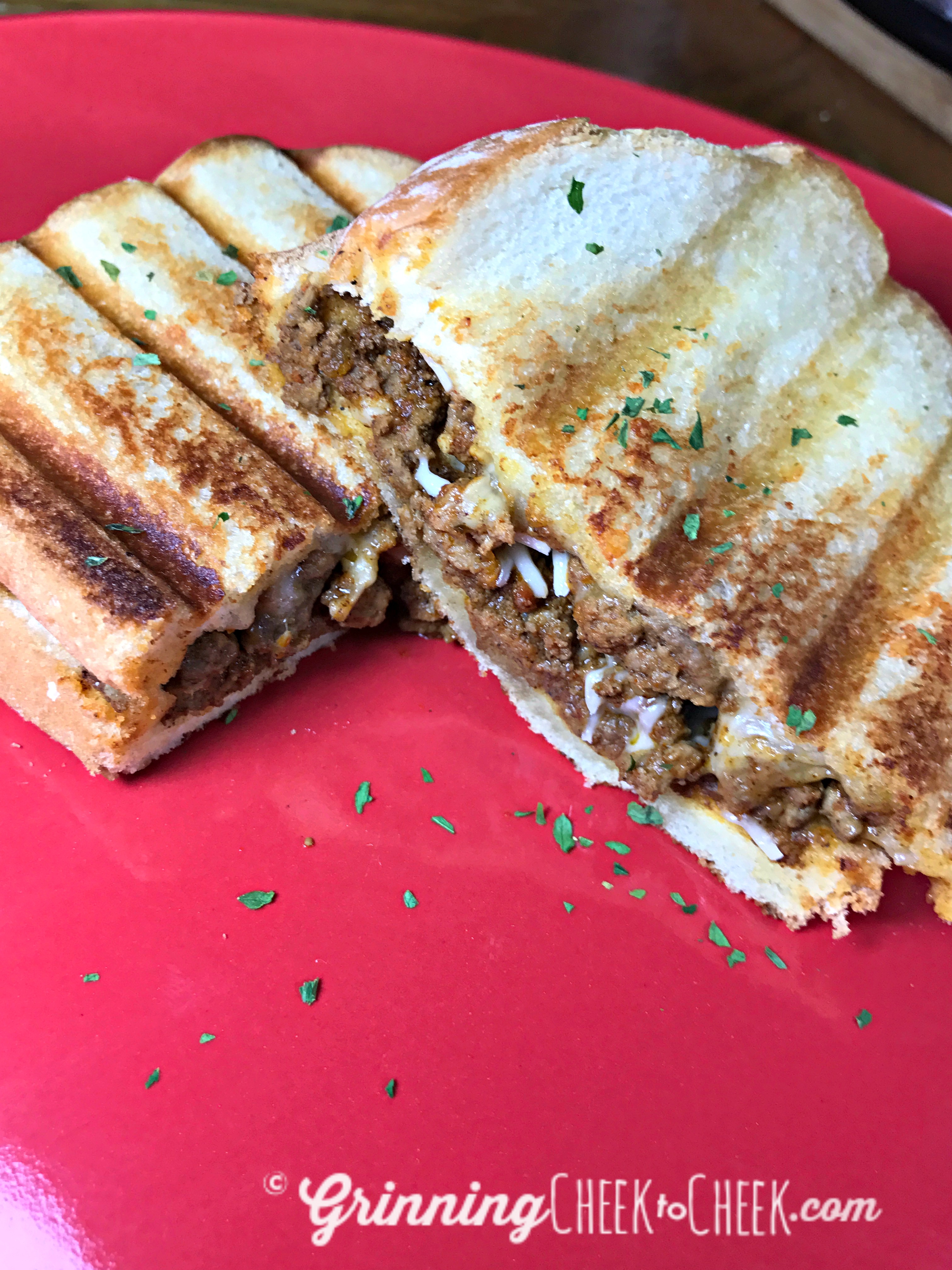 Turn Taco Tuesday leftovers into Grilled Taco Panini night. Thick Texas toast, creamy white cheddar, seasoned taco meat, throw in some grilled onions and peppers for a flavorful taco grilled sandwich.
Nutrition Facts
Amount Per Serving
* Percent Daily Values are based on a 2,000 calorie diet. Your Daily Values may be higher or lower depending on your calorie needs.
Ingredients
2 Slices of Texas Toast
1/2 Cup Seasoned Taco Meat (Ground Turkey taste great)
2 slices of white Cheddar (Sub for provolone)
Optional
Grilled onions and peppers
Parsley
Instructions
Turn on your panini grill. You may also use an electric grill such as a George Foreman. Butter one side of both slices of bread. Place one layer of white cheddar. Spread the taco meat evenly over the cheese. If you are adding grilled onions and peppers place them on top of the taco meat. Place one slice of cheese on top. Cover with your other piece of bread and place it on the panini grill. Allow the sandwich to cook for 2-3 depending on your grill. Prepare yourself for a cheesy grilled taco sandwich. Enjoy
Grinning Cheek to Cheek http://www.grinningcheektocheek.com/