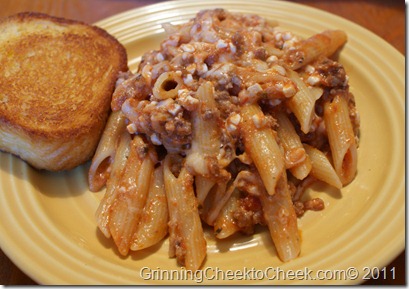 Baked Ziti is one of those 'go to' recipes for me when we are not sure what to make for dinner, and I don't feel like cooking a ton.
It's super easy and takes only about 30 minutes – and sits in the oven for the last few minutes so it's easy to get everyone ready and the table set just before you serve it!
Brown the Hamburger and Cook the Pasta to 'Al Dente'.  Preheat the oven to 400 (or if you're cooking garlic bread, heat to that temp).  Drain Fats.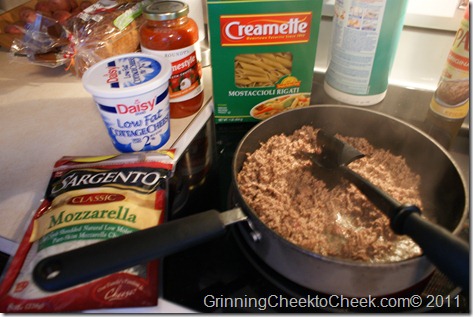 Mix in Spaghetti Sauce and about 1 cup of Cottage Cheese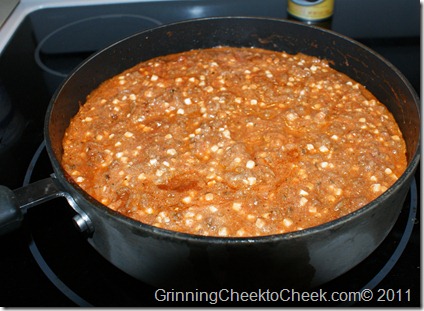 Strain Noodles.  Form 2 Layers of Noodles, sauce, and Mozzarella cheese in Casserole Pan.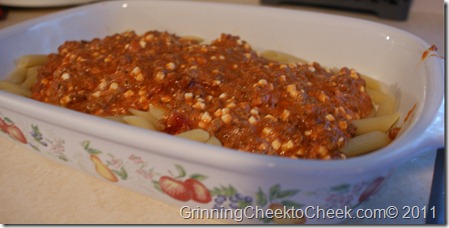 Top with mozzarella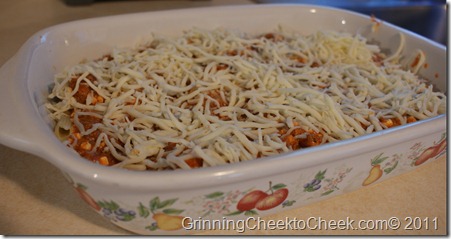 Bake @ 400 (or whatever temp your bread is cooking at) for 10-15 min until cheese is melted.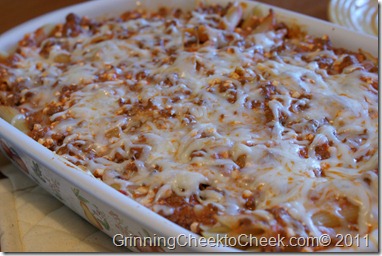 Serve, and enjoy!