So a little over a month ago, I talked to you all about how awesome Let's Dish! is.  I had such a great time dishing with my friends and with Darcy, the owner of Let's Dish!.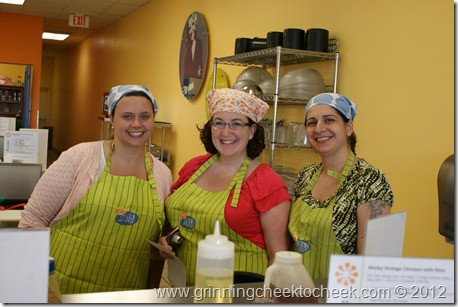 And the meals, were even better than I had thought they were going to be.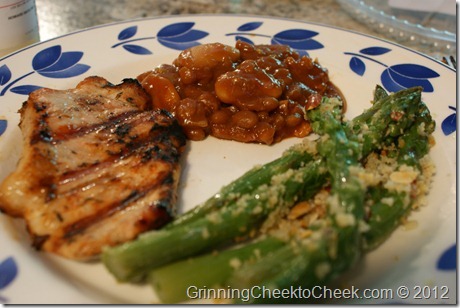 My husband was really enjoying the meals as well, he feels like he has never eaten so well and fulfilling in his life (and most certainly not in the last 10 years of Marriage!).
I don't LOVE to cook. It's no secret around here.
I  use the same 10ish super easy recipes over and over again.  They fill our tummies, and don't create a lot of mess or time spent making them – nut they're not exactly the most healthy meals either.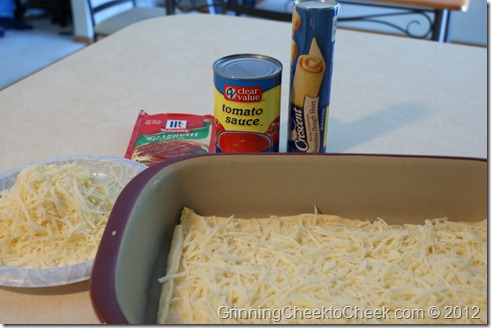 But then – we got spoiled when I got these meals from Let's Dish!
My husband and I talked about the overall price factor of Let's Dish, and decided that really – it was cheaper than buying groceries and cooking good hearty meals….
My 'Good' Meal Order of Operations:
First of all, to make these 'good' meals – I have to prepare a list and make sure that I have the right ingredients to make what I want to make.  Most often times, my intentions are to shop, then come home and cook right away – but… I'm usually too exhausted after grocery shopping to actually cook.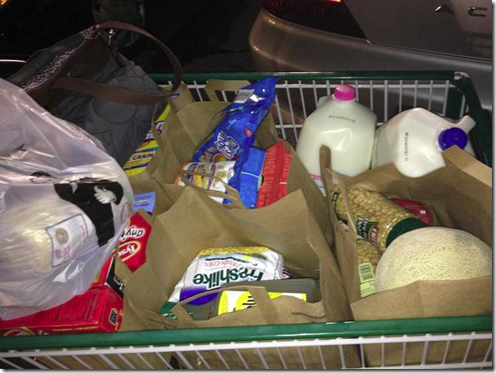 So the next night…. or week… I finally get the urge to cook again.
By then though – at least one thing is spoiled… and it requires a mini-trip to the grocery store.
I can't stand cooking with lots of ingredients when my kitchen isn't spotless (It's all those perfect shows that show the uncluttered kitchen!)  So, I first have to clean my kitchen from top to bottom.
THEN – I can start preparing.
After I'm done and it's all eaten, I don't want to clean up again…. I mean – After all, I just cleaned the kitchen, and cooked my heart out!
So: By the time all is said and done, I've taken two trips to the grocery store, cleaned my entire kitchen spotless, and then cooked one meal (and subsequently messed my kitchen up again), and I'm exhausted for the rest of the month!
This is why we've been doing simple (non-healthy) recipes.
Eating the Let's Dish! way:
With Let's Dish! I simply go there, make my meals, bag them up – and then the night before or even a few days before, I pull a few meals from the freezer to the fridge so they can thaw, and follow the simple directions to cook them.  Most meals take as little as turning the oven or grill on, and then checking on the food once or twice.
Also, most meals go straight from the bag to the oven: you don't even have to mix or pour or add anything!
Cost Factor:
It's approximately $24 per meal at Let's Dish!
That sounds like a lot.  BUT: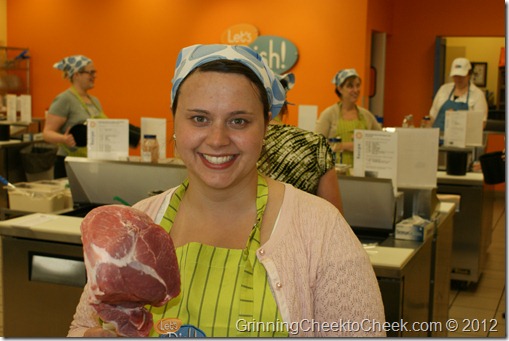 These meals feed more than your average size family of 2 adults and two toddlers… So most meals I end up splitting, or having leftovers that last at least one night, equalling apx $12.00/meal for us.
I can hardly buy the groceries required to cook one of these meals, let alone the factor that I totally skip the preparation in my kitchen, and the mess involved.  My grocery bill went down dramatically, requiring that I purchase only fresh fruits and vegetables, milk, lunch foods, and snacks.
Too Busy to Dish?
I can Hear you Now:  'Summer is SO BUSY! How would I ever have the time to go in there and make so many meals?!'
That's been the problem here – even with us bloggers trying to find a day that works for all of us to get to Let's Dish.  So – The simple solution?? We did Dish and Dash!
Simply ordering the meals ahead of time online, with a date and approximate time of pickup.  Walk in, grab your meals, and GO!
Simple. As. That.
I was able to ask for anything special that I wanted: For instance, I wanted all of my meals split in half, so I asked them to do that for me.  That way my four meals were now 8 meals!  Perfect for our family!
Then I was ready to go again for dinner.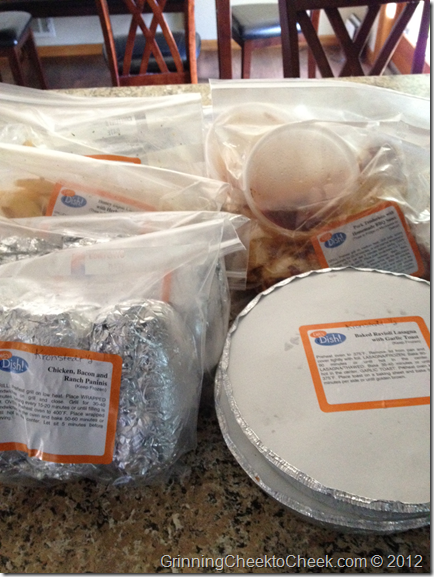 So:
Seriously now, If you haven't tried Let's Dish!, you're not quite sure what you're missing.. so get there soon

Let's Dish Coupon!
You're also in Luck – because for a very limited time we have set up a promotional code for all of you busy people out there –  You can choose to do Dish and Dash and save yourself some time this busy season at no extra charge between now and July 15th by using code BLOGDASH .
Learn more about Let's Dish! by visiting them online at www.letsdish.com or following them on Facebook!
I'd love to hear about your favorite ways to save time cooking, or thoughts on cooking ahead of time!