Summer often means traveling. And it's not exactly easy to travel with kids, especially toddlers. Diono wants to make traveling easier and more fun with Little Tikes and their Cozy Coupe travel accessories! Diono sent me a Cozy Coupe harness backpack and window shades to review and share through a giveaway with you!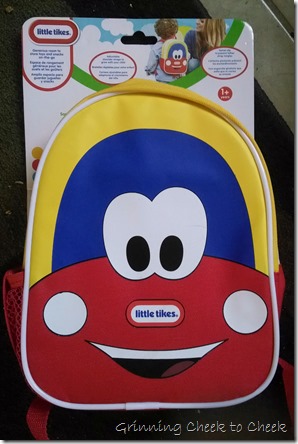 Cozy Coupe Harness Backpack Review
The Diono and Little Tikes Cozy Coupe harness backpack is cute, the perfect size and has an optional leash. Micah loves his Cozy Coupe backpack. It's just his size; at 18 months it fits on his back and he doesn't tip over backwards! He is proud to be able to carry his own bag around! We took it with us through the airport on our trip to MN and he was proud to be able to pick up a backpack and carry it around.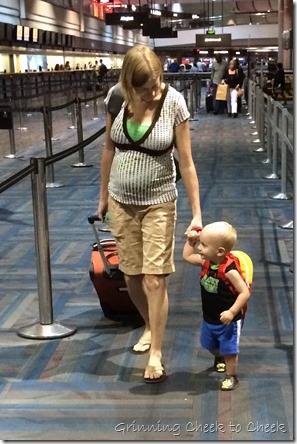 Plus, the Cozy Coupe backpack holds way more than I expected! We fit a bunch of toys and snacks inside, no problemo. So, it was a great carry-on for him for entertainment in the airport and at grandma's house (though grandma definitely had better toys than the little ones we packed for him, haha).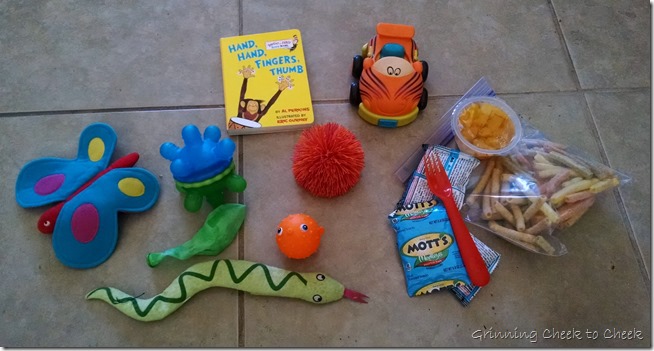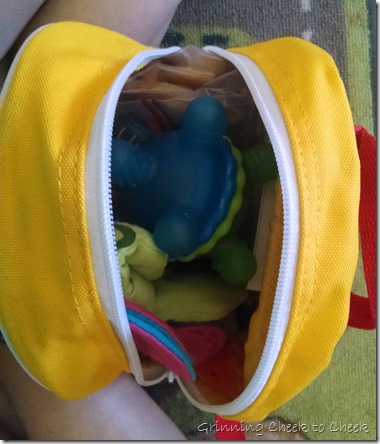 I love that the Cozy Coupe backpack has a clip on the front so I don't have to worry about Micah taking it off on his own and losing it.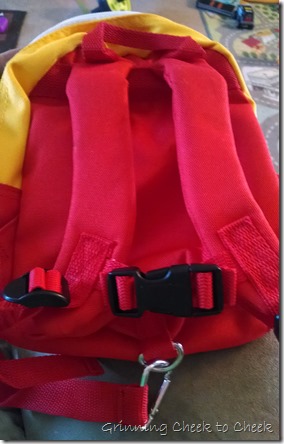 The harness part of the Cozy Coupe is a different story. Micah hates it. I like it, to a point. It was nice to hold on to so I could look away for a minute, especially during check in at the airport. Micah could get a few feet away to look around. Once he hit the end of the leash though, he was confused and upset that his backpack seemed to be holding him back. So then I had to take the few steps to him and get his hand anyways.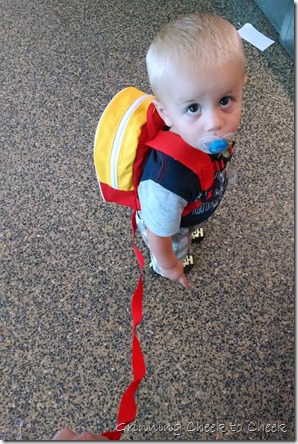 I think the harness will come in more handy when Micah is older and understands the idea of a harness. Until then, it spends most of the time tucked in the little side pocket or unclipped.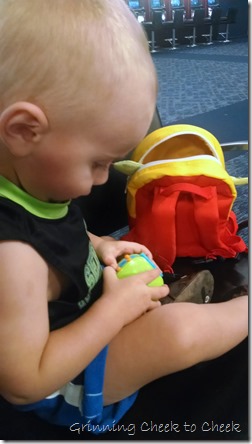 Cozy Coupe Window Shades Review
The Diono/Little Tikes Cozy Coupe Window Shades are also fantastic for traveling. The sun is constantly getting in Micah's face and the Arizona heat is unbeatable, so any added shade it great. The Cozy Coupe shades provide shade and Micah likes to look at and laugh at the face on the window.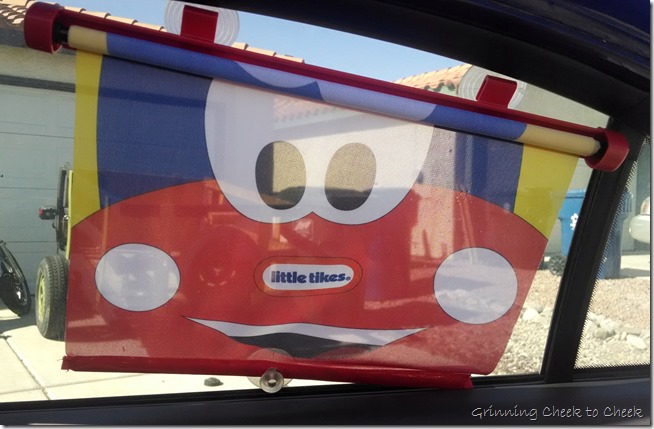 I love that the Cozy Coupe window shades can be attached either by the suction cup or the hooks, and the suction cups actually stick! Plus, the retracting button is easy to push and quickly pulls the shade up when it's not needed.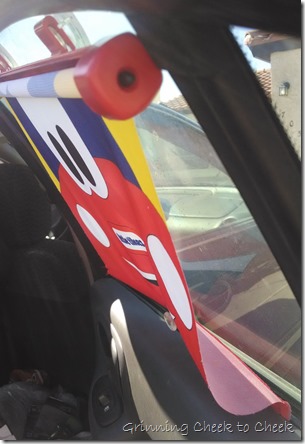 Check out Diono online and on Facebook and Twitter as well as Little Tikes online, Facebook and Twitter for more awesome products!
Win Cozy Coupe Window Shades and Harness Backpack!
How to Enter: Comment about your summer travel plans.
Then: Fill out the Rafflecopter form and complete other options for more entries!
Rules: You do not have to be a blogger to enter/win. An email address is required to enter. Entering this contest allows us the permission to use your email address for our Newsletter which may be unsubscribed to at any time and subscribing is not a requirement for winning. The winner will be chosen randomly through Rafflecopter and contacted via the email registered in Rafflecopter. A reply to the winning email is required within 48 hours before a new winner is chosen. One person entering per household please. US only please.
This giveaway ends at 11:59 PM CST on July 29th, 2014.  Good luck!