I have thoroughly enjoyed getting to know your family over the last six years.  Watching and reading through all of your photos and emails and seeing your family grow has been amazing.  I have honestly felt like I was part of the family.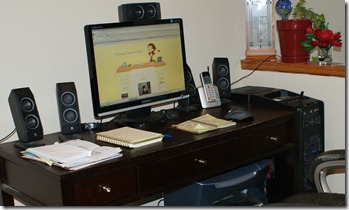 I am saddened to tell you that I am thinking about retirement.  Lately the hours have been getting to me – and the constant running of my motherboard has started to burn me out.  For the past year – I have been running almost non-stop.  There have been very few vacation days, and I rarely get fresh air.  The bunnies are multiplying in my heat syncs and it is getting harder and harder to breathe. 
You might want to start looking for my replacement.
Please don't worry about me – I have found myself a cheap flight to Malaga where I can rest in peace and enjoy the last bits of my life.
Love Always,
Your Computer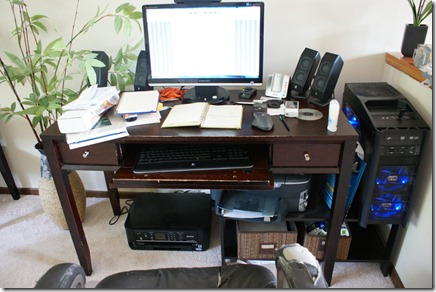 Sweet. Sweet. Computer,
I want to apologize for all the extra trouble I have put you through lately.  You run, and run – day and night – and I use you to keep up with my friends and family – and even to make my blog and life run smoother.  I almost never take the time to Thank you.
I rarely give you vacation time, we rarely clean out your motor, and I can tell that you're reaching your threshold. It seems lately that every time I give you a break, you have a hard time starting up again.  Having two young boys I truly know how that feels. 
Please don't give up hope yet.  I need you. *WE* need you.  And we love you.  You ARE part of this family…
Please know that you are appreciated – and maybe – JUST maybe – after Christmas you can have a vacation.  How does that sound?
Thanks for understanding,
Amy
P.S.  If you do decide to retire: Please note that you must leave all of the files with me before heading to Malaga.  No Exceptions.