Wrapping up all of these posts about what we did during the amazing trip (that was almost a month ago now!!!) to Pigeon Forge, Tennessee for Brandcation – Blog Cabin.
One main attraction I was looking forward to was joining several other ladies for Ziplining at Climbworks  – just outside of Pigeon Forge, TN.  I was so excited to go at first – but then… as the days got closer and closer, I started panicking.  I knew I'd be totally fine – I just was shaking like mad..
I had gone ziplining just six months ago in Pensacola – and Yes, it was scary – but I wasn't so terrified.  I know the hardest part of the ziplining was walking across the bridge… And then I saw a pamphlet for Climbworks – which showed this crazy scary bridge.   YIKES.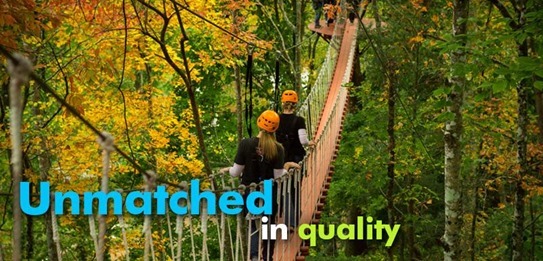 I wouldn't go.
I decided that it was just too scary for me, and I wasn't going to do it… except – I had already signed up for it, and they were taking time out of their scheduled PAYING slots to take me… so I didn't want to disappoint.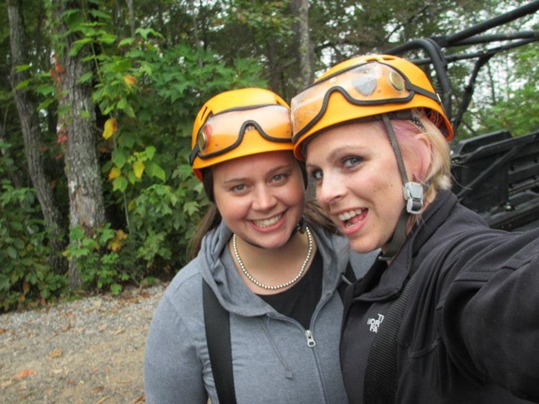 I got all suited up – and up to the first challenge…. which was a bridge. Great.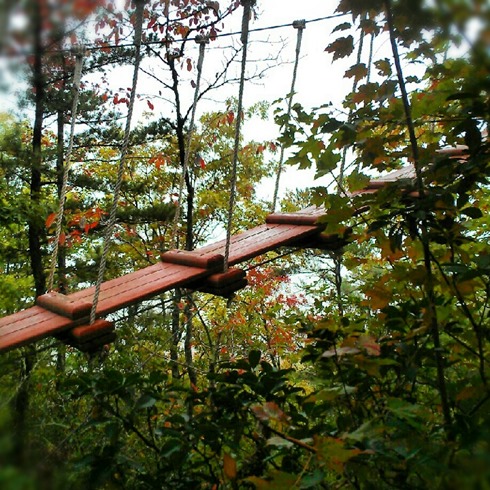 I cried while walking across it – and then bawled when I got to the platform.  I much preferred walking down the bridge and going back down the mountain than going again.
So what was my problem? I'm pretty convinced it was because I was off of my anti-depressants which had the awesome side effects of anti-anxiety.  I think my brain just got the best of me.
Fail.
Big. Fat FAIL.
The staff was super nice, and took me back down – and gave me hot cocoa and let me use their wifi and plug-ins while I waited the few hours for my team to come back!  They had a blast