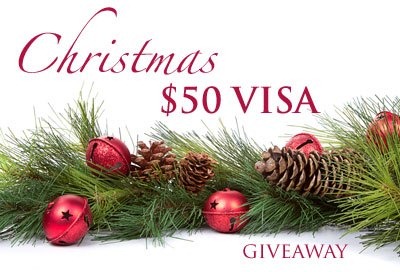 Christmas time can be pretty tough to get through financially, and it's always helpful to have a little bit extra to get you through!  A few blogging friends have gotten together to offer up a $50 Visa Gift Card to one lucky winner – so we can spread the love this Christmas Season!
Very easy entries, too! Just start following us on Facebook and Twitter! You can choose to follow as few or as many of us as you would like – nothing here is mandatory!
Merry Christmas!!!
This giveaway was sponsored by Kelly at http://www.muddyflowers.com – and is being promoted on the sites listed in the rafflecopter.  You only need to enter on one site to be eligible.