While I was preparing for the purchase of an iPad last year, I was specifically thinking of business use for it – and being able to bring it with me on the many blog trips I take and press things that I participate in. And when I got into Best Buy to actually purchase the iPad – I was instantly looking at the investment of having a great educational tool for my kids as well!  After all, they love the apps on my iPhone!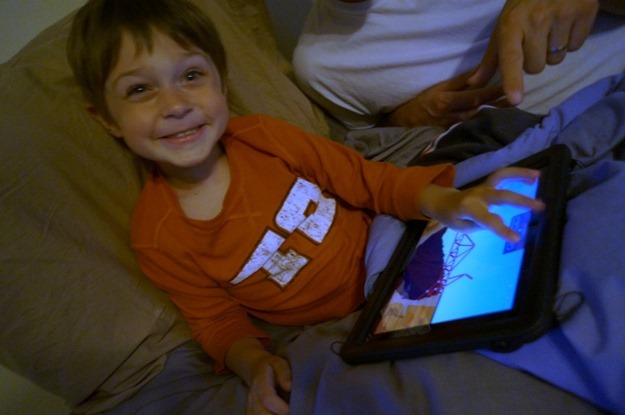 But then I got to thinking about it.  My SUPER expensive business investment could be destroyed as easily as one of my kids trying to use the iPad to test gravity.  So not only did I invest in Best Buy's 3 year warranty for the iPad – but I also wanted to invest in a super nice case that is a bit more… Child Proof.
After searching high and low – I didn't like the feeling of any of the cases that I came across. They were either too bulky, or had a thick plastic screen which wouldn't have quite the responsiveness that having no-case feels like. So I put the thought process on the back burner.
That is, until my iPhone ended up at the bottom of our toddlers' water table..  Thankfully it survived the near-drowning – but it really got me thinking to how kids see electronics as any other toy – and how experimenting with water and gravity is a natural part of them growing up.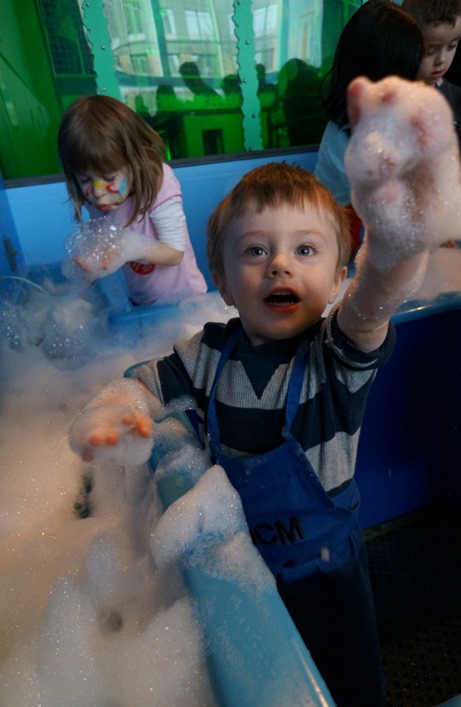 I started searching Google, and even asked on my Facebook fan page if anyone had any suggestions.  That's where I came across LifeProof Cases. I knew that the LifeProof nüüd case was the perfect solution for the iPad.  Not only is the case shock-proof – It's also dirt proof, snow proof, and even water proof! I love the fact that it incorporates the iPads actual screen into the case – leaving no plastic between the iPad and my finger, for perfect responsiveness.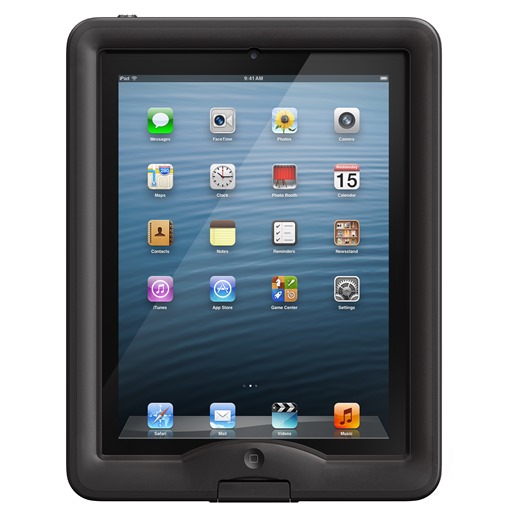 Each case is lab tested – but also comes with a way for you to test the case at home so you can be absolutely comfortable taking the case into the water with you.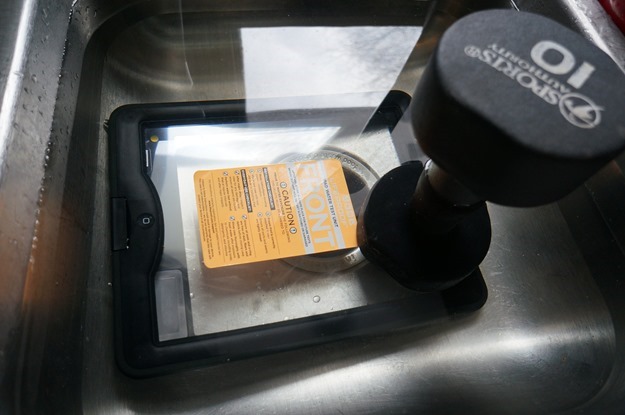 The case is so thin I hardly notice the difference of it being there, and now I don't have to worry so much about the iPad being destroyed. I can bring it to the beach, to the playground, and leave it laying around at home without being concerned that it might end up at the bottom of the kiddie pool.  In fact – we can even take it into the pool with us to take pictures or record the kids… or if I simply want to lounge in the water while checking up on other blogs.

There are so many great accessories for the LifeProof iPad Case as well – like the iPad Strap Pack – which is a strap that goes to the back of the iPad, so you can slide your hand inside and hold the iPad without having to grip it, or you can loosen the strap and it becomes a shoulder strap.
There is also the iPad LifeJacket – which allows the iPad to float! It adds the extra waterproof protection if you're going to be active around the water while still allowing perfect access to the speaker and microphone.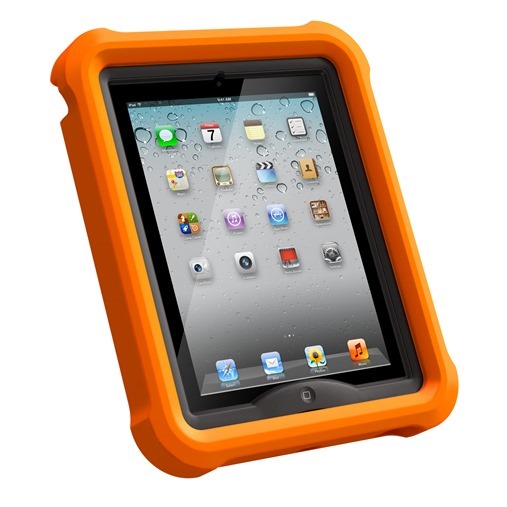 LifeProof cases are available for iPod Touch 5, iPhone 4/4s/5, iPad 2/3/4, iPad Mini, and Samsung Galaxy SIII.  LifeProof was also recently acquired by Otterbox so they can join forces and be stronger together!
Lifeproof cases can be Purchased at lifeproof.com or Best Buy (and other retailers, but I personally just really like Best Buy!). They are priced a little steep, but totally worth the overall investment when you consider how much it is to replace an iPad or iPhone. Beware of purchasing on Amazon – most amazon sellers are not authorized by LifeProof and may be selling counterfeit or used cases – which negates the LifeProof warranty and may cause damage to your device.
Disclosure: I received promotional items from LifeProof in order to facilitate my review. All opinions are 100% my own.