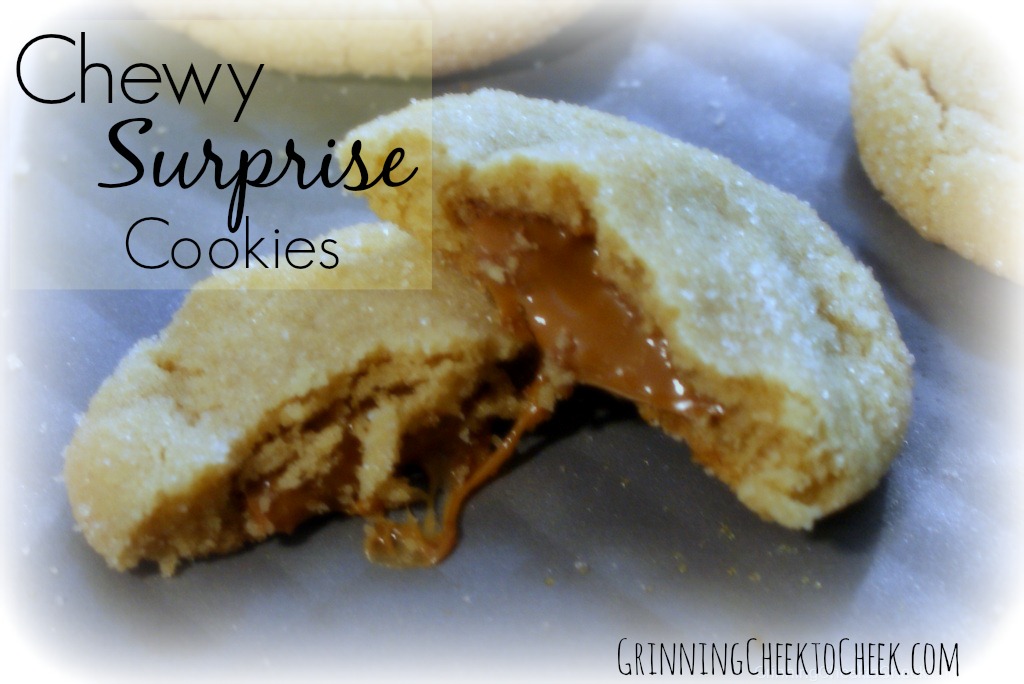 Chewy Surprise Cookies represent the hearts of gold that are inside the people of Minnesota.  The cookies have a surprise center that melts in your mouth, just like the generosity of the Minnesotans that will bless your soul.
Best when warm, they are highly addicting – and caution should be taken when eating these cookies.  Just one quickly turns into five or six cookies.  Just as when a Minnesota Neighbor comes to visit.  Caution must be taken, or a friendly chat might just turn into dinner and drinks.  (Which, in my mind – is a great thing!)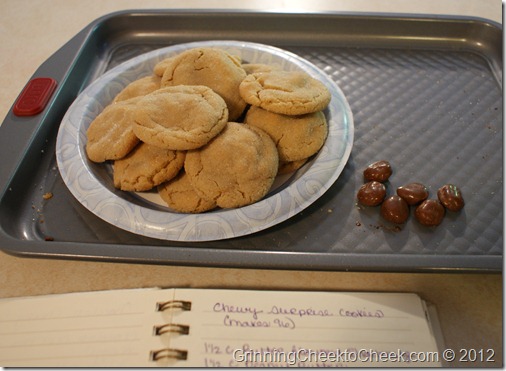 Chewy Surprise Cookies

(Makes apx 96 cookies)
Ingredients:
1 1/2 C. Butter Flavored Shortening
1 1/2 C. Peanut Butter
1 1/2 C. Sugar + 1/2 C. Sugar for rolling
1 1/2 C. Brown Sugar
4 Eggs
3 3/4 C. All-Purpose Flour
2 tsp. Baking Soda
1 1/2 tsp. Baking Powder
3/4 tsp. Salt
10 oz (two boxes) Milk DudsDirections:
In mixing bowl – Cream shortening, peanut butter, sugar, brown sugar together.  Add eggs, one at a time – beating well after each addition.
Combine dry ingredients (flour, baking soda, baking powder, salt) and slowly add to wet mixture.
Chill in refrigerator for 1 hour.
Shape dough around each milk dud into ball.  Roll in Sugar.  Lay evenly spaced on cookie tray.
Bake @ 350 for 10 minutes.  Cool for 5 minutes before removing to wire racks.
Not to mention that they are one of my very favorite cookies to bake – and eat… All in one night.  I'd almost call them a mix between a peanut butter and sugar cookie, with the softness and sweetness of a sugar cookie – and the peanut-buttery flavor, that goes oh-so-perfectly with the Milk Dud Chocolate and caramel.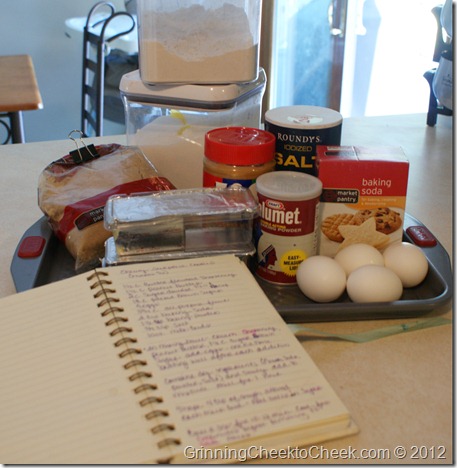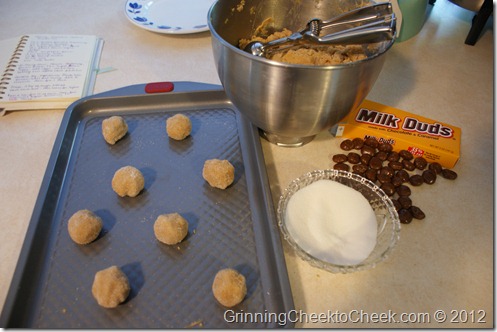 While the recipe calls for 10 oz. of Milk Duds.. I often find myself buying several smaller 'theater' size boxes of Milk Duds when preparing this recipe.  My husband and children and… *ahem*myself*ahem*.. often are munching on the milk duds – and we quickly…  run out.  So.  If you have sneaky hands that like to 'taste the batter' – do yourself a favor and buy extra candies.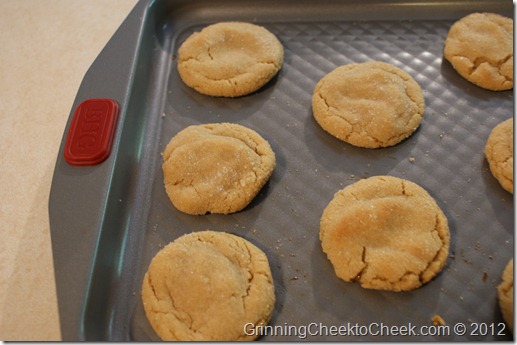 I was given this Better Homes and Garden pan to try out with the cookie contest.  I like that the pan is light weight – and I love the rubber ends. I was able to move the pan without hot-pads, because the rubber is on both top and bottom of the pan.  The cookies came off the pan without any trouble (which is a huge feat considering I was working with caramel) and I never had to use a spatula.  I felt like I was able to clean the pan with my fingers wiping away and flakes – and didn't have to fight the pan to get it cleaned! Very nice.