You all know how much I love Best Buy – and it helps that I work really closely with them: but seriously: Best Buy loves women (employees and customers!) – which is fantastic and totally refreshing to hear! Hence, they have an entire team devoted to women, including the WOLF (Women of Leadership Forum) blogging team that I am an ambassador for.

There are so many great options for careers through best buy! Right now Best Buy has been opening several SAS (Stand Alone Stores) like Best Buy Mobile stores. Those stores need Managing leadership roles from strong people (Women included!) – so they're looking for YOU to join as a Mobile Manager (MM), Mobile Sales Consultant Lead, or Mobile Sales Consultant.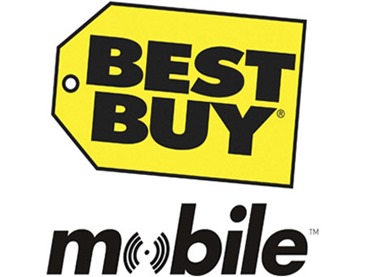 As a Mobile Manager, you will coach and motivate a team of Sales Consultants who sell a broad range of mobile products and services using a proven, structured approach.  You will be supported with an intensive orientation and ongoing training program to help you achieve great results in this fast-paced retail environment.
Take your entrepreneurial skills to the max and build and lead your own unique sales team
Have flexible hours that work with your life
Receive a competetive base pay plus team-achieved monthly bonuses
Be proud of the successful business that you've helped to achieve in your community
Leverage the strength & resources of a fortune 50 CE company to deliver the latest and greatest technology and service to local customers
Enjoy a Botique-Style store that is family friendly with customer seating and children's play area
Personal developmental opportunity in leadership and networking across the broader international organization
For Full-Time employees, Best Buy offers medical, dental, life insurance, short and long-term disability, and dependent care reimbursement accounts, paid holidays, vacation, personal holidays, 401k with company matching and employee stock purchase plan, tuition reimbursement assistance, employee discounts, and so much more!
If you've been looking for a career change or this sounds like something that you would be interested in – definitely check out the online Job Center for Best Buy to see if there are any openings near you!