Previously, I had mentioned our plans for the new garden in the back yard.  It's actually been quite some time since then – and I'd like to get you all up to date on our gardening adventures!
The original plan started while I was looking through Pinterest.  Of course – because, that's where all great plans start, right?? Unfortunately I can't even pinpoint where my idea started.  It was the pictures of garden watering systems that got my husband excited.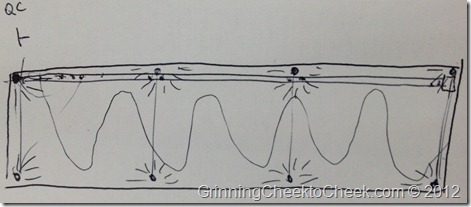 Anyway, I decided that since last years garden totally failed due to clay going a mile deep in the ground, as well as poor placement of the original garden.  The previous owners could not possibly have had luck in this location.  It's probably why they moved…. or maybe not.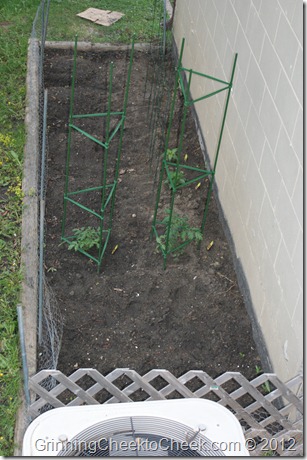 Anyway – We decided to take a portion of money and build a raised bed garden – somewhere in the middle/back of the yard – so there would be no shade falling onto the plants during the day.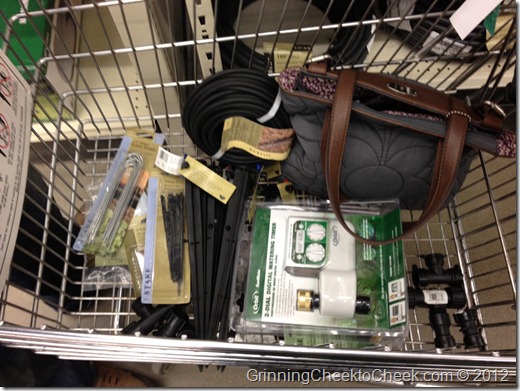 So we purchased the goods – and got working.  This was back in March.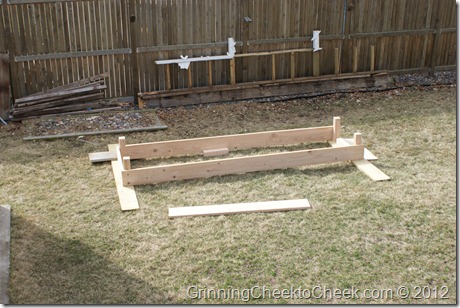 He used 2×10 –12' for the length and 2×10-3' for the sides, and some 4×4's for the insides.  We were sure to use untreated wood, so as not to have any unwanted chemicals leaking into the plants.
After building the box, he dug into the ground quite a bit so we were sure to get a good base. Notice here that he also removed the edging of the rock-bed behind the garden? You'll slowly see that disappear here.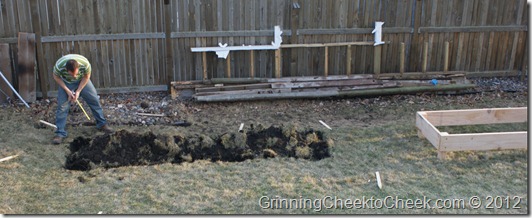 It took much of the day, and trailed a little into the evening – but he wanted it to be perfect so it would last for a long time, and look nice.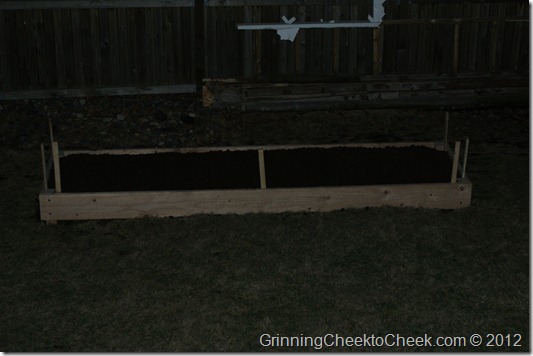 I started planning right away.  Although – these plans changed a bit when I started reading up a bit more on gardening.  I wish I would have even taken more time – but you don't know until you grow!!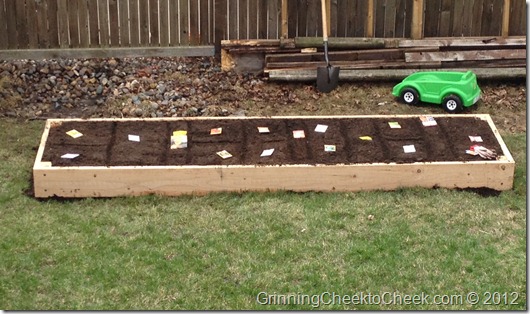 I started all the seeds I could Indoors: Because it was still March, and the technical 'frost free' date in Minnesota isn't until … May 31st!! I wanted to get as good of a head start as I could!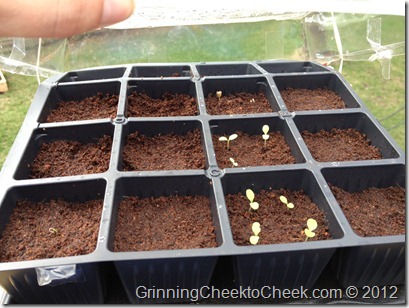 Come back soon for more updates on my garden! I'm determined to catch you all up!! It's a good story